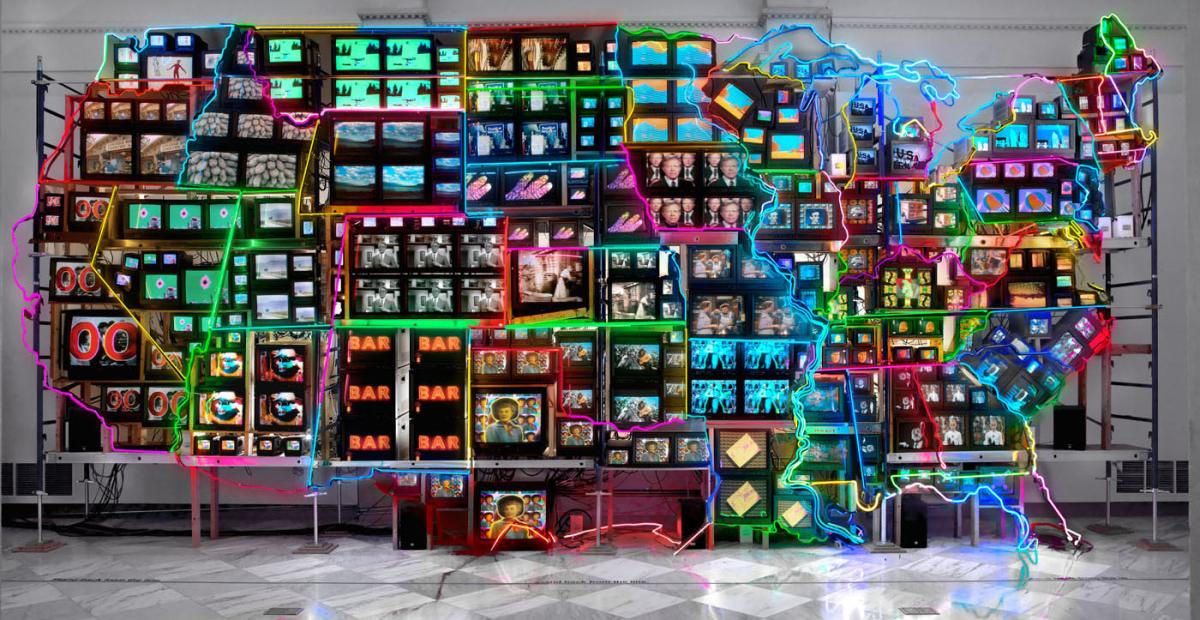 Where Will American Art Take You?
We are pleased to welcome you to the Smithsonian American Art Museum and Renwick Gallery
Thank you for your continued support as we gradually reopen. We are delighted to welcome visitors back into our galleries and hope you enjoy your visit!
Get into the spirit of the season with SAAM this winter! Visit our Winter Holiday Family Zone and enjoy a variety of crafting and coloring sheets featuring artworks from SAAM's collection.
Visit the Family Zone
Stephanie Stebich, the Margaret and Terry Stent Director, discusses SAAM's new head curator, the latest Drawn to Art comics, and the family of collectors behind the exhibition We Are Made of Stories. 
Read More
This Present Moment: Crafting a Better World showcases American craft like never before! Celebrate the 50th anniversary of SAAM's Renwick Gallery as the nation's premier museum dedicated to American craft with a stunning exhibition that activates both floors of gallery space. Highlighting more than 170 artworks from the museum's permanent collection, many never before seen at the Renwick, these artworks push the boundaries of what we interpret the handmade to be in the 21st century.
Learn More
Latest Blog Post
SAAM's video series, American Art Moments, takes a closer look at the monumental quilt The Harlem Hellfighters by Bisa Butler
Drawn to Art: Ten Tales of Inspiring Women Artists
Discover more inspiring stories about trailblazing women artists in the 2022 edition of SAAM's online comic series Drawn to Art: Ten Tales of Inspiring Women Artists. This year we celebrate Judith Baca, Tiffany Chung, Sonya Clark, Sarah Goodridge, Ester Hernandez, Loïs Mailou Jones, Nellie Mae Rowe, Augusta Savage, Jaune Quick-To-See Smith (Confederated Salish and Kootenai Nation) and Kay WalkingStick (Cherokee Nation).
Get to know the historic figures behind Bisa Butler's monumental quilt Don't Tread on Me, God Damn, Let's Go! — The Harlem Hellfighters with Nora Atkinson, the Fleur and Charles Bresler Curator-in-Charge for SAAM's Renwick Gallery. Learn about the Harlem Hellfighters, who served in the 369th Infantry Regiment during World War I, view archival footage of the troop in action, and discover the artistry Butler uses to pay homage to the soldiers.
Watch SAAM's American Art Moments video series.
Discover artworks recently added to the collection in New Acquisitions.
View New Acquisitions
Learn more about recently acquired artworks on SAAM's blog 
 
Looking for an elegant and dazzling location to host an event in 2022 and beyond? Contact us, and let us help you make your event unforgettable.
Local and national programs for teachers, students, and adult learners offer year-long professional opportunities for growth, learning, and professional development.