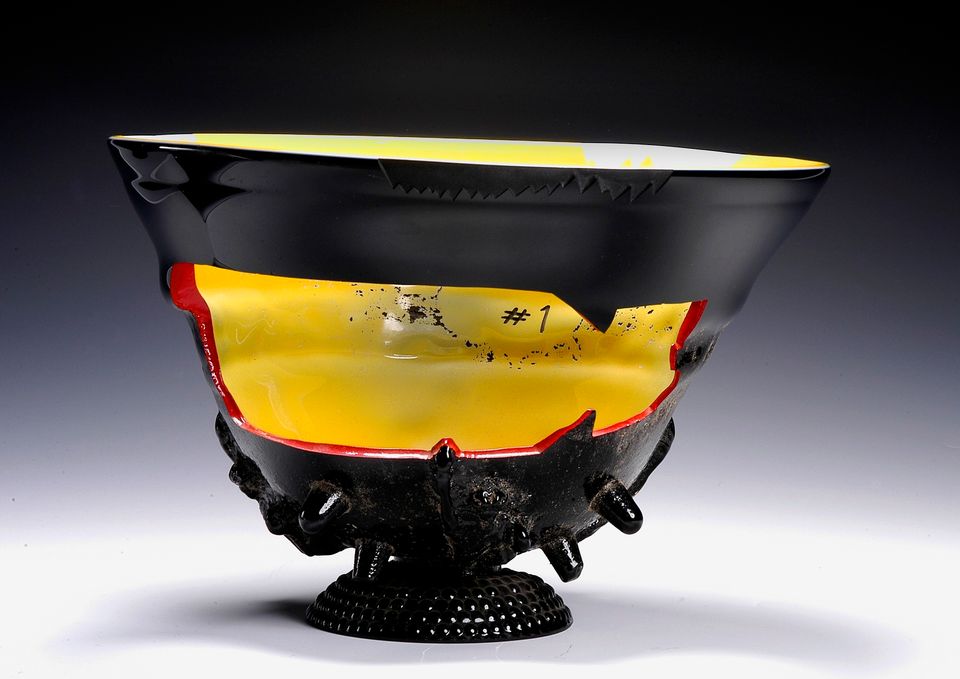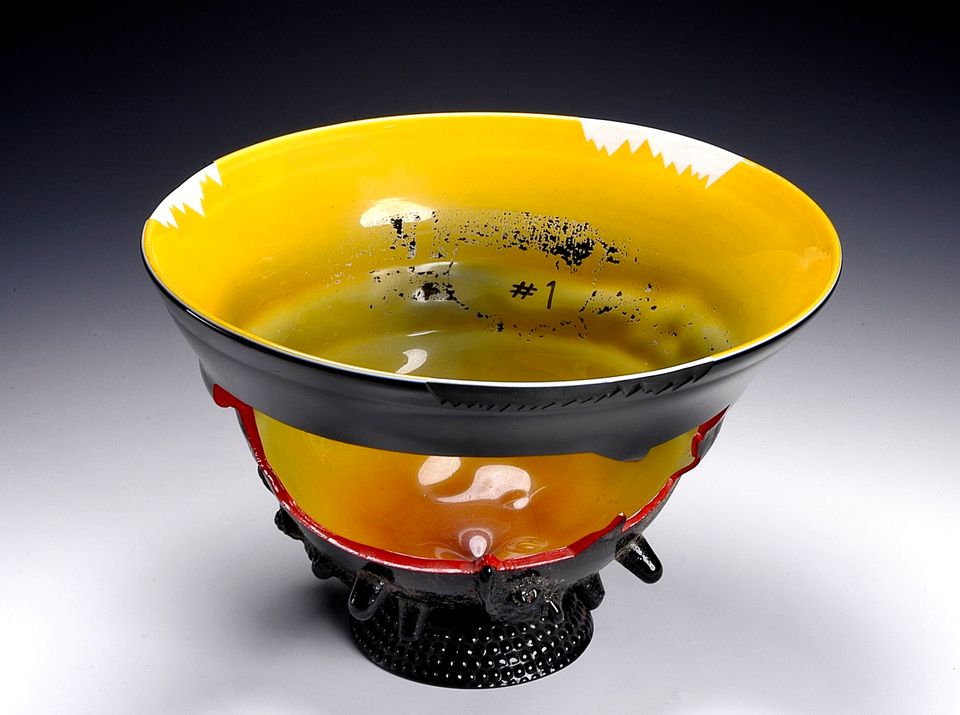 Copied
Henner Schröder,
#1 Bomb
, 1987, glass, Smithsonian American Art Museum, Gift of Carol and Don Wiiken, 1999.57.9
Artist

Location

Dimensions

9

1

⁄

2

x

16

in. (

24

.

1

x

40

.

6

cm) diam.

Credit Line

Gift of Carol and Don Wiiken

Mediums Description

glass

Classifications

Keywords

Object — weapon — ammunition
Object — written matter — map
Landscape — United States

Object Number

1999.57.9
Henner Schroder uses molds made from a mixture of crushed volcanic rock and dry clay to produce his heavily layered pieces. The casting involves a team of up to twelve people who do a dry run to ensure that everyone's actions are clearly choreographed before tackling the molten glass. In #1 Bomb the thick black paint, minelike protrusions, and red-lined window evoke a sense of war and destruction.
Luce Object Quote
"These disparate images, combined into a new composition, create a novel vignette that tells its own story." Henner Schroder, 1999