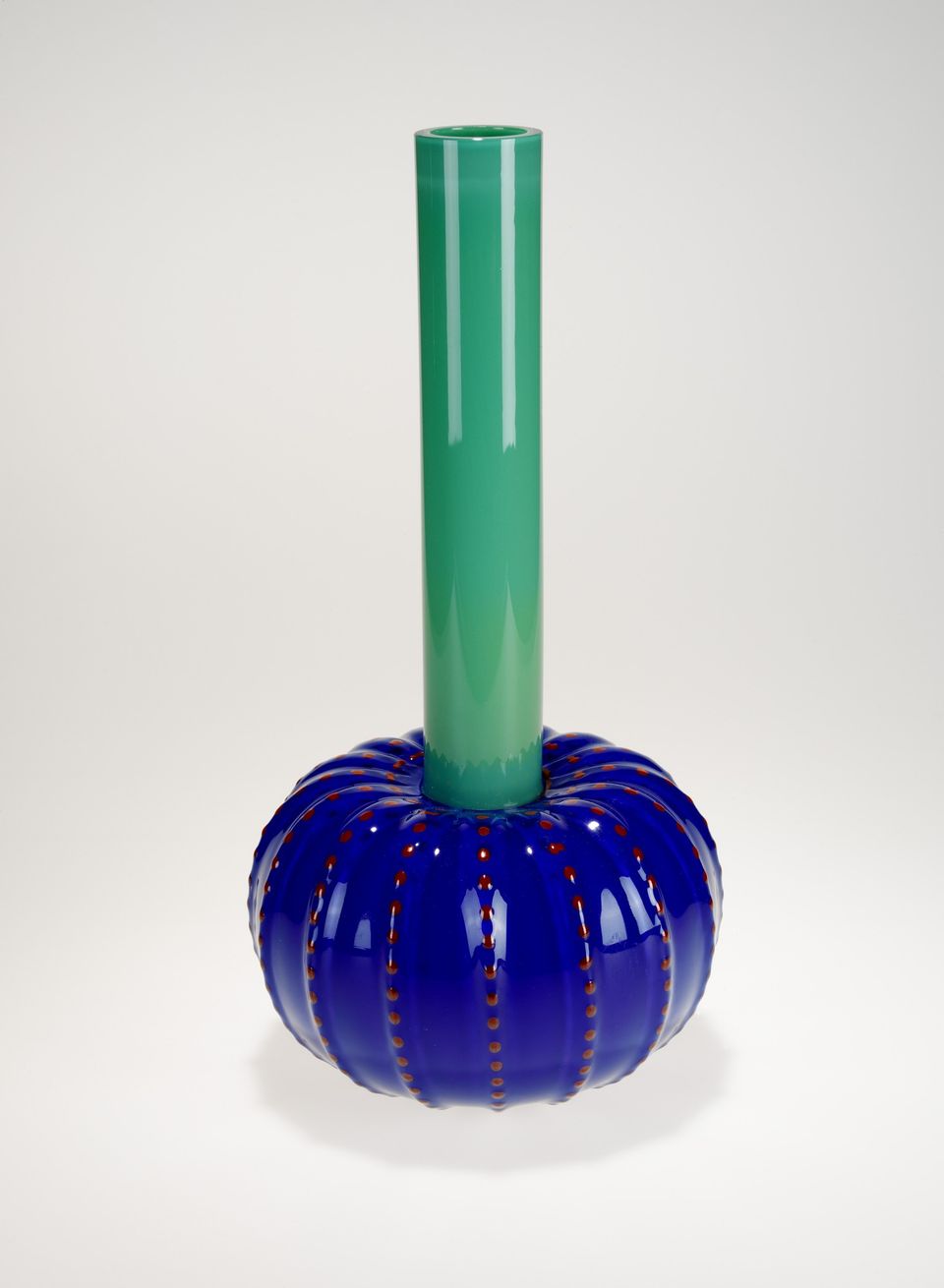 Copied
James Holmes, Deborah Doane,
Bud Vase with Long Cylindrical Neck
, 1992, blown glass, Smithsonian American Art Museum, Gift of
MCI
, 2001.89.23.1
Title

Bud Vase with Long Cylindrical Neck

Artists

Location

Dimensions

9

1

⁄

8

x

4

5

⁄

8

in. diam. (

23

.

3

x

11

.

6

cm)

Mediums Description

blown glass

Classifications

Object Number

2001.89.23.1
Deborah Doane and James Holmes started making bud vases shortly after they opened the Chatham Glass Company, in Chatham, Massachusetts. Holmes credits the brightly colored vases for launching the success of their business, which makes both functional and sculptural pieces. Holmes and Doane designed the pieces together, and Holmes blew the delicate vessels using traditional techniques—working the glass to temperatures in excess of 2000 degrees Fahrenheit before shaping the object at the end of a blowpipe. The artists cite organic forms and their coastal environment as inspirations for their work, which is particularly evident in this vase: its base recalls sea urchins with their dotted spines.