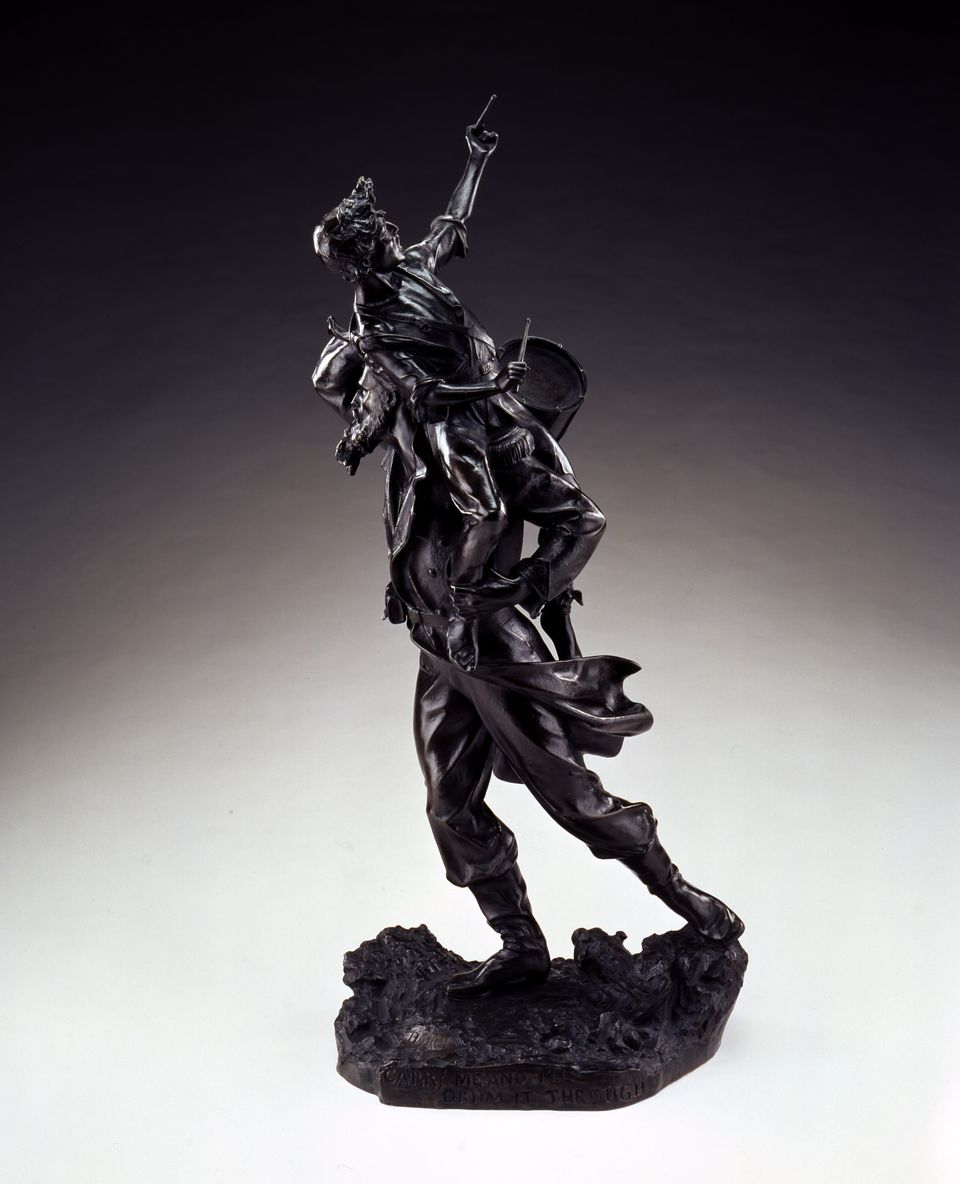 Copied
Truman Howe Bartlett,
Carry Me and I'll Drum It Through
, 1874, bronze,
47
x
19
x
20
in., Smithsonian American Art Museum, Gift of Peter and Paula Lunder, 2002.15
Title

Carry Me and I'll Drum It Through

Artist

Location

Credit Line

Gift of Peter and Paula Lunder

Mediums Description

bronze

Classifications

Keywords

Group
Figure group — male
Occupation — military — drummer

Object Number

2002.15
The sounds of the Civil War resonate from this sculpture. A tired soldier sloshes through the mud of a debris-strewn battlefield, his coattail flapping in the relentless wind. He pushes onward with the roll of the little boy's drum and the call of his energetic voice. Well into the nineteenth century, armies recruited young boys to perform drum rolls signaling different commands. During the Civil War and in the following decades, the drummer boy was a favorite inspirational subject, appearing often in popular stories and images. By 1874, the story that Bartlett's sculpture illustrates was well known: The drummer boy was found by a passing soldier, who asked him why he had stopped. The boy bravely replied, "I am wounded. But carry me and I'll drum it through."
Exhibition Label, Smithsonian American Art Museum, 2006