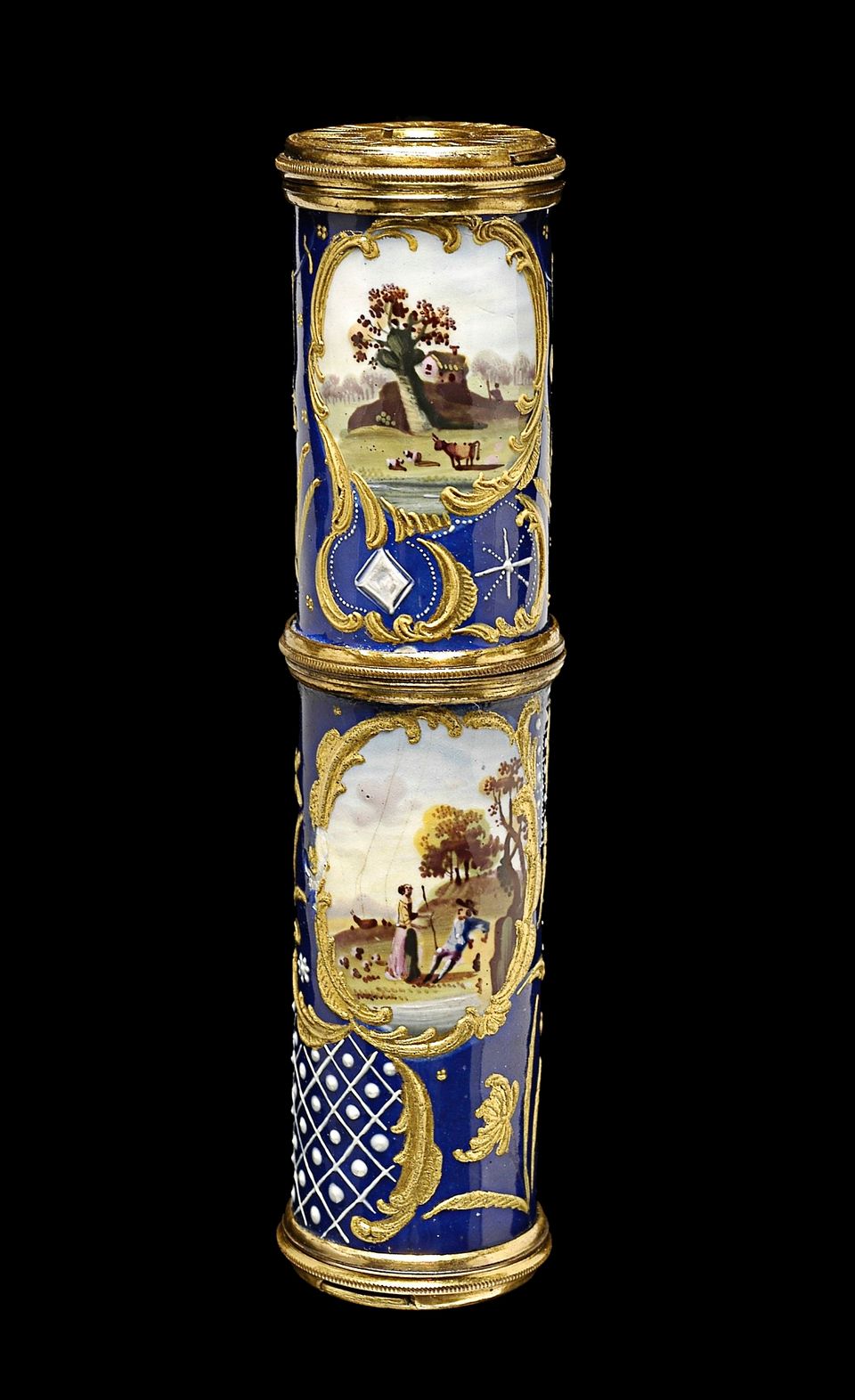 Copied
Unidentified,
Etui/Spy Glass
, 1760-1785, enamel, gilded metal, and glass, height:
5
in. (
12
.
7
cm), Smithsonian American Art Museum, Gift of John Gellatly, 1929.8.245.70
Title

Etui/​Spy Glass

Location

Credit Line

Gift of John Gellatly

Mediums Description

enamel, gilded metal, and glass

Classifications

Keywords

Landscape
Animal — cattle
Animal — sheep
Figure group

Object Number

1929.8.245.70
The art of painting on enamel flourished in England during the second half of the eighteenth century. A French jeweler, Jean Toutin, had developed a new technique for painting on enamel, in which a gold base was covered first with white enamel, then painted with a design. This craft soon spread to England, where it was adopted by jewelers and goldsmiths. Their intricately painted boxes and curios were fashionable with the wealthy, who often bought them as souvenirs from their travels. Popular items included small boxes, which were used to carry snuff or "patches" (beauty spots); bonbonnieres, which contained sweets; and etuis, which might carry a lady's scissors, tweezers, or pencil. More functional items were also popular, including watches, candlesticks, and tea caddies.
Luce Object Quote
"Enameling is a curious art, and not much labour but that of laying and painting colours, plain or in figures, on metal." A General Description of all Trades, 1747, quoted in Susan Benjamin, English Enamel Boxes, 1978