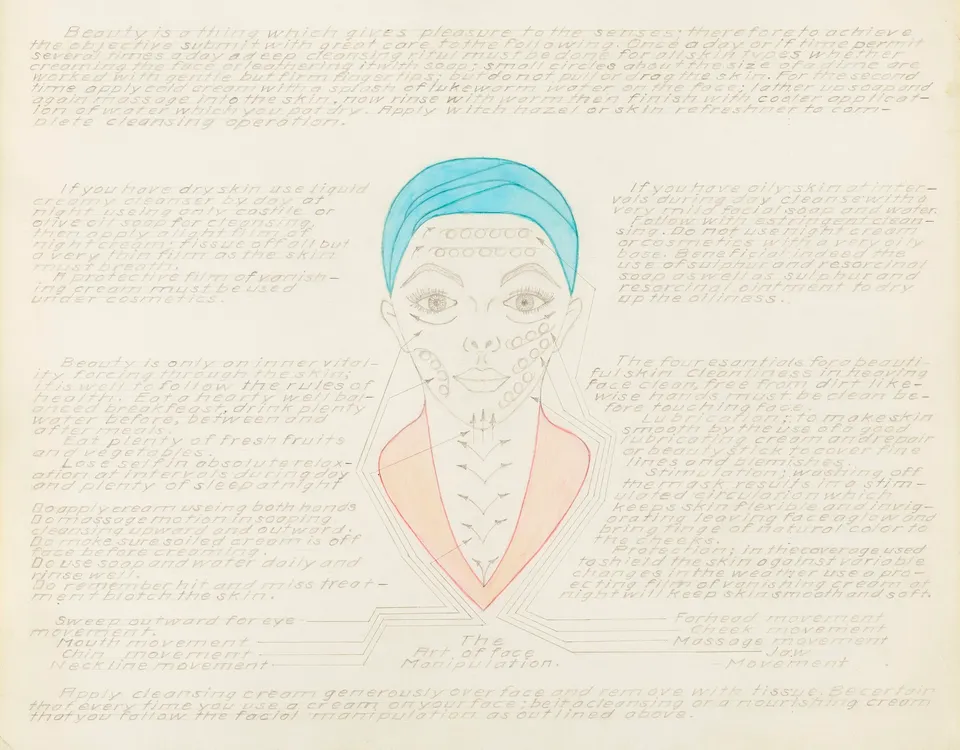 Copied
Alexander Bogardy,
Untitled
, ca. 1960-1970, graphite and colored pencil on paper, Smithsonian American Art Museum, Gift of Margaret Parsons, 2016.36.38
Title

Untitled

Artist

Dimensions

sheet:

11

×

14

in. (

27

.

9

×

35

.

6

cm)

Credit Line

Gift of Margaret Parsons

Mediums Description

graphite and colored pencil on paper

Classifications

Keywords

Figure female — bust
Object — written matter
Dress — accessory — makeup

Object Number

2016.36.38
Alexander Bogardy, a native of Hungary, spent most of his life in the Capitol Hill neighborhood of Washington, DC. In the 1960s and 1970s Bogardy became a prolific artist, a period bracketed by a remarkably eclectic array of careers and interests spanning music and dance, prizefighting, mechanical engineering, and cosmetology. A devout Catholic, religion was a central element of Bogardy's life as well as his art. His sense of ritual permeated his personal life, and he was passionate about helping women look beautiful--both for themselves and for God. He made numerous highly detailed drawings, with hand-written explanatory text about hair design, skin care, and makeup application to flatter every facial shape.