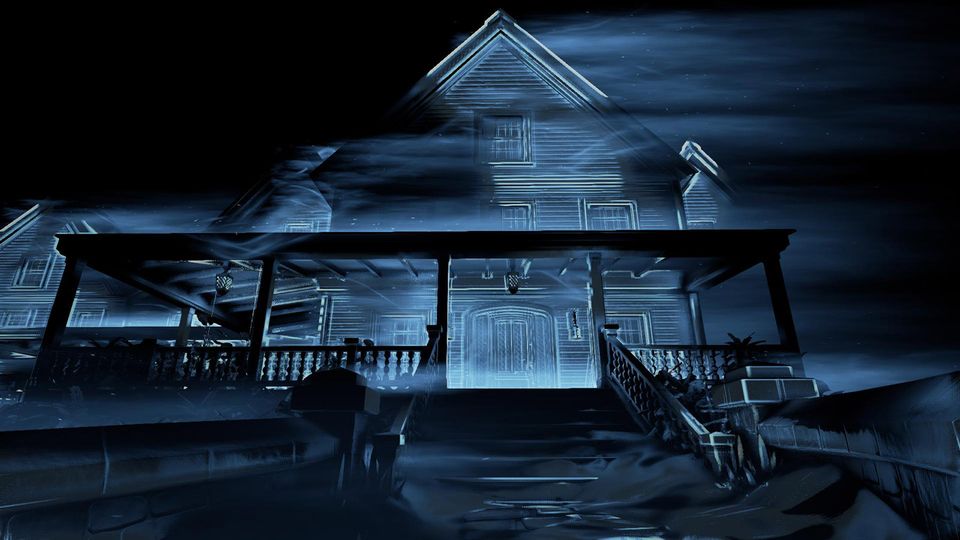 Scene from Perception
SAAM is turning into a video game arcade! On Saturday, August 5 and Sunday, August 6, anyone can participate in game building workshops, hear musicians performing music inspired by classic Nintendo and Sega themes, and play more than 100 games. This free two-day takeover includes classic arcade games as well as 40 fresh indie games created by independent developers and students. One hundred games to try—including pinball, virtual reality, and even card games—might be an overwhelming prospect. So, we tested every new game in the Indie Showcase and have a few suggestions to fit almost every appetite:
Perception
When you want to be scared with a side of story, action, and wit: Perception.
Crafted by a team of veteran game developers (BioShock, BioShock Infinite, and Dead Space), Perception offers a fresh take on first person narrative games. Play through the lens of Cassie, a blind woman, as she explores the mansion haunting her dreams. Engage in a deadly game of hide-and-seek with relentless enemies. Travel back through history to exorcise your own nightmares.
Play if: You enjoy the "at the edge of your seat" tension and scares in games like Bioshock. Don't take our word for it, watch a playthrough:
Burly Men at Sea
When you're drawn to beautiful animation and dream of escaping the ordinary: Burly Men at Sea.
Burly Men at Sea is a folktale about a trio of large, bearded fishermen who step away from the ordinary to seek adventure. Set in the waters of early 20th-century Scandinavia, the game's story branches through a series of encounters with creatures from folklore. You play as storyteller and wayfinder, shaping the narrative around three ungainly heroes as they set sail for the unknown. Burly Men at Sea is distinct for its visual style, whimsical soundtrack, innovative draggable viewport mechanic, and use of brief choice-driven journeys to tell multiple unique stories.
Play if: You seek a way to combine the simplicity of Scandinavian design with choose-your-own-adventure. Get a feel for the game by watching a playthrough:
Tiler Teller
When you and your kids are hooked on tablets and want a way to interact with that touch screen through storytelling and a cuddly toy: Tiler Teller.
Built by students at the University of Southern California, Tiler Teller mixes together digital play and tangible toys. With a felt-crafted puzzle cube as the game's analog controller, this game combines craft art with digital design. While reading stories for children, parents also help them solve puzzles, learn numbers, and practice color recognition abilities.
Play if: You are a kid, have kids (or are a kid at heart). Not sure what to think? Watch the trailer:
We're looking forward to seeing you at our SAAM Arcade, Saturday, August 5 and Sunday, August 6!