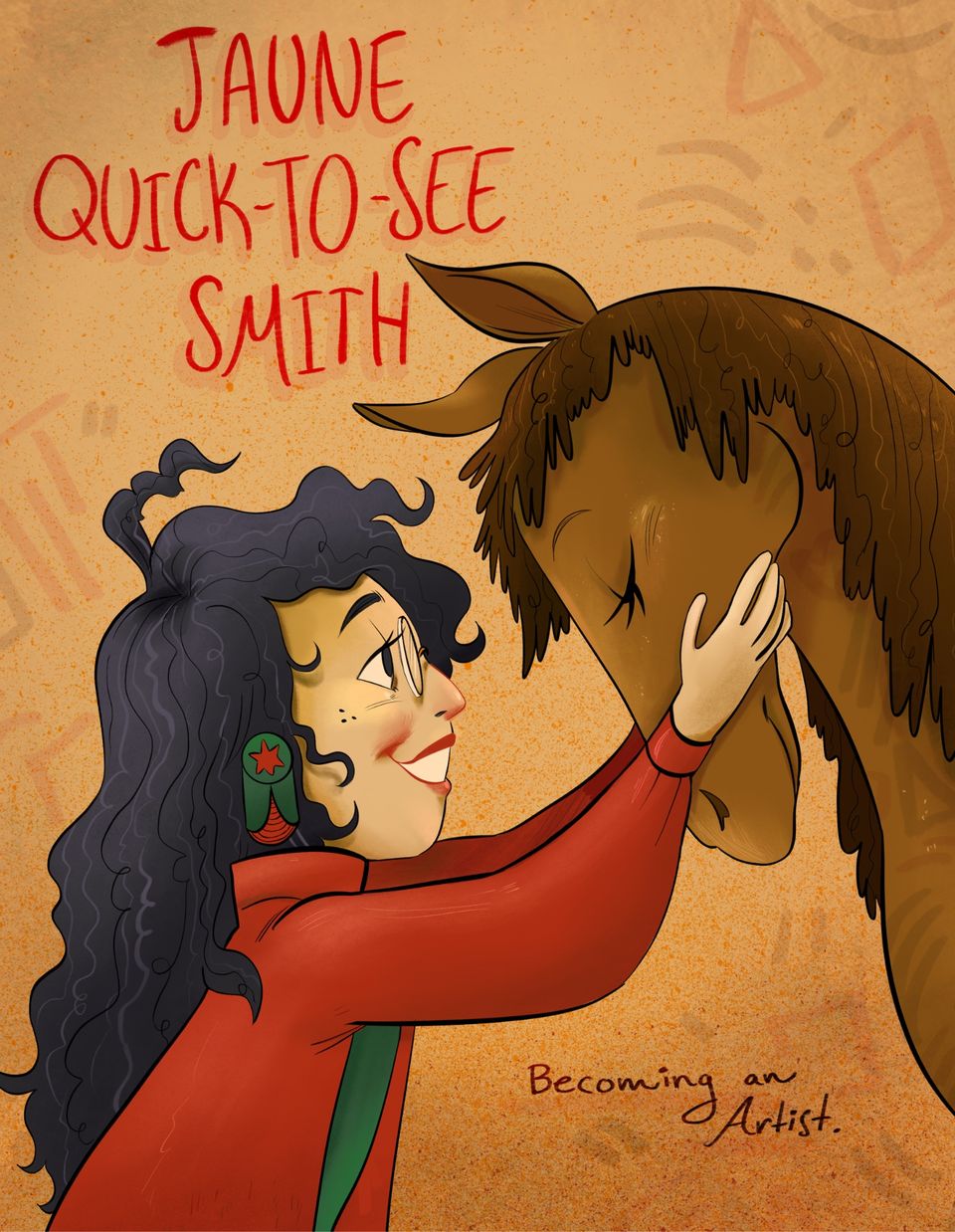 Jaune Quick-to-See Smith stands on the left, with her arms reaching out to a brown horse in front of her. Her black, curly hair extends to the middle of her back, with a large curl at the top. Her red cheeks and lipstick accentuate her bright smile. She's wearing a sizable oval earring, green with a red 6-pointed star at the top and red beads at the bottom. The large horse smiles sweetly with its eyes closed, accepting Jaune's gentle caress. Above them, text reads "Jaune Quick-To-See Smith'' in bold red. Below them to the right the title text reads: "Becoming an Artist."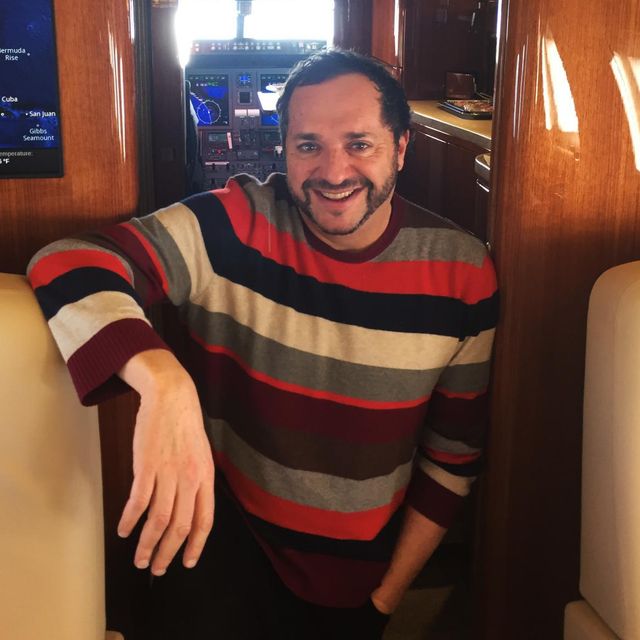 September 21, 2022
The cover of the comic Jaune Quick-To-See Smith: Becoming an Artist. Illustrated by Maddy Williams-Solberg.
Jaune Quick-To-See Smith was born on the Flathead Indian Reservation in Western Montana in 1940. Tribal life became integral to her work. As she has described, "My art, my life experience and my tribal ties are totally enmeshed."
This comic is part of a series Drawn to Art: Tales of Inspiring Women Artists that illuminates the stories of women artists in the collection of the Smithsonian American Art Museum. Inspired by graphic novels, these short takes on artists' lives were each drawn by a student-illustrator from the Ringling College of Art and Design.
We invite you to read the comic and share with your friends and young people in your life.