This exhibition traces the history of A box of ten photographs between 1969 and 1973, using the set that Arbus assembled for Feitler, which was acquired by SAAM in 1986. The story is a crucial one because it was the portfolio that established the foundation for Arbus's posthumous career, ushering in photography's acceptance to the realm of "serious" art. After his encounter with Arbus and the portfolio, Philip Leider, then editor in chief of Artforum and a photography skeptic, admitted, "With Diane Arbus, one could find oneself interested in photography or not, but one could no longer. . . deny its status as art. . . . What changed everything was the portfolio itself."
In May 1971, Arbus was the first photographer to be featured in Artforum, which also showcased her work on its cover. In June 1972, the portfolio was sent to Venice, where Arbus was the first photographer included in a Biennale, at that time the premiere international showcase for contemporary artists. SAAM organized the American contribution to the Biennale that year, thereby playing an important early role in Arbus's legacy.
John Jacob, the McEvoy Family Curator for Photography at SAAM, organized the exhibition. The catalogue, copublished with the Aperture Foundation, features an in-depth essay by Jacob that presents new and compelling scholarship and adds significant detail to the period between her death and the 1972 posthumous retrospective at MoMA.
April 6, 2018
–
January 27, 2019
Open Daily, 11:30 a.m.–7:00 p.m
Free Admission
Diane Arbus: A box of ten photographs is organized by the Smithsonian American Art Museum. Generous support has been provided by the Robert Mapplethorpe Foundation, Nion McEvoy and Leslie Berriman, RayKo Photo, the Bernie Stadiem Endowment Fund, the Trellis Fund, and Robin Wright and Ian Reeves.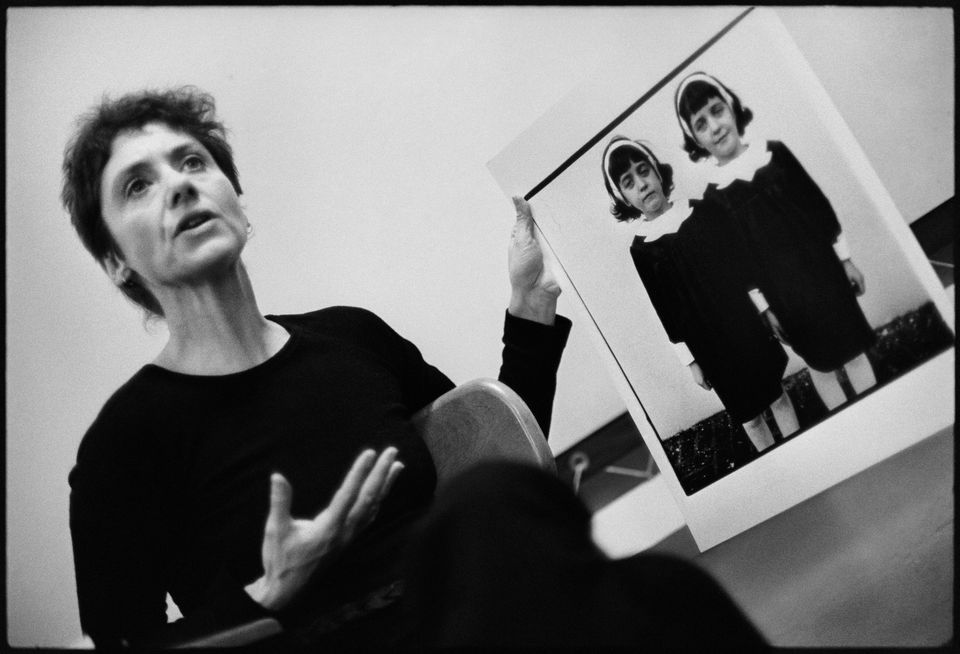 In 1972, Diane Arbus became the first photographer to have her work exhibited at the Venice Biennale. These pivotal works will be featured in the Smithsonian American Art Museum's exhibition, Diane Arbus: a box of ten photographs, opening at SAAM on Friday, April 6, and remaining on view through January 21, 2019
born New York City 1923-died New York City 1971