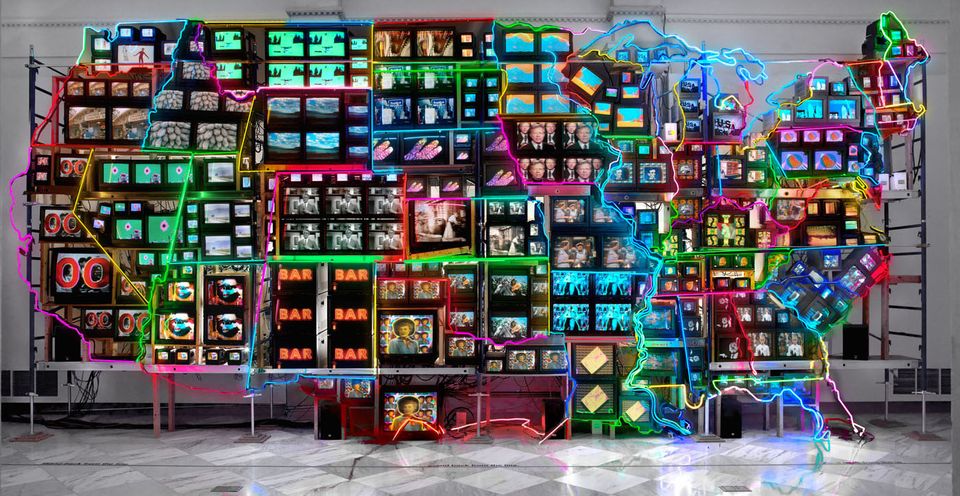 Welcome to the Smithsonian American Art Museum and its Renwick Gallery
Explore the sweep of the American imagination across four centuries at the nation's flagship museum for American art and craft. Inspiring artworks and special exhibitions online and in person at our two locations. National educational offerings. Innovative research. Video interviews with artists and virtual studio tours, lectures and more. Admission is always free.
May 26, 2023
–
March 31, 2024
Sharing Honors and Burdens: Renwick Invitational 2023 features artists Joe Feddersen (Arrow Lakes/Okanagan), Lily Hope (Tlingit), Ursala Hudson (Tlingit), Erica Lord (Athabaskan/Iñupiat), Geo Neptune (Passamaquoddy), and Maggie Thompson (Fond du
Ongoing
SAAM's branch location for contemporary craft, the Renwick Gallery, showcases the dynamic landscape of American craft today. Currently on view are more than 100 works in a range of mediums from fiber and ceramics to glass, metal, wood, and mixed media.
October 1, 2021
–
May 18, 2025
Artist to Artist features paired artworks, each representing two figures whose trajectories intersected at a creatively crucial moment, whether as student and teacher, professional allies, or friends.