Artist
Alice Pike Barney
born Cincinnati, OH 1857-died Los Angeles, CA 1931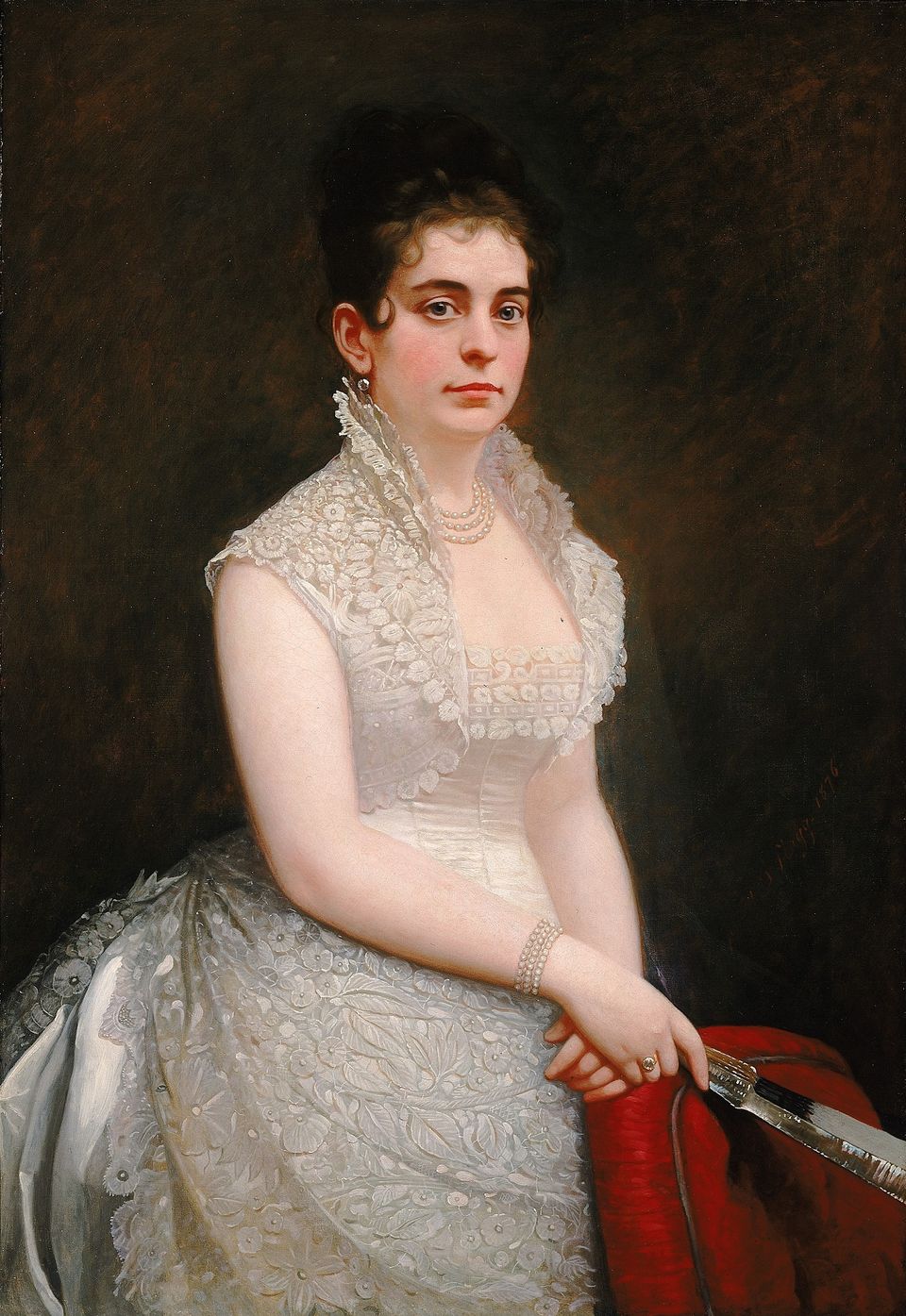 Also known as

Mrs. Alice Pike Barney
Alice Barney
Alice Pike

Born

Cincinnati, Ohio, United States

Active in

Washington, District of Columbia, United States
Biography
Born in Cincinnati, lived in various places, including Paris, Washington, D.C., and Hollywood. Artist, playwright, patron of the arts. Her Studio House in Washington, D.C., the scene of many cultural salons, 1903–1925, is now owned by the NMAA.
Charles Sullivan, ed American Beauties: Women in Art and Literature (New York: Henry N. Abrams, Inc., in association with National Museum of American Art, 1993)
Artist Biography
Defying social and family expectations, the wealthy, often eccentric Alice Pike Barney (1857–1931) zestfully committed herself to the arts and became known for her lively art salons, bohemian lifestyle, and unusual family.
Alice and her counterparts in other cities represented a new social type: women who lived proper upper-class lives but did not follow the rules, using their wealth and privilege to buy themselves freedoms and to promote causes the rich did not customarily embrace. As an artist, writer, theater director, philanthropist, civic leader, and patron of the arts, Alice moved in the turn-of-the-century artistic circles of Paris, London, and Washington, D.C.
Throughout Alice's life, which often seemed a dramatic play of her own writing, she encoutered a brilliant cast of characters: among them Oscar Wilde, James McNeill Whistler, and the legendary explorer Henry Morton Stanley, whose impassioned offer of marriage she rejected. Her easygoing personality and charming wit dazzled the artistic circles she traversed with such ease, winning the freindship of Anna Pavlova, Ara Bernhardt, Ruth St. Denis, and Emma Calvé, among many others.
Shortly after she turned nineteen, Alice accepted the marriage proposal of Gilded Age-industrialist Albert Clifford Barney. Throughout their married life, Albert encouraged Alice to work at her social position rather than her artistic pursuits. Her stubborn refusal to compromise her ideals infuriated him and led to continuous conflict. They led separate lives for much of their marriage, Albert eventually drinking himself into an early grave, while Alice raised their two daughters, Natalie and Laura, and established her salon in Europe and the United States.
Alice began seriously painting during the Barneys' first trip to Paris in 1883, studing with Charles Émile Auguste Carolus-Duran, a master portrait painter. She continued painting on her return to the United States, winning accolates and a congressional commission, that shocked Washington society, who found it unseemly that a woman of wealth and social standing would paint at all. She pursued the arts all her life, exhibiting a rare versatility between the fine arts and the performing arts. After Albert's death, and during her subsequent marriage to Christian Hemmick, a man thirty years her junior, Alice devoted herself to the arts and converting Washington, D.C., from a cultural backwater to a true capital of the arts.
Among her other accomplishments, Alice designed and built what was considered an anomaly in her time, a studio house intended to provide a focus for the arts and artists of Washington, D.C. The Studio House, as she called it, became the base for her manipulation of Washington culture. However, foremost in Alice's intentions in building Studio House, was her desire to show others how to live artistically. To this day, Studio House exists as one of the few extant examples of a turn-of-the-century artist's studio residence.
Jean L. Kling Alice Pike Barney: Her Life and Art (Washington, D.C. and London: National Museum of American Art in cooperation with Smithsonian Institution Press, 1994)
Luce Artist Biography
Alice Pike Barney was an influential figure in Washington, D.C.'s social and artistic scene in the early 1900s. She began to pursue art seriously after she was married with two children. Against societal norms and her husband's wishes she left Washington in the late 1880s to study in Paris with noted portrait painter Emile Auguste Carolus-Duran and later with James McNeill Whistler, who became her mentor. She returned to Washington energized and determined to establish a thriving art scene in the nation's capital. In 1902, Barney began construction on the Studio House, an eclectically decorated art center that was open to all. With the support of Congress, she also helped build the National Sylvan Theater near the Washington Monument, the nation's first federally supported outdoor theater, where she organized the production of some of her own plays. Barney was dedicated to improving the standards of living in D.C. and helped establish Neighborhood House, a social services home that is still in existence. She also actively supported the women's suffrage movement.