Professional Development Programs for Educators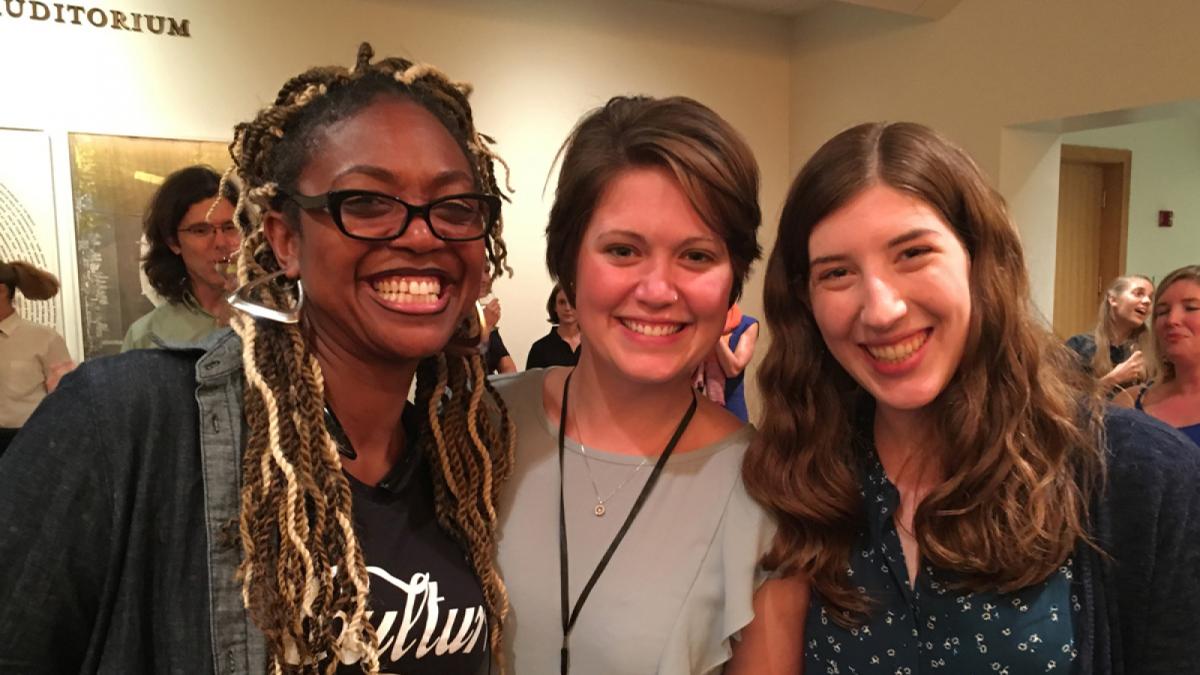 Designed for classroom teachers, SAAM's interactive web-based workshops feature engaging "Monday-ready" activities that provoke deep thinking and invite students to apply content knowledge across the curriculum and in the world. Get certificates of completion for seat hours and join a community of practice that stretches across the US!
In addition to our scheduled workshops, we are able to create customized, interactive digital workshops for in-service days. For more information, send an email to AmericanArtEducation@si.edu.
Educators from four Smithsonian museums will explore connections among their collections and model teaching strategies that participants can implement with their students, whether online or in the classroom.
Register Today for This Self-Paced Course
2022-2023 Workshop Archive
2021-2022 Workshop Archive
Saturday, April 9, 2022
Develop strategies for identifying artworks that can help build and extend student comprehension of texts.
Watch the Recorded Workshop
Wednesday, December 15, 2021
How can photographs challenge students to gauge what has changed and what has stayed the same?
Watch the Recorded Workshop
Wednesday, November 17, 2021
What lessons can artists teach students, our future global leaders, about inspiring action?
Watch the Recorded Workshop
Wednesday, October 20, 2021
Some artists are also veterans. How might their artworks give us and our students a way to feel loss and also connection? Presented with the American Battle Monuments Commission (ABMC).
Watch the Recorded Workshop
September 17, 2021
Join museum educators and art conservators from the Smithsonian American Art Museum for a "behind the scenes" look at the trailblazing artist Alma Thomas and the unique way she created her exuberant abstract paintings.
This online workshop was part of the Smithsonian's First Annual Educator's Day.
Read More
Learn how American art and portraiture can bring diverse women's stories into your classroom.
Look into our archive to find even more interactive, web-based workshops.