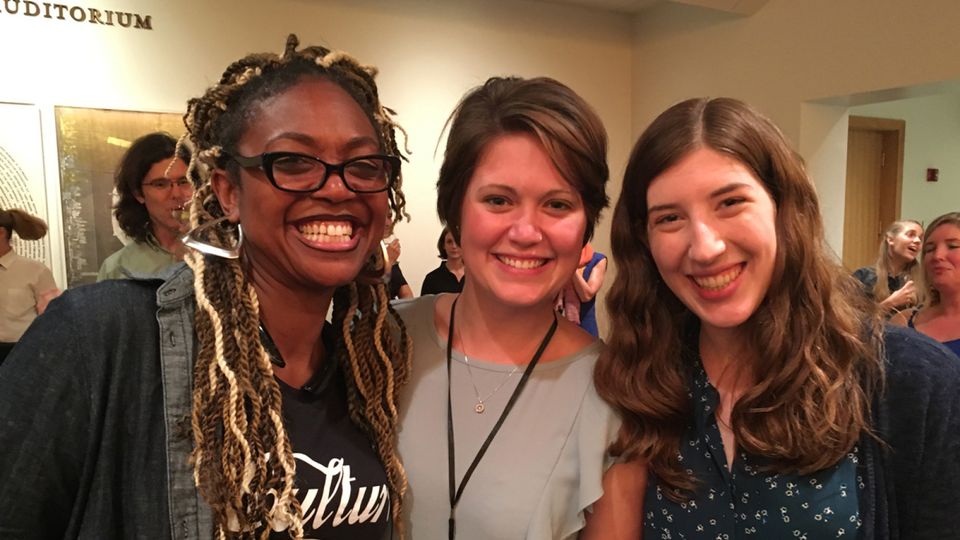 Designed for classroom teachers, SAAM's interactive web-based workshops feature engaging "Monday-ready" activities that provoke deep thinking and invite students to apply content knowledge across the curriculum and in the world. Get certificates of completion for seat hours and join a community of practice that stretches across the US!
In addition to our scheduled workshops, we are able to create customized, interactive digital workshops for in-service days. For more information, send an email to AmericanArtEducation@si.edu.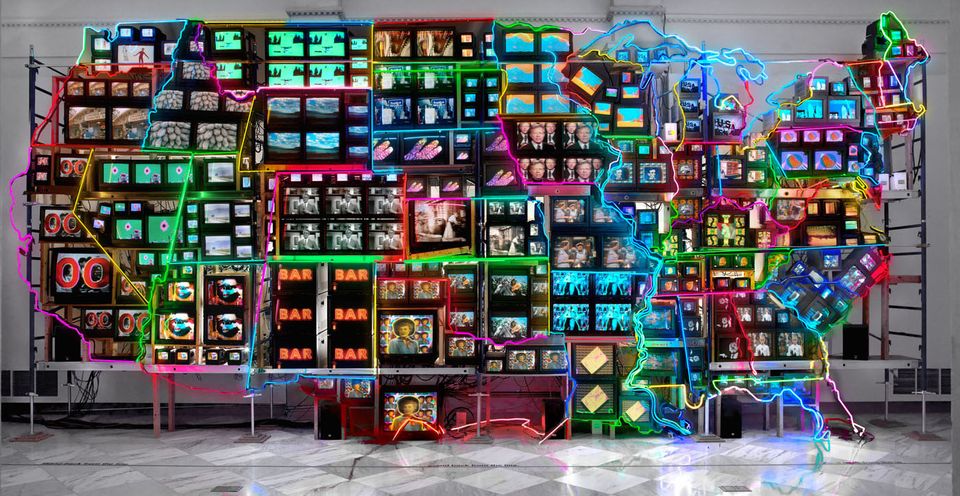 Summer Institutes: Teaching the Humanities Through Art
JUNE 27 - 30 or JULY 25 - 28, 2023
Applications due April 3, 2023
Be inspired this summer! Attend the Smithsonian American Art Museum's four-day summer institutes in the nation's capital. Join a community of educators from across the country for an exciting exploration of the connections among American art, social studies, history, and English/language arts.
Cost is $100. Scholarships to support travel and lodging are available.
Discover how museum objects can help learners explore the challenges and opportunities of living in a democracy and inspire civic action.
Explore how museum objects and works of art can broaden our perspectives, reveal silenced stories, and make relevant connections to our world today.
Educators from four Smithsonian museums will explore connections among their collections and model teaching strategies that participants can implement with their students, whether online or in the classroom.
2022-2023 Workshop Archive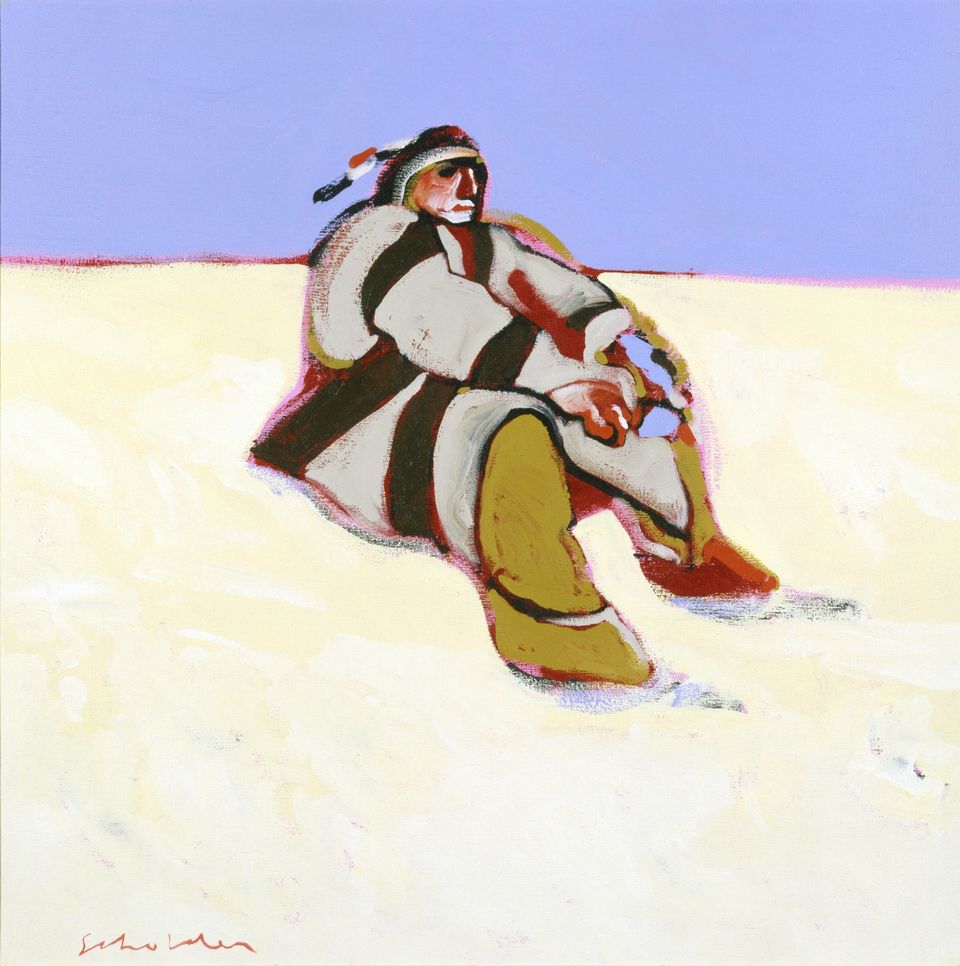 Virtual Teacher Workshop: Apply History's Habits of Mind; The American West
Wednesday, May 24 | 4:15 – 5:45 p.m.
How might we extend our thinking about the past by exploring sources from the present?
"The American West" has always been a place of multiple stories, experiences, and cultures. Examine works from this traveling exhibition to consider how the telling of history can be expanded through modern and contemporary art.
Online program. A Zoom link and a list of suggested materials will be sent to registered participants 24–48 hours in advance of the workshop.
Free | Registration required via Eventbrite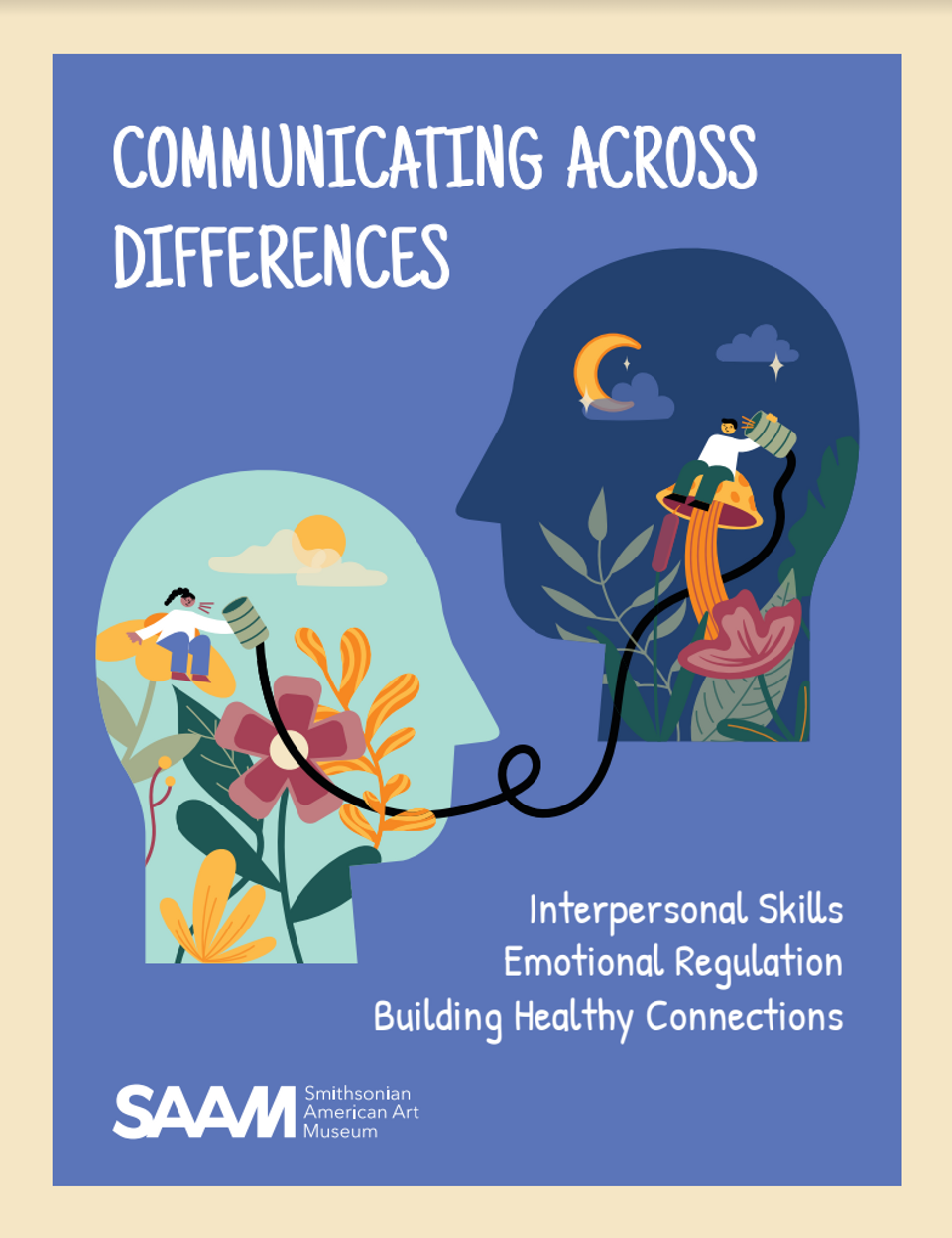 Virtual Teacher Workshop: Build SEL (Social and Emotional Learning) Skills
Wednesday, November 16, 4:15 – 5:45 p.m.
How can artwork help us exercise our interpersonal skills?
People are all different. Our bodies, families, beliefs, abilities, and experiences vary, sometimes making communication difficult. Artwork can often communicate what we do not have the words for across cultures and differences. In this virtual workshop, practice multiple approaches and gain new resources for building mutual understanding and connecting with others.
Online program. A Zoom link and a list of suggested materials will be sent to registered participants 24–48 hours in advance of the workshop.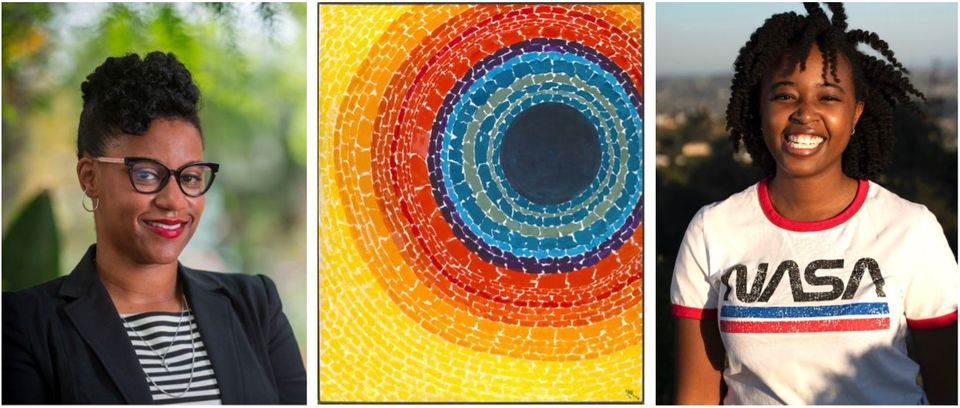 Alma Thomas: Teacher, Artist, Trailblazer (Part
2
)
Tuesday, October 18 | 4:00 - 5:00 p.m. (Eastern)
Join a rich conversation with aerospace engineer Janelle Wellons and horticulturist Abra Lee, as they reflect on artist Alma Thomas's legacy as a STEAM trailblazer. Wellons shares insights on how visual images and inquiry can unlock the mysteries of the cosmos, while Lee unearths the histories of Black gardeners. Together, these reflections provide an in-depth understanding of Thomas's cultural impact and the ways in which her work continues to inspire adults and students alike.
2021-2022 Workshop Archive
Develop strategies for identifying artworks that can help build and extend student comprehension of texts.
How do artists convey complex interconnections clearly and compellingly?
How can photographs challenge students to gauge what has changed and what has stayed the same?
What lessons can artists teach students, our future global leaders, about inspiring action?
Some artists are also veterans. How might their artworks give us and our students a way to feel loss and also connection? Presented with the American Battle Monuments Commission (ABMC).
Join museum educators and art conservators from the Smithsonian American Art Museum for a "behind the scenes" look at the trailblazing artist Alma Thomas and the unique way she created her exuberant abstract paintings.
This online workshop was part of the Smithsonian's First Annual Educator's Day.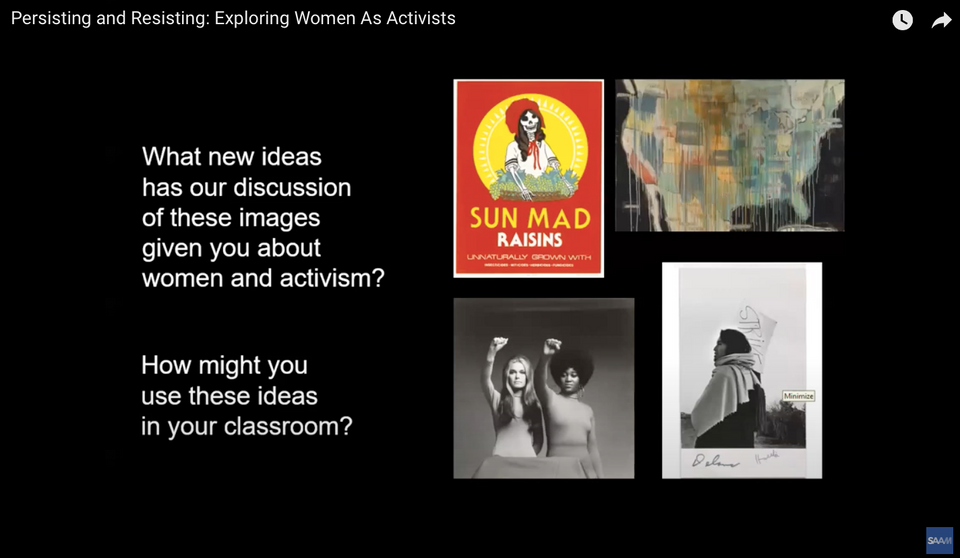 Learn how American art and portraiture can bring diverse women's stories into your classroom.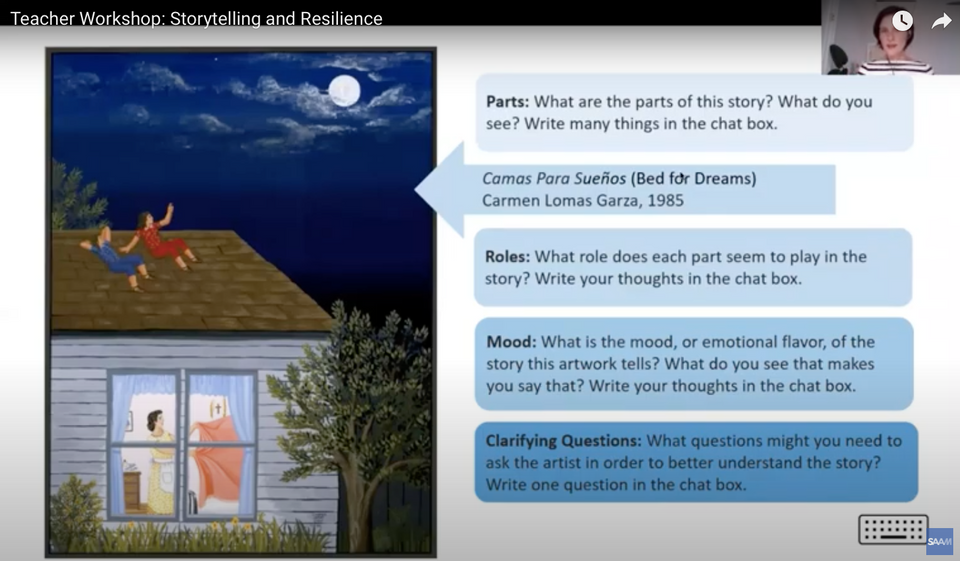 Look into our archive to find even more interactive, web-based workshops.
Sign up to receive the latest updates on programs and resources.