What draws artists like Judy Baca, Tiffany Chung, Sonya Clark, Sarah Goodridge, Ester Hernandez, Loïs Mailou Jones, Jaune Quick-To-See Smith, Nellie Mae Rowe, Augusta Savage, or Kay WalkingStick to create? Find out in a new set of Drawn to Art comics that are sure to inspire middle-school-age readers and art lovers of any age.
For two years, Drawn to Art has illuminated the stories of women artists, some of whom may not have received the attention they deserved in their lifetimes. Each has artwork represented in the collection of the Smithsonian American Art Museum. Inspired by graphic novels, these short takes on artists' lives were drawn by student-illustrators from the Ringling College of Art and Design. In creating this project, we wanted to give young people the opportunity to identify with the struggles and triumphs of visionaries and rule breakers, to see themselves reflected, and to draw strength from that visibility.
Can art make a difference in your life? We think so! And after reading the comics, we hope you're inspired to learn more about each artist, while also holding them up as a mirror to see yourself, perhaps in a whole new light.
Born to Mexican American parents and raised in a house of women, Judy Baca grew up proud of her heritage. She tells stories of underrepresented communities, giving voice to women, the working poor, LGBTQ+, people of color, and immigrants.
Having witnessed the Vietnam War, Tiffany Chung hopes to illustrate the effect of war on people and tell a complete story. Chung traced her father's wartime journey in search of those memories erased from historical records. She describes her works as "the protest against this politically driven historical amnesia."
Sonya Clark grew fond of handmade crafts stitching with her grandmother as a child and loved to bring stories into her art. One of her monumental works, inspired by the dishtowel used by the Confederate army to surrender, elicits thoughts about reparations, abolition, and freedoms for Black people.
Sarah Goodridge grew up on her family's farm, where she created her earliest pictures using a pin and birch bark, before moving to Boston. With her passion and hard work, she became one of the first American women to earn a living as a working artist.
Born in a farmworker family, Ester Hernandez saw her family and community as the main inspirations for her art. She became one of the leading female artists of El Movimiento, telling stories of women and empowering Chicana feminists through her transformative work.
Despite facing discrimination, Loïs Mailou Jones had a successful career as an artist and as a professor at Howard University. She traveled around the world, to Paris, Haiti, and Africa for inspiration. Jones has become an important role model for African American artists.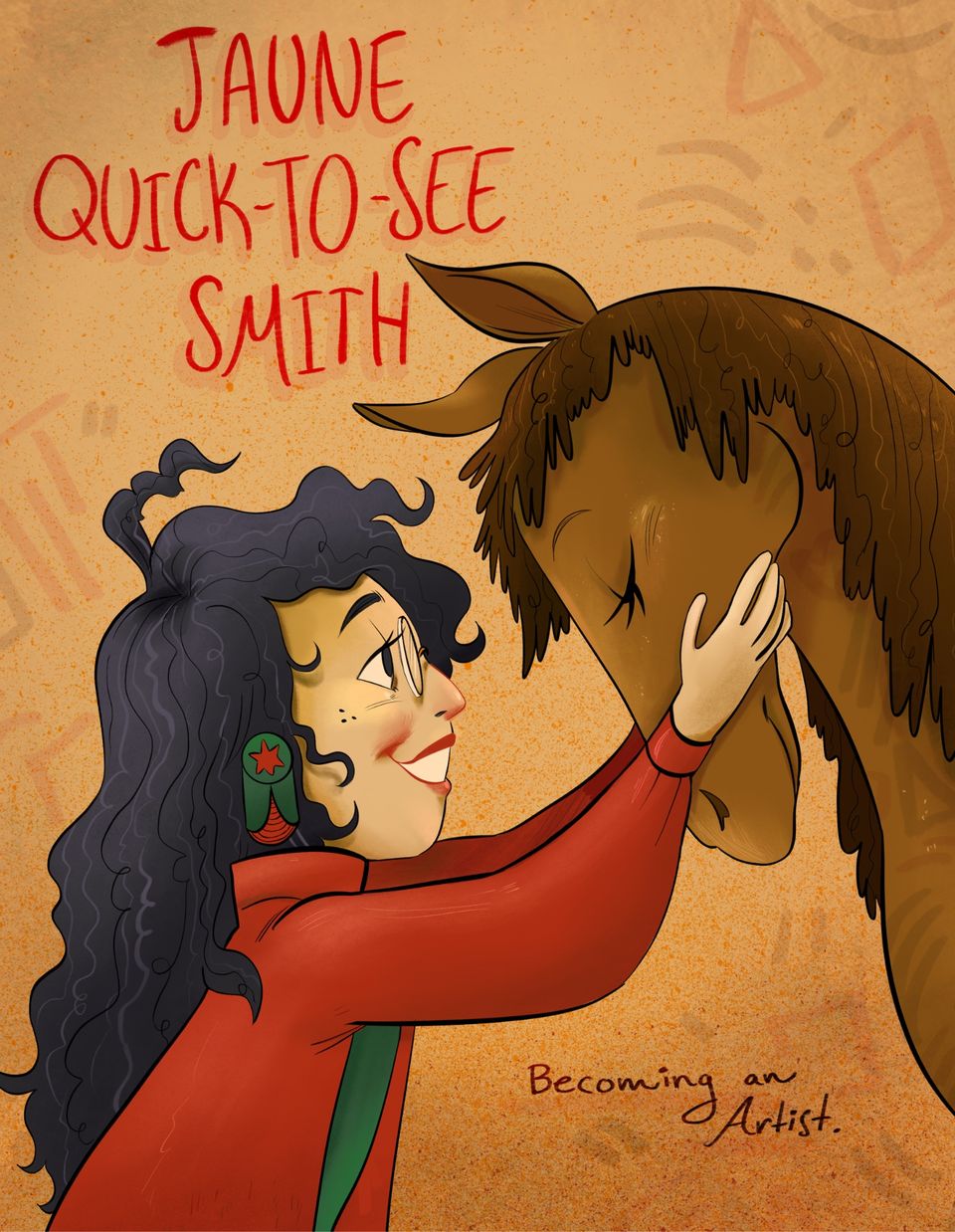 Jaune Quick-To-See Smith was born on the Flathead Indian Reservation in western Montana in 1940. As a child, she escaped her harsh world through books and the drawings her father made for her. Now, she uses her art to powerfully express her beliefs.
Augusta Savage fulfilled her dream of becoming an artist, winning fellowships and numerous awards throughout her life as a sculptor. Besides her own success, Savage dedicated her career in creating opportunities for Black artists.
Alma Thomas became the first woman to graduate from the art department at Howard University, as well as one of the first Black women to receive a degree in art. Her exuberant, colorful paintings explore the natural world around us, from garden to galaxy.
Anni Albers studied art at the innovative Bauhaus, where she discovered weaving. She fled Nazi Germany and became an influential teacher at the experimental Black Mountain College in North Carolina.
Carmen Herrera was born in Havana, Cuba, then lived in Paris before moving to New York City in 1952. She faced discrimination in the art world for being an immigrant and a woman and only found success late in life for her minimal, beautiful works.
Corita Kent joined a religious order after high school and became fascinated with screen printing. She would go on to be described as "the pop art nun who combined the sensibility of Andy Warhol with social justice," and helped to bring a little more color to the world.
Kay Sekimachi and her family were forced into a Japanese incarceration camp during WWII. There, she spent her time making art. After the war, she discovered weaving and her innovative practices and mastery of techniques earned her the sobriquet "the Weaver's Weaver."
Born in 1845, the American painter known for her depiction of flowers described herself as a "Garden-Thirsty Soul." Her promising career was overshadowed by her marriage to a more famous artist. Her artworks remain unsurpassed in celebrating the beauty of the natural world.
When contemporary artist Mickalene Thomas was in art school, she couldn't afford traditional materials and gravitated towards craft stores and the glitter and rhinestones within. Her paintings speak to female empowerment and of women of color owning and defining their own spaces.
Generous support for the 2021 Drawn to Art series was provided by the Smithsonian American Women's History Initiative.