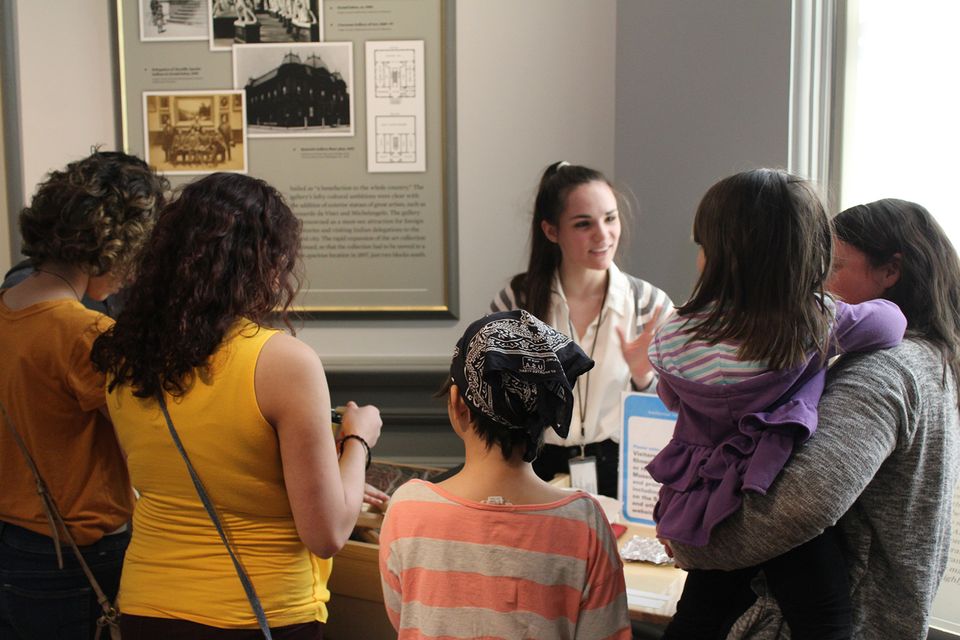 Volunteers are an integral part of the success of the Smithsonian American Art Museum and Renwick Gallery. There are a number of ways to volunteer at American Art, either interacting with the public or working behind-the-scenes on short-term special projects.
Museum Education Volunteers
Docents conduct visits for adults and school groups of all ages at the Smithsonian American Art Museum and Renwick Gallery, in addition to presenting community outreach programs. If you enjoy discussing artwork with others, consider joining the docent program. For more information, contact Geoffrey Cohrs at CohrsG@si.edu.
Videoconference Presenters
Videoconference presenters engage students and adult learners in an exploration of America's stories through real time, interactive videoconferencing. Artful Connections videoconference presenters combine inquiry-based teaching techniques with digitized artworks and technology. Training classes are offered periodically, although none are scheduled at this time. Please check back for future updates. For more information, please contact Allison Burns at BurnsA@si.edu or Becky Fulcher at FulcherR@si.edu.
Art Signs ASL Gallery Guides
Fluent in American Sign Language (ASL)? Interested in expressing your thoughts and raising questions about American art? Art Signs Guides facilitate thirty-minute gallery conversations in ASL for hearing, deaf and hearing-impaired visitors; see the schedule of upcoming Art Signs talks. For more information, contact WilsonCL@si.edu.
Public Programs Volunteers
SAAM and the Renwick Gallery offer a wide variety of public programs year-round. We are always looking for enthusiastic, outgoing volunteers to help staff our programs. For more information, please contact AmericanArtPrograms@si.edu.
Luce Foundation Center Volunteers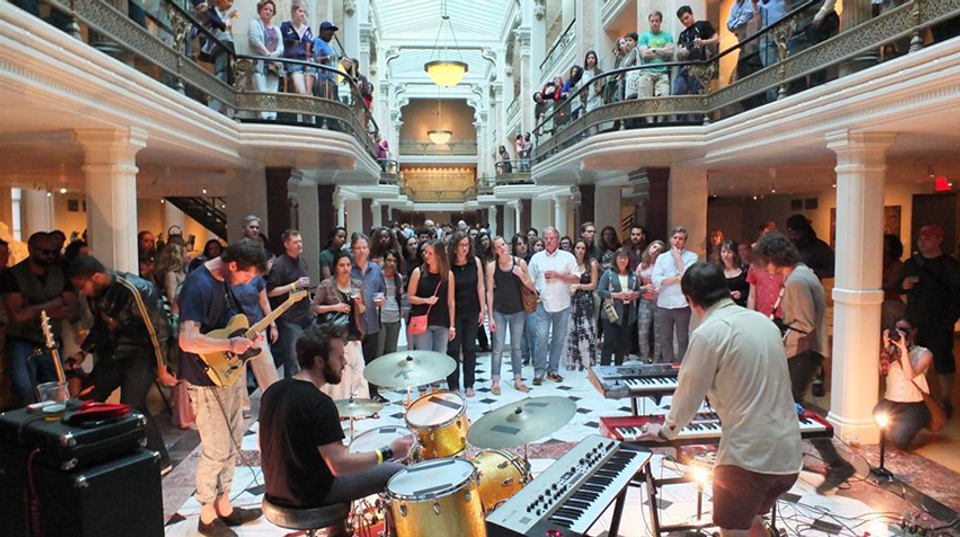 Information Desk or Behind-the-Scenes Volunteers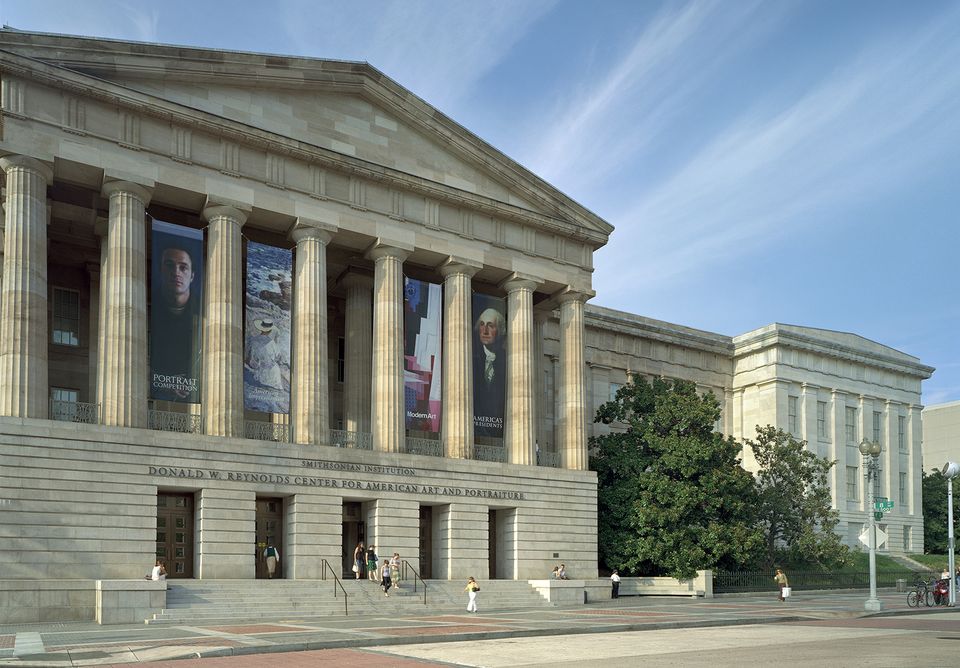 To learn more about behind-the-scenes volunteer opportunities or to apply to be visitor information specialist at the museum's information desks, contact the Smithsonian's Volunteer Service Office.
Learn about internship opportunities at SAAM for college students and advanced-level graduates.
Learn about current job openings and contract opportunities at SAAM and its Renwick Gallery.