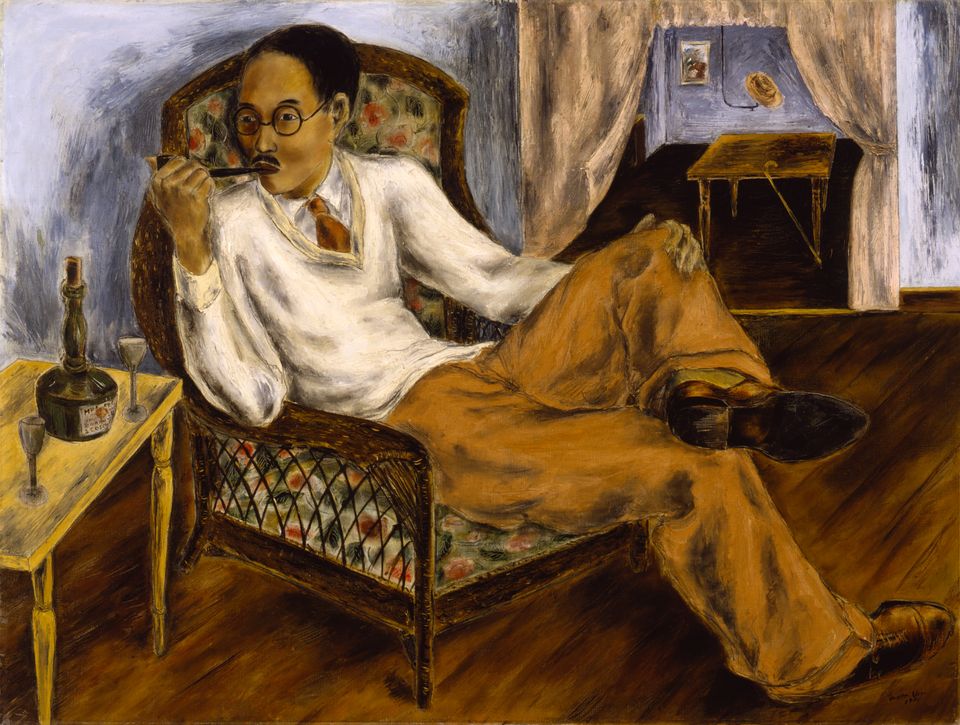 SAAM's collection includes many remarkable artworks that reflect the profound and longstanding contributions of Asian American and Asian diasporic artists in the United States. The study of this art contributes to a fuller understanding of the diverse people and influences that have shaped our national culture and raises important questions about what is meant by "American art." 
The term "Asian American" was coined by activists in 1968 to bring together varied Asian ethnic groups as a unified political entity, while rejecting colonialist labels such as "oriental." Its meaning and usage continue to shift and be challenged as discussions about race and identity in the U.S. evolve. SAAM approaches Asian American art not as a stable category but as an expansive and changeable field that relates to a vast assortment of identities, ethnicities, and modes of artistic production.  
Art by Asian Americans, especially works made before 1960, remains underrepresented in major museum collections and art historical scholarship. SAAM is making strategic acquisitions to better capture the historical depth of Asian American art and to reflect a greater array of experiences, traditions, and communities. U.S. artists who trace their heritage variously to East Asia, Southeast Asia, Southwest Asia, South Asia and the Pacific all have a place in the collection at SAAM. 
SAAM's collection includes paintings created in the 1930s and 1940s by Hisako Hibi, Matsusaburo George Hibi, Dong Kingman, Yasuo Kuniyoshi, Chiura Obata, and Alfonso Ossorio; mid-twentieth-century works of abstraction by Leo Amino, Yayoi Kusama, Isamu Noguchi, Kay Sekimachi, and Reuben Tam; and works charting developments in American art since the 1970s by Ching Ho Cheng, Tiffany Chung, Chitra Ganesh, Nancy Hom, Byron Kim, Maya Lin, Hung Liu, Roger Shimomura, Do Ho Suh, Stephanie Syjuco, Tseng Kwong Chi, Zarina, and others. In addition to holding iconic works of art by Nam June Paik, the museum houses the archives of this groundbreaking electronic media artist. SAAM's contemporary craft collection, displayed at its Renwick Gallery, includes important works by Steven Young Lee, George Nakashima, Toshiko Takaezu, Akio Takamori, and Wanxin Zhang, among others.