Since its founding in 1987, American Art has been an indispensable source for scholars, educators, curators, museum-goers, collectors, and professors and students at colleges and universities worldwide. The journal critically engages material and conceptual conditions of art and provides a forum for the expanding field of American art history. It considers the role played by art in the ongoing transnational and transcultural formation of America as a contested geography, identity, and idea. Full-color plates and concise prose offer broad appeal.
Learn more about American Art's new professional development program, Toward Equity in Publishing.
Current Issue – Summer 2023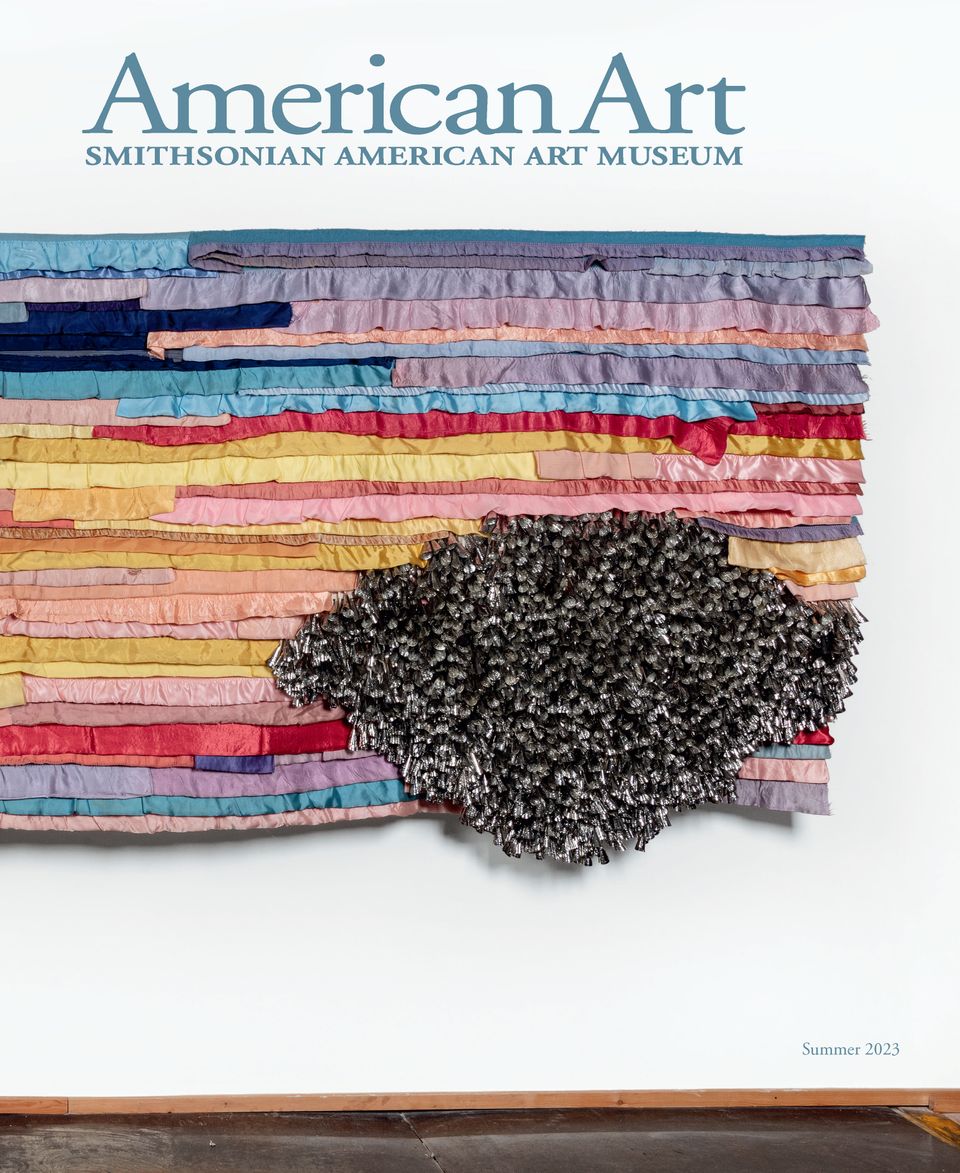 In the Summer 2023 issue of American Art:
Spectacles of performance and pain in José Clemente Orozco's prints
The privilege of sunlit airflow in utopian tenement paintings
An AmerRícan archive in Juan Sánchez's video collage
The collision of Hodinöhsö:ni' Sky World and Stieglitz's frontier skies
McKinley's presidential punch bowl and the glass workers who made it
A stamp-by-stamp tour of Donald Evans's imaginary world
American Art is committed to the principles of justice and equality expressed in the Statement from the Secretary of the Smithsonian from May 31, 2020.
Sami Siegelbaum is the recipient of the 19th Annual Patricia and Phillip Frost Essay Award for his article "Christopher D'Arcangelo Speculates: Transcending the Art-Labor Dialectic in Post-Fiscal-Crisis New York." Read it in the Spring 2022 issue of American Art.
The Summer 2019 issue of American Art is our current open-access issue: read it for free!
Subscribe to American Art
A one-year subscription for individuals costs $50, and provides full online access to all back issues of American Art. Members of Friends of the Smithsonian, Smithsonian National Associates, American Studies Association, and the College Art Association receive subscriptions at the discounted price of $40. The rate for students is $35. Higher rates apply for institutions.
For information on subscribing, purchasing single issues, or submitting articles to the journal, which is published for the museum by the University of Chicago Press, please visit http://www.journals.uchicago.edu/amart. This link also acts as a portal to the electronic edition of the journal.
heather ahtone, First Americans Museum
Kirsten Pai Buick, University of New Mexico
Mary Coffey, Dartmouth College
Anne Collins Goodyear, Bowdoin College Museum of Art
David J. Getsy, University of Virginia
Michael Hatt, University of Warwick
Chon A. Noriega, University of California, Los Angeles
Jolene Rickard, Cornell University
Cherise Smith, University of Texas at Austin
Shawn Michelle Smith, School of the Art Institute of Chicago