Since its founding in 1987, American Art has been an indispensable source for scholars, educators, curators, museum-goers, collectors, and professors and students at colleges and universities worldwide. The journal critically engages material and conceptual conditions of art and provides a forum for the expanding field of American art history. It considers the role played by art in the ongoing transnational and transcultural formation of America as a contested geography, identity, and idea. Full-color plates and concise prose offer broad appeal.
Learn more about American Art's new professional development program, Toward Equity in Publishing.
Current Issue - Fall 2022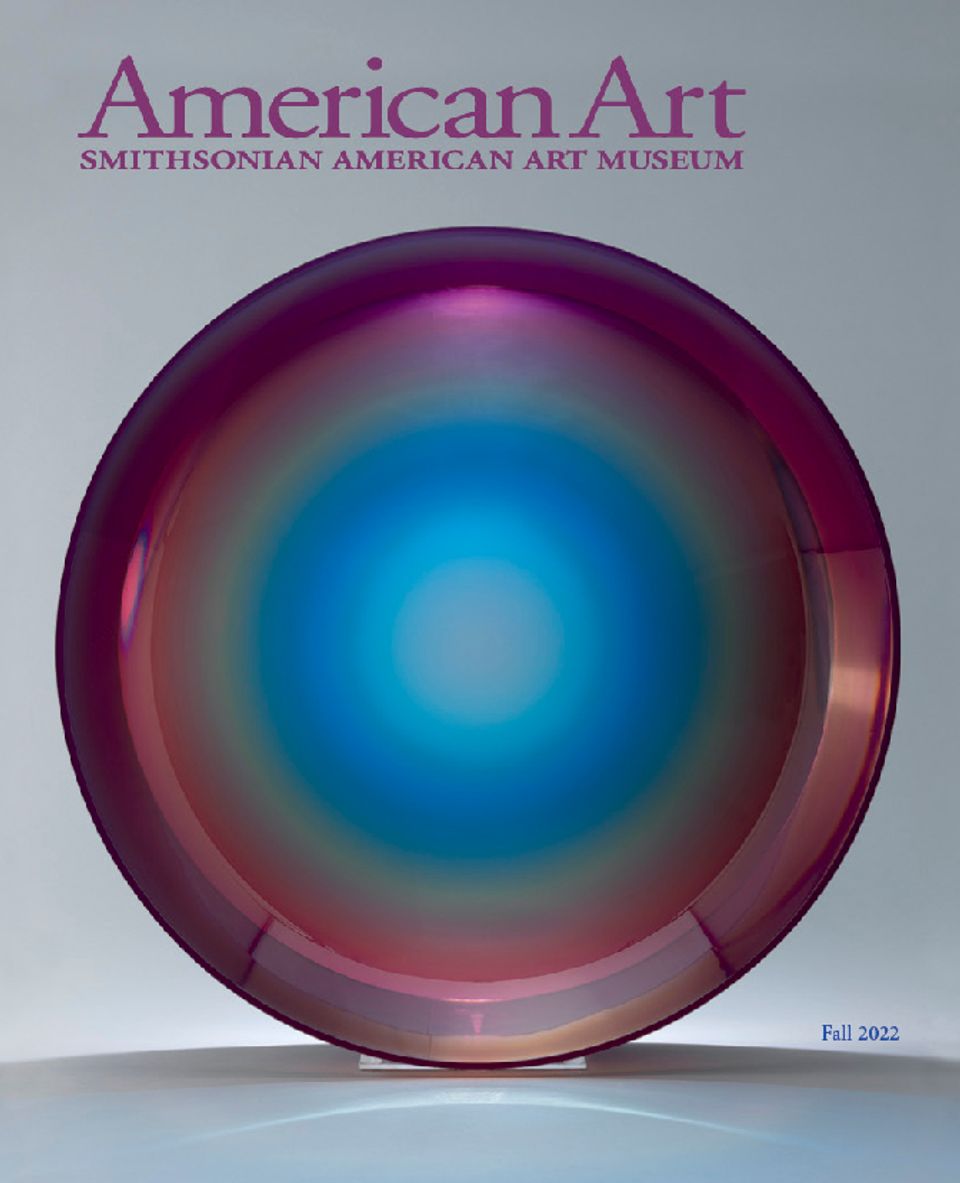 Subscribe to American Art
A one-year subscription for individuals costs $50, and provides full online access to all back issues of American Art. Members of Friends of the Smithsonian, Smithsonian National Associates, American Studies Association, and the College Art Association receive subscriptions at the discounted price of $40. The rate for students is $35. Higher rates apply for institutions.
For information on subscribing, purchasing single issues, or submitting articles to the journal, which is published for the museum by the University of Chicago Press, please visit http://www.journals.uchicago.edu/amart. This link also acts as a portal to the electronic edition of the journal.
American Art seeks Editorial Board Members
Deadline: February 1, 2023
American Art invites nominations and self-nominations for the journal's editorial board. We encourage applications from colleagues who will expand the board's expertise, invigorate critical and anti-colonial thinking about U.S.-American art, and implement concrete practices to increase diversity and equity in the field. We welcome applicants attentive to art's role within a variety of cultural/social contexts, especially regarding systems of oppression and strategies for self-sovereignty. Before applying, please review our full mission statement. Then, 1) fill out the application form here; and 2) send a cover letter and the applicant's CV to AmericanArtJournal@si.edu. If selected, the four-year term begins in October 2023.