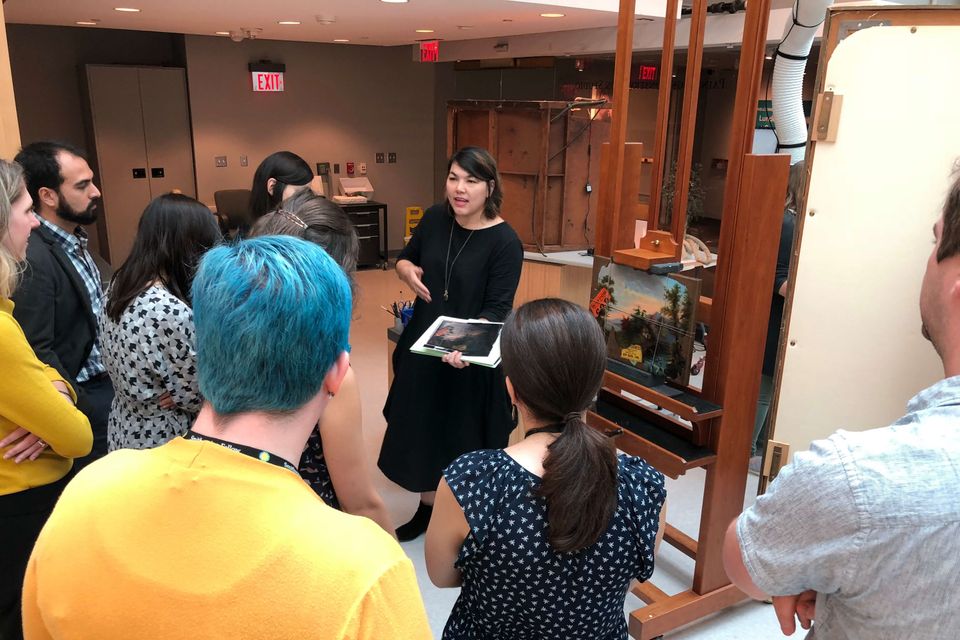 Join Our Community of Scholars
SAAM hosts a number of fellows each year through the Smithsonian Institution Fellowship Program (SIFP), and also awards its own named fellowships to candidates from this general pool. The deadline for applications is November 1st. Residencies are available at the graduate, doctoral, postdoctoral, and senior levels.
In this informative how-to video, SAAM Chair of Academic Programs, Amelia Goerlitz, introduces prospective fellows to SAAM's fellowship program and demystifies its application process.

SAAM Fellowships: Celebrating Fifty Years
For more than fifty years, the Smithsonian American Art Museum has fostered new scholarship through its preeminent fellowship program, the oldest and largest in the world for the study of American art.
SAAM has hosted fellows and visiting scholars from more than 230 institutions in 43 states and 26 foreign countries. The alumni directory is searchable by year, type, and affiliation.
See Where Our Scholars Are Now
SAAM fellows and visiting scholars go on to shape the global art world as museum directors, curators, professors, critics, artists, and conservators. Alumni of our program are active in 30 foreign countries, 40 US states, and the District of Columbia. Learn how SAAM's fellowship program impacted their scholarship and career paths.