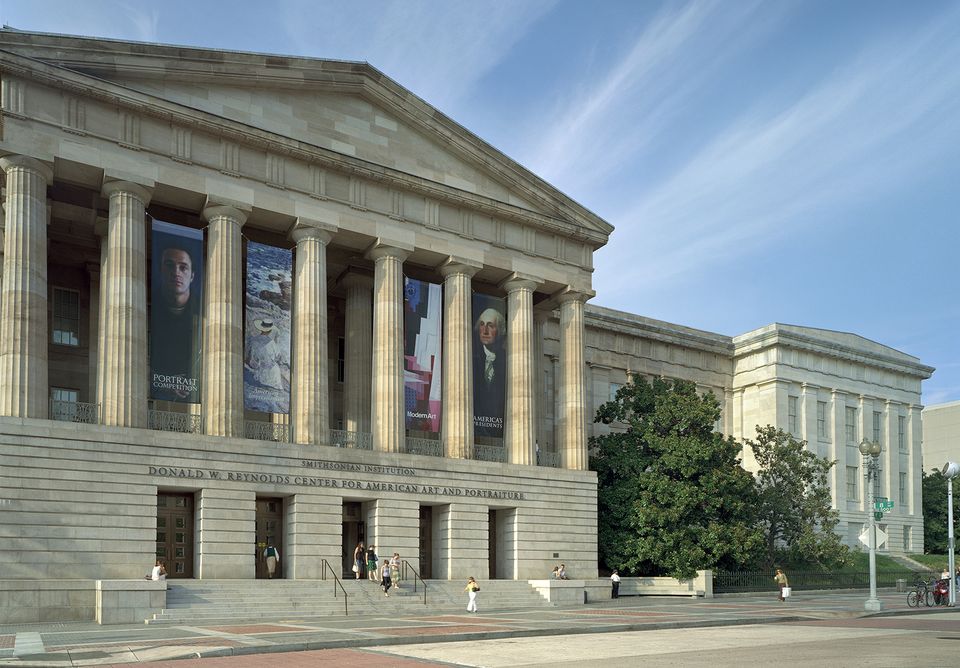 The Smithsonian American Art Museum is the flagship museum in the United States for American art and craft. It is home to one of the most significant and inclusive collections of American art in the world. Its artworks reveal key aspects of America's rich artistic and cultural history from the 18th century to today.
Request Press Images
Selected high-resolution images for publicity only are available through SAAM's Dropbox account.
Email AmericanArtPressOffice@si.edu with details about your request to receive the relevant link.
Exhibition Press Kits
Request exhibition press kits for the Smithsonian American Art Museum and the Renwick Gallery. Our kits include press releases, fact sheets, checklists of artworks included in the shows, wall text panels, and publicity images.
Photography and Filming Requests
Advance notice is required for all media requests. For commercial and documentary requests, please complete the Film Request Form located on the Smithsonian's Newsdesk. Note: all film crews and photographers require a staff escort while on the museum's premises.
Event Calendar
Talks, tours, performances, and more. View our schedule of events and public programs.
Current and Upcoming Exhibitions
Browse current and upcoming exhibitions at the Smithsonian American Art Museum and Renwick Gallery.
SAAM Stories
The latest stories and personal perspective about our work, programs, collections, and exhibitions.
Get Press-Only Updates From the Museum
Media Inquiries Only
SAAM's Public Affairs staff telework and are responding to email inquiries only.
Selected Staff Biographies
See the Staff Biographies page.