Artist
Augustus Saint-Gaudens
born Dublin, Ireland 1848-died Cornish, NH 1907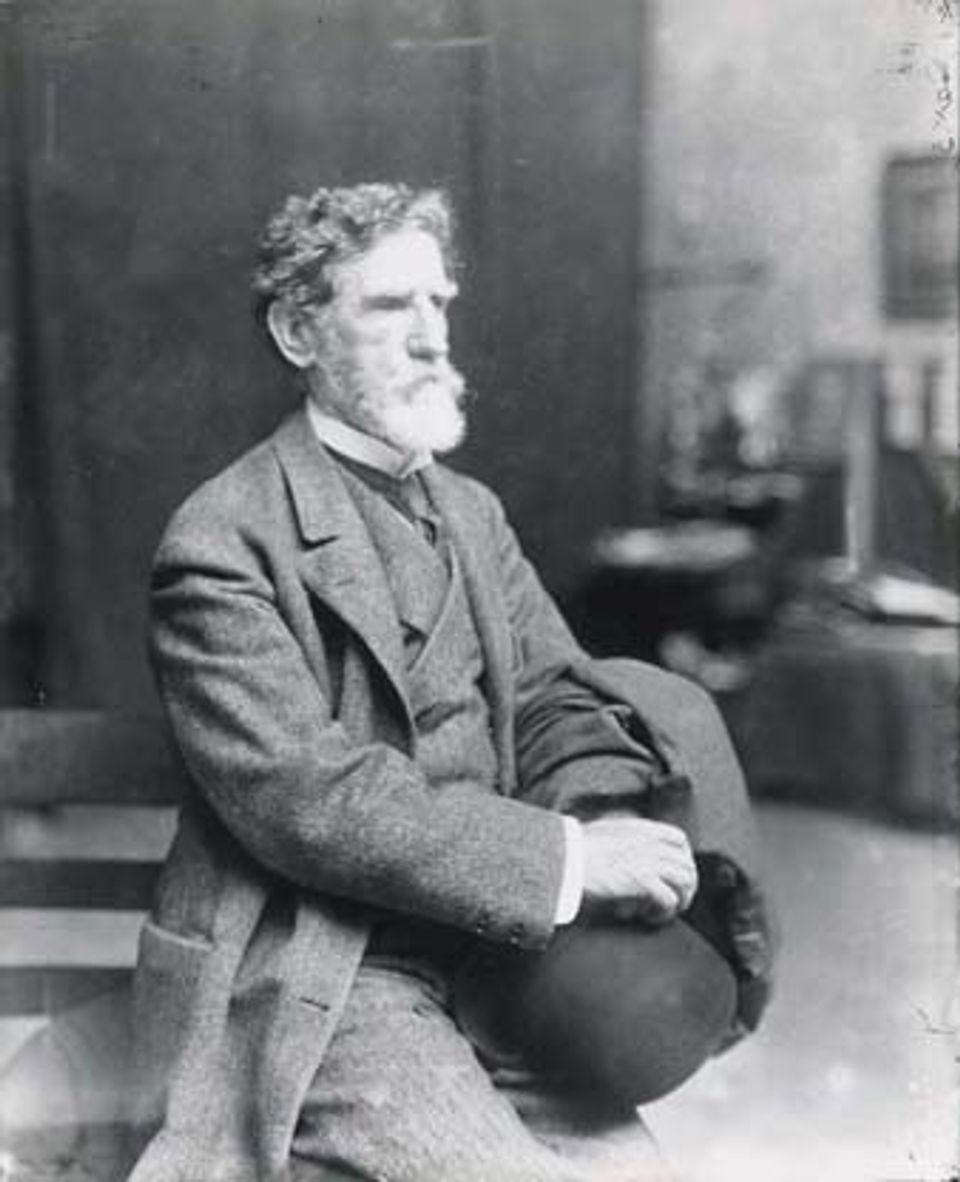 Born

Dublin, Ireland

Active in

New York, New York, United States
Paris, France
Rome, Italy
Biography
Sculptor who combined naturalism and monumentality in his works and was one of the best-known and influential sculptors of his day. Powerful in its restraint, his most distinctive piece, the Adams Memorial (1886–91), is a seated, draped, brooding figure. [SAAM 1970.11]
Joan Stahl American Artists in Photographic Portraits from the Peter A. Juley & Son Collection (Washington, D.C. and Mineola, New York: National Museum of American Art and Dover Publications, Inc., 1995)
Artist Biography
Saint-Gaudens's life story is the classic, but rarely realized, dream of the American immigrant. Born to an Irish shoemaker and his wife shortly before their relocation to New York in 1848, he began his artistic career as a cameo cutter. By 1867 the young Saint-Gaudens showed such promise that his father sent him to Paris to study with the academic sculptor François Jouffroy. From that date until the early 1880s, he moved back and forth between New York and Europe, supporting himself through portrait busts and cameos. During this period he also began to obtain commissions for public monuments.
In 1885, Saint Gaudens bought a farm in Cornish, New Hampshire, and settled permanently in the United States. His residence served as both home and studio, as well as one of the principal gathering places of the noted local art colony, which included the painters Thomas Wilmer Dewing and Abbott Handerson Thayer. During the summer months this select group of artists, musicians, and actors came to Cornish. seeking inspiration from the New Hampshire countryside and interaction with one another. The art produced by the self-described "choice spirits" of Cornish helped define New England as a landscape of history and myth for all equally select group of patrons.
William H. Truettner and Roger B. Stein, editors, with contributions by Dona Brown, Thomas Andrew Denenberg, Judith K. Maxwell, Stephen Nissenbaum, Bruce Robertson, Roger B. Stein, and William H. Truettner Picturing Old New England: Image and Memory (Washington, D.C.; New Haven, Conn; and London: National Museum of American Art with Yale University Press, 1999)
Luce Artist Biography
Augustus Saint-Gaudens moved with his family from Ireland to the United States when he was six months old. He had an intense creative energy that drove him to produce many drawings as a child and to attend night classes at Cooper Union while in his teens. He traveled to Europe when he was nineteen hoping to attend the École des Beaux-Arts, but was not accepted. He worked his way through Rome and Paris by cutting cameos and finding a few small commissions. He then returned to America, where a chance meeting with the young architect Stanford White turned into a key partnership that brought success to them both. White happened to be walking by Saint-Gaudens's studio while the artist was singing the andante from Beethoven's Fifth Symphony, one of the architect's favorite works. Saint-Gaudens received many significant commissions through his association with White, including his first major public work, a monument of Civil War hero David Farragut that stands in Madison Square Park, New York.