Artist
Cecilia Beaux
born Philadelphia, PA 1855-died Gloucester, MA 1942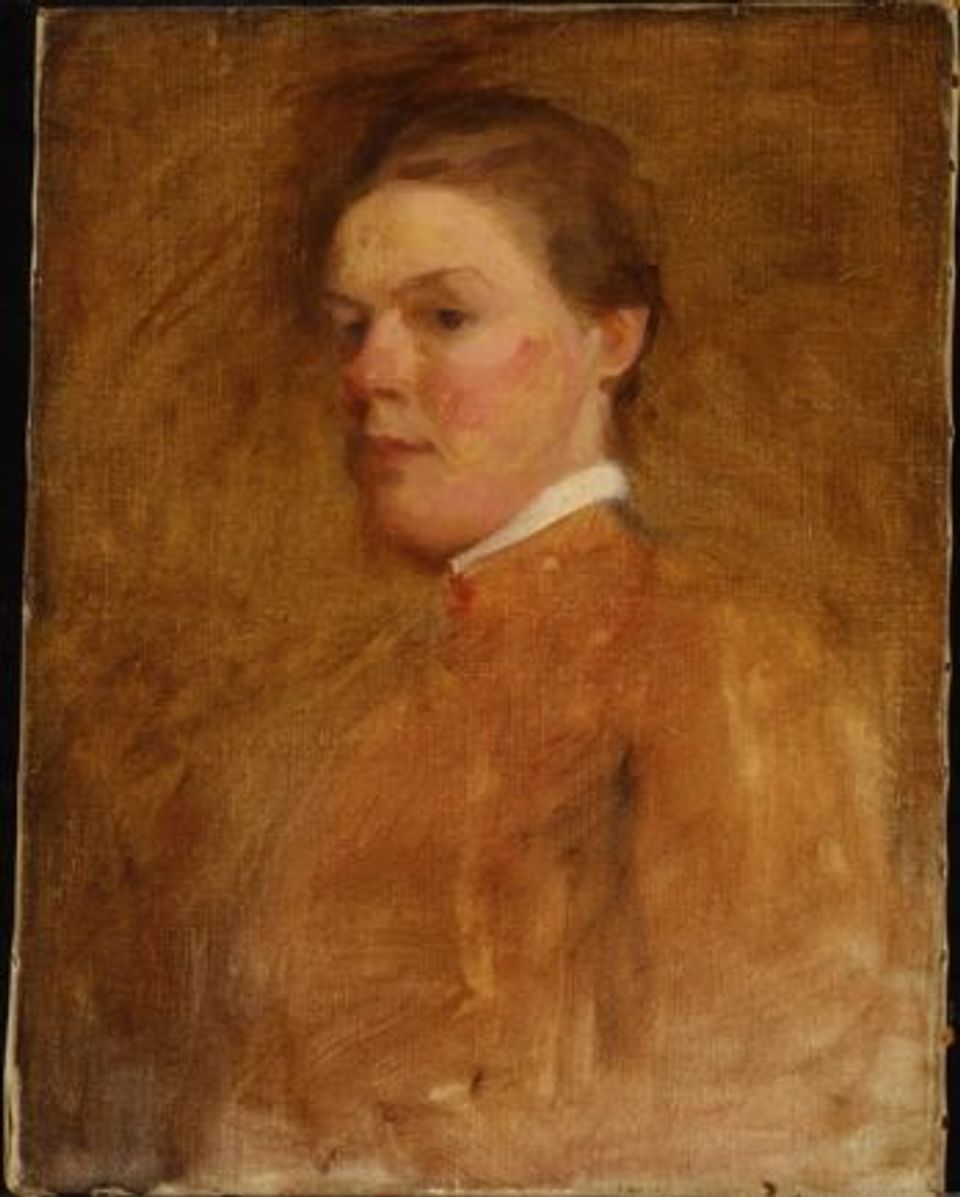 Active in

New York, New York, United States
Biography
Born Philadelphia, 1855. Before 1872, studied drawing with Dutch artist Adolf van der Whelen. 1875, fossil drawings on commission from U.S. Geological Survey. 1877–79, studied Pennsylvania Academy of the Fine Arts. First exhibited 1879. 1888, studied at Académie Julian, Paris. Worked in Concarneaux, Brittany; traveled in Italy. 1889, returned to Philadelphia. 1893, elected to Society of American Artists. 1895-1915, taught at the Pennsylvania Academy of the Fine Arts. 1896, France and England; exhibited at Champs-de-Mars, Paris. 1898, Gold Medal of Honor from Pennsylvania Academy. From 1899, a prominent portrait artist with many distinguished commissions and exhibitions. Virtually ceased painting after 1930. 1935, largest lifetime exhibition, American Academy of Arts and Letters. Died 7 September 1942, Gloucester, Mass.
William Kloss Treasures from the National Museum of American Art (Washington, D.C. and London: National Museum of American Art with the Smithsonian Institution Press, 1985)
Luce Artist Biography
Cecilia Beaux began as a commercial artist, making exacting sketches of fossils for a United States Geological Survey project and painting portraits on porcelain. Like many ambitious nineteenth-century artists, she honed her skills in Paris. Her diaries reveal that she struggled under the pressure of the Académie Julian, but Beaux never lost her ambition and determination. She wrote in a letter, "You know how I hate to fail . . . my grip is pretty hard as a rule." (Burns, "Under the Skin: Reconsidering Cecilia Beaux and John Singer Sargent," Pennsylvania Magazine of History and Biography, 2000) Critics were soon describing her work as "virile" and "strong," comparing her canvases to those of John Singer Sargent. (May, "Cecilia Beaux: Portrait of the Gilded Age," American Arts Quarterly, 1995) She was celebrated in Philadelphia and New York for her portraits of the East Coast elite, and her talents were recognized by the leading critics and institutions of her day. She was the first woman to secure a faculty position at the Pennsylvania Academy of the Fine Arts, and she received honorary degrees from the University of Pennsylvania and Yale.