Artist
Edgar Tolson
born Lee City, KY 1904-died Campton, KY 1984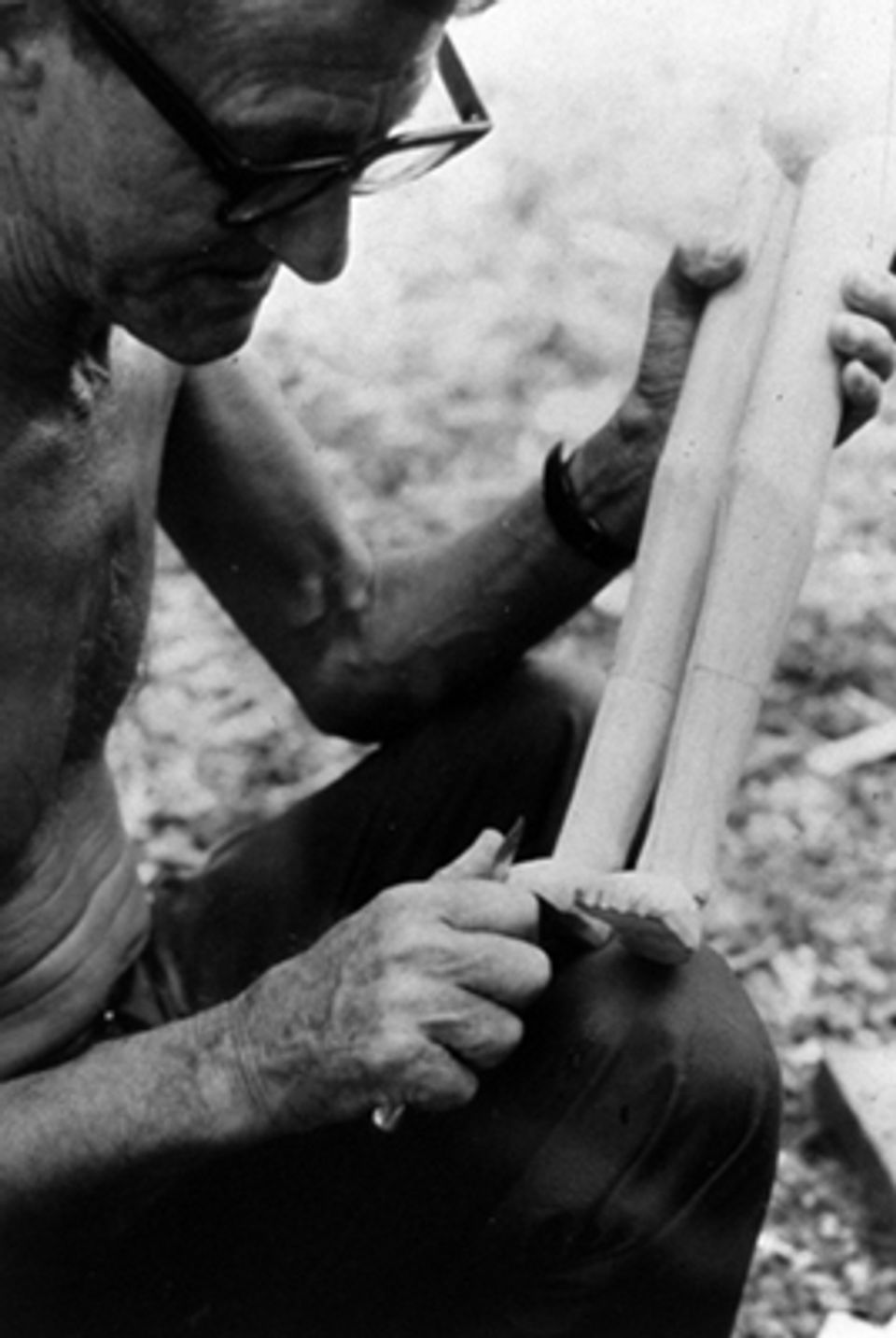 Biography
Once a Baptist preacher, Tolson abandoned the ministry when he realized that he could not live according to God's word. Tolson viewed the first four chapters of the Bible as representations of every human condition, of "all the stories possible—all through the Bible. That's from the beginning to the end, from Genesis to Revelations [sic]."
Tolson carved many representations of the Adam and Eve and Cain and Abel stories and claimed that "God made the first Adam and Eve and I made the second. But I lack a long shot of being God."
Appalachian VISTA workers and volunteers, who organized craft cooperatives in the mid 1960s first documented Tolson's carvings while conducting a survey of Appalachian craftsmen and craftswomen. Tolson demonstrated his carving skills at the Smithsonian's Festival of American Folklife in 1968 and has since become one of the most celebrated Appalachian wood carvers.
Lynda Roscoe Hartigan Made with Passion: The Hemphill Folk Art Collection in the National Museum of American Art (Washington, D.C. and London: National Museum of American Art with the Smithsonian Institution Press, 1990)
Luce Artist Biography
After suffering a stroke in his fifties, Edgar Tolson returned to his childhood hobby of whittling. Tolson lived his entire life in the mountains of Appalachia, raising eighteen children and working as a preacher, farmer, carpenter, cobbler, and chairmaker. He recalled that during his life he whittled his own teeth, survived two house fires, and blew up his own church during a Sunday prayer meeting.