Artist
Elizabeth Layton
born Wellsville, KS 1909-died 1993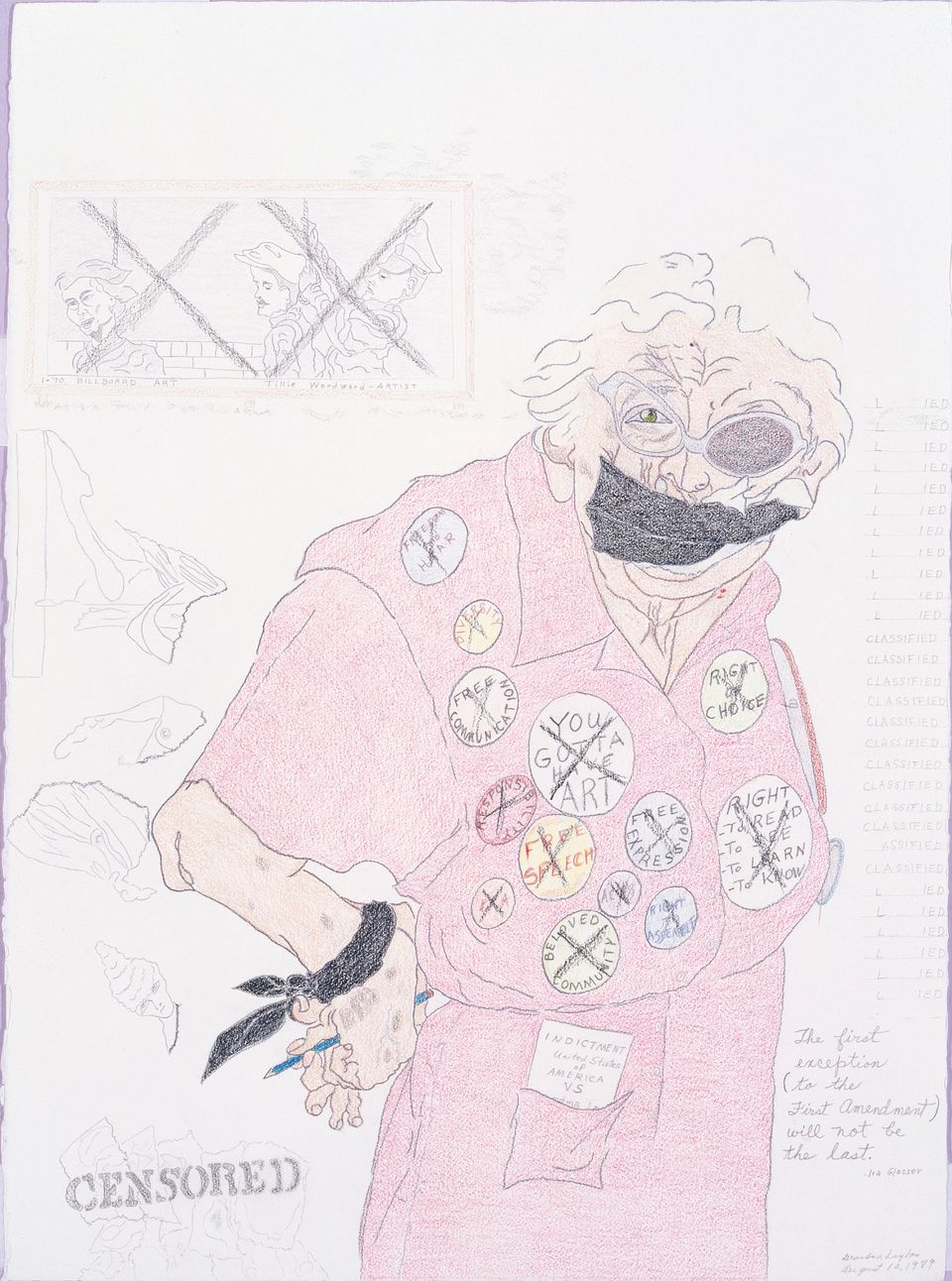 Born

Wellsville, Kansas, United States
Biography
Elizabeth Layton was born in 1909 in the small town of Wellsville, Kansas, whose population was 550. She did not begin drawing until 1977 when, at the age of sixty-eight, she took a drawing class at a local university. There she learned to use the technique of "blind" contour drawing, in which the artist looks at the paper only for points of reference, concentrating on the subject reflected in her mirror rather than the line being drawn on the paper.
Layton comes from a family of writers and journalists; her father was publisher of the Wellsville Globe, and after his death she became managing editor of the paper. The editorial content of many of her drawings reveals the influence of her journalistic background. Following a divorce, she raised five children, which perhaps explains her empathy for those who find themselves in situations beyond their control. Layton also suffered from bouts of depression for much of her life, which caused her to identify with those tormented by the pressures of modern society.
Layton's work dispels the myths and misconceptions of old age. She examined personally and unexpectedly painful subject matter that rejected the stereotypical image of a grandmother. Her drawings reveal the expectancy of the wide-eyed child, the young girl filled with vitality, the wife and lover, the nurturing parent, and a strong-willed and opinionated social activist. By the time of her death in 1993, Layton's work had won significant national recognition.
National Museum of American Art (CD-ROM) (New York and Washington D.C.: MacMillan Digital in cooperation with the National Museum of American Art, 1996)