Artist
Frank E. Cummings III
born Los Angeles, CA 1938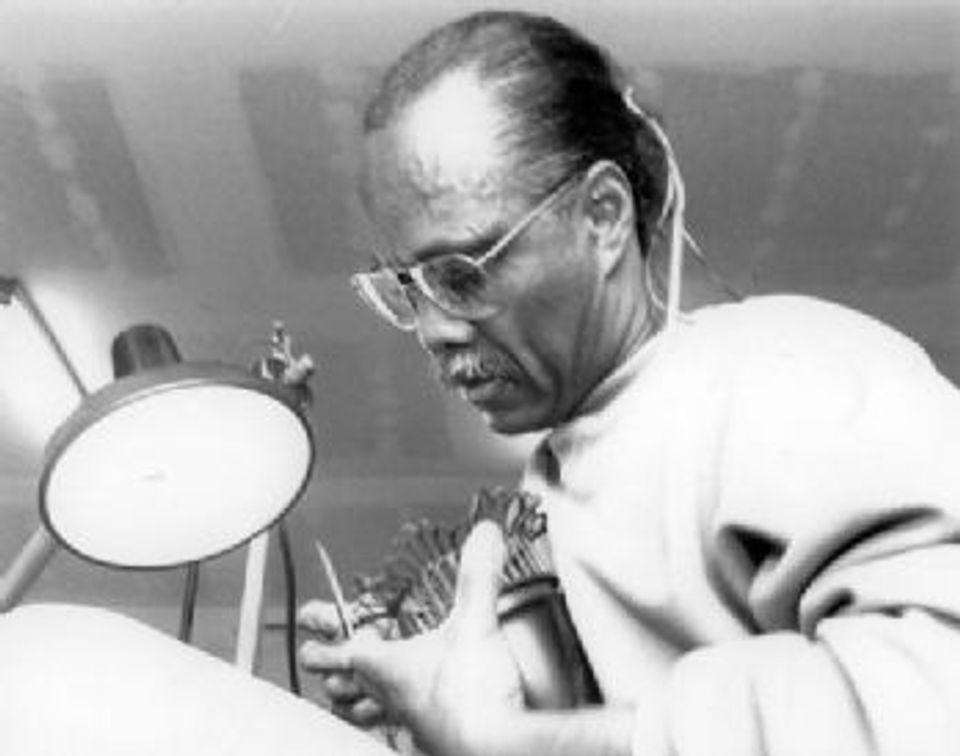 Active in

Long Beach, California, United States
Biography
Frank E. Cummings III is a Professor of Fine Arts at California State University, Fullerton, where he received his MA in 1971. He also served as Associate Dean of the School of the Arts at CSU from 1982 to 1993. He has been a consultant to the National Endowment for the Arts and for the State Department.
Cummings's one man exhibition traveled in 1981 throughout Africa, including stops in Ghana, Gabon, Madagascar, and Malawi. Cummings has also shown his work in Lagos, Nigeria. His work is feature in the show "Uncommon Beauty in Common Objects," a show of African-American craft artists which has travelled to the American Craft Museum in New York City, the Museum of African American Life and Culture in Dallas, and the Renwick Gallery, National Museum of American Art, [now the Smithsonian American Art Museum] in Washington, D.C..
White House Collection of American Crafts exhibition (Washington D.C.: National Museum of American Art, 1995)
Luce Artist Biography
Frank E. Cummings is a professor of fine arts at California State University whose elaborately turned and carved wood vessels have been shown throughout the United States and Africa. He feels strongly that his pieces should remain faithful to their materials and heightens the rich quality of exotic woods with fragile and precise decoration. His precious stones and ornate designs are often compared to the imperial commissions of Fabergé.