Artist
George Grey Barnard
born Bellefonte, PA 1863-died New York City 1938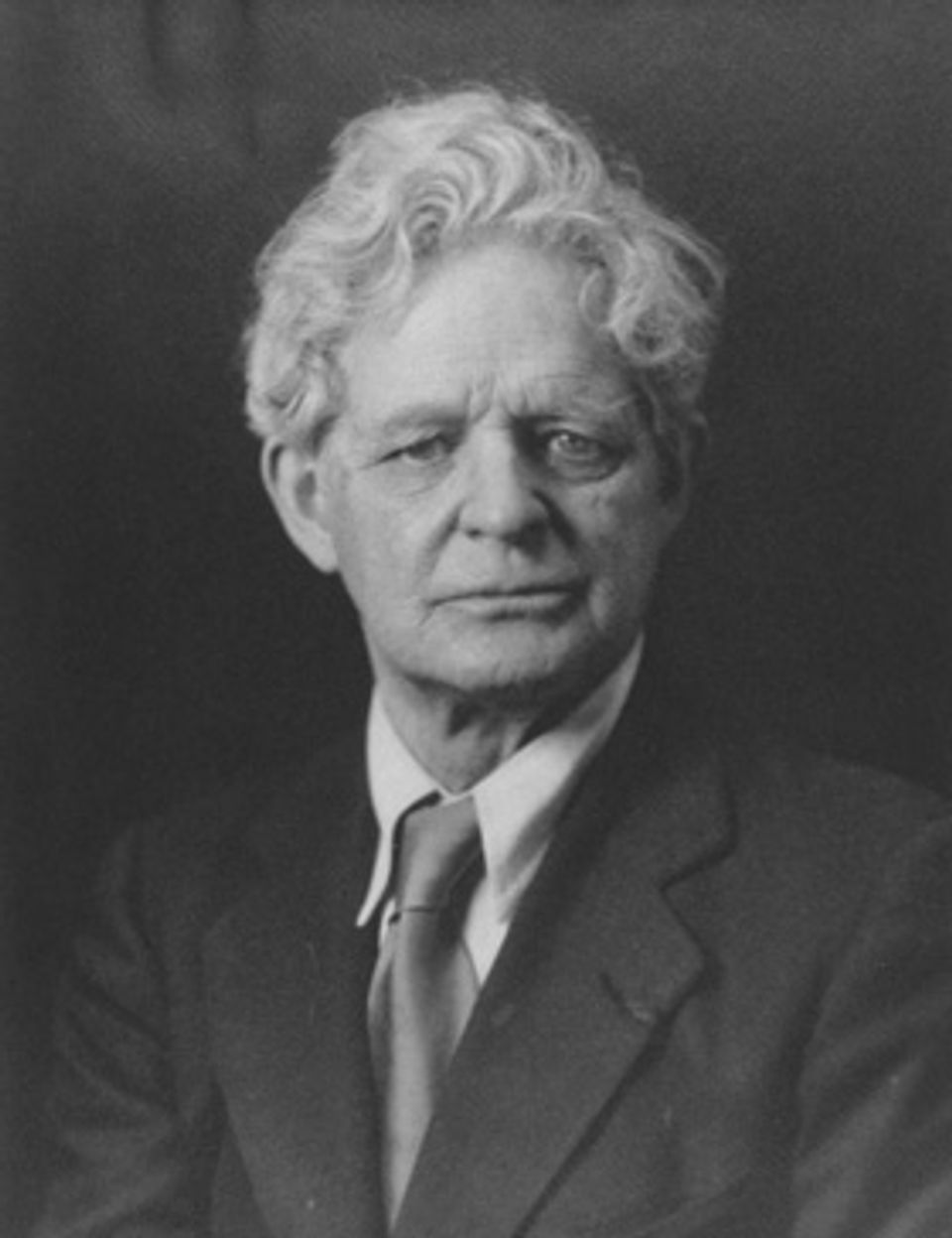 Also known as

George Gray Barnard
George G. Barnard

Active in

Chicago, Illinois, United States
Paris, France
Biography
One of the most original sculptors of his day, he gained prominence at the Paris Salon in 1894 with Struggle of the Two Natures. His vast collection of medieval sculpture eventually formed the core of the collection of the Cloisters in New York City.
Joan Stahl American Artists in Photographic Portraits from the Peter A. Juley & Son Collection (Washington, D.C. and Mineola, New York: National Museum of American Art and Dover Publications, Inc., 1995)
Artist Biography
Born in Bellefonte, Pennsylvania, George Grey Barnard began his art studies at the School of the Art Institute of Chicago in 1882. The following year he went to France, where he remainedfor more than ten years, studying at the École des Beaux Arts from 1884 to 1887. Barnard's work was stronglyinfluenced by that of the French master Auguste Rodin. Using the nude to signify themes such as love and the relationship between nature and humankind, Barnard worked primarily in stone. In 1894 his sculpture won acclaim at the salon of the Societé Nationale des Beaux-Arts in Paris. Soon afterward he returned to the United States and settled in New York City.
From 1900 to 1904 he taught at the Art Students League while continuing to exhibit his work internationally and to execute numerous commissions. In 1902 he was commissioned to create sculptures for the Pennsylvania State Capitol in Harrisburg—the largest such commission awarded to an American up to that time. The project, consisting of more than sixty figures representing the history of humankind, occupied Barnard for eight years and made him famous. Among his other commissions was a series of statues of Abraham Lincoln for several cities.
Barnard was also renowned for his collection of medieval art, which became the basis of the Cloisters at the Metropolitan Museum of Art. A second collection amassed by Barnard was soldby his estate to the Philadelphia Museum of Art. Barnard spent his last years working on an antiwar monument entitled Rainbow Arch, which was left uncompleted upon his death in New York City in 1938.
National Museum of American Art (CD-ROM) (New York and Washington D.C.: MacMillan Digital in cooperation with the National Museum of American Art, 1996)
Luce Artist Biography
George Grey Barnard's larger-than-life marble sculptures earned him the nickname of the "modern Michelangelo." He was born in rural Pennsylvania to a Presbyterian minister who moved the family from town to town in the Midwest. At age fifteen, Barnard became a taxidermist, which required him to build armatures and model forms. These skills, along with his love of classical art and his work as an engraver, led him to become an artist. He moved to Chicago to study at the Art Institute and on to Paris in 1883 to study at the École des Beaux-Arts. Against the advice of his teachers, including the famous sculptor Rodin, he moved back to America to get married. He stayed in the United States until his death, preserving his reputation as a leading sculptor with several important commissions, including a portrait of Abraham Lincoln.