Artist
George L. K. Morris
born New York City 1905-died Stockbridge, MA 1975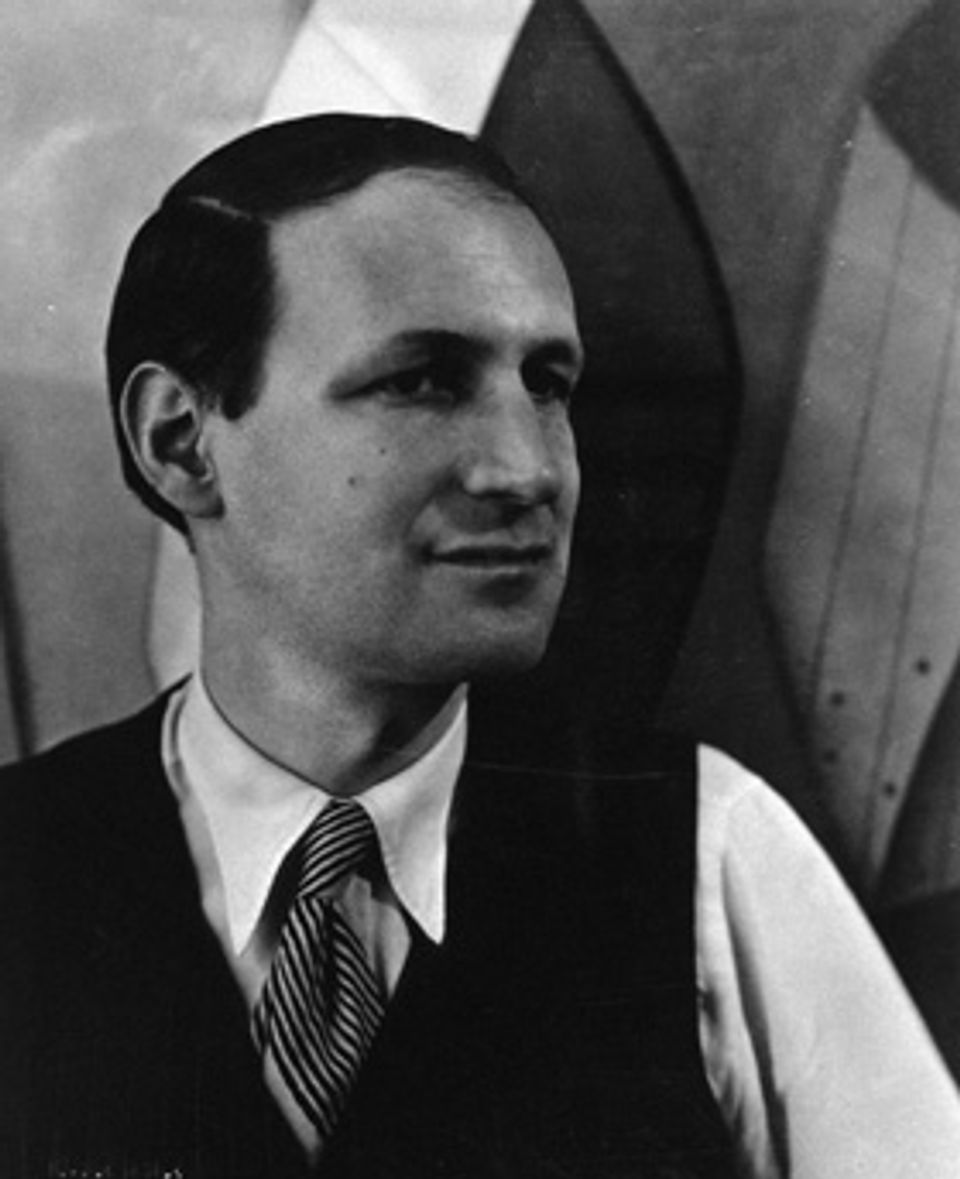 Also known as

George Lovett Kingsland Morris
Biography
A writer and editor as well as a painter and sculptor, George L. K. Morris used various publications as platforms foradvocating abstract art during the 1930s and 1940s. He believed that abstraction offered limitless possibilities for the twentieth century and set about to interpret new forms and ideas in historical terms so they would have special meaning for an American audience. "There is nothing new," he maintained in a 1937 article, "about the quality that we have come to call abstract. . . . In great works of the past there has always been a dual achievement—the plastic, or structural, on the one hand, and the literary (or subject) on the other." When "the veil of subject-matter had been pierced and discarded," he continued, "the works of all periods began to speak through a universal abstract tongue."(1)
Morris came to his understanding of modern movements firsthand. His frequent trips to Europe and close association with leading Parisian painters and sculptors gave him special authority when arguing the historical basis of their art.
Often described as a " Park Avenue Cubist," Morris came from a privileged background. He attended Groton and graduated from Yale in 1928, where he studied art and literature and edited the Yale Literary Magazine. He spent the fall semesters of 1928 and 1929 at the Art Students League; in the spring of 1929 he went to Paris with Albert Gallatin and stayed after Gallatin's departure to take Léger's and Ozenfant's classes at the Académie Moderne. In Paris he became a confirmed abstractionist; in his work illusionistic space in figurative paintings yielded to uptilted planes and increasingly to a Cubist fracturing of the picture plane.
On his return to New York, Morris founded a short-lived cultural and literary magazine called The Miscellany, for which he wrote intelligent and informed art criticism. He continued to travel frequently, often accompanying Gallatin to Paris to buy work for the Gallery of Living Art. He became friendly with Jean Hélion, who provided introductions to Braque, Picasso, and Brancusi, and he wrote catalogue notes to accompany Hélion's essayfor the catalogue of the Gallery of Living Art. In 1937 he joined forces with Gallatin, Sophie Taeuber-Arp, and Cesar Domela, to publish an art magazine called Plastique. There, and in the pages of Partisan Review—where he served as an editor between 1937 and 1943—Morris spoke of the cyclical nature of art history and placed contemporary art squarely within a framework of historical evolution. He wrote that during the nineteenth century, when art appealed to a growing middle class insufficiently sophisticated to understand its plastic qualities, it became stuck "in the mire of realism." With Cézanne and Seurat, who analyzed objects as shapes in space, the modern era began. The time is ripe, Morris continued, "for a complete beginning. The bare expressiveness of shape and position of shape must be pondered anew; the weight of color (and) the direction of line and angle can be restudied until the roots of primary tactile reaction shall be perceived again." Contemporary artists, he maintained, "must strip art inward to those very bones from which all cultures take their life."(2)
During World War II, Morris worked as a draftsman for a naval architect's firm. After 1947, he devoted his time almost exclusively to painting and sculpture, although he continued to write occasionally. A founding member of the American Abstract Artists, in the late 1940s he also served as the group's president, arranging exhibitions in Europe and Japan as well as in the United States. He continued to be active with the group during the 1950s and 1960s.
In Morris's own art, Léger served as an early model. Although his work never physically resembled that of his teacher, like Léger, Morris sought a synthesis of Cubist structure and primitive form. In Morris's work this was reflected in the incorporation of American Indian imagery. During the mid 1930s, he argued for the concrete, and in his paintings juxtaposed hard-edged circular and angular forms in completely nonobjective compositions related to Hélion's work of the same time. In the early 1940s, he began to reincorporate figurative imagery in his art. In his Posthumous Portrait of 1944, Morris experimented with such non-art materials as tile and linoleum embedded in painted plaster compositions.
Although Morris exhibited with some frequency during the 1930s and 1940s, his paintings and sculpture received greatest recognition after the war. He remained steadfast in his devotion to his variant form of Cubism, even though many of his friends and colleagues turned to more expressionist styles in the postwar years.
1. George L. K. Morris, "On the Abstract Tradition," Plastique no.1 (Spring 1937, reprint, New York: Arno Press, 1969).
2. On the Abstract Tradition, and "The Quest for an Abstract Tradition," American Abstract Artists: Three Yearbooks (1938, 1939, 1946) (reprint, New York: Arno Press, 1969), p.14.
Virginia M. Mecklenburg The Patricia and Phillip Frost Collection: American Abstraction 1930–1945 (Washington, D.C.: Smithsonian Institution Press for the National Museum of American Art, 1989)
Luce Artist Biography
George L. K. Morris studied art and literature at Yale and pursued a career as both an artist and a writer. He traveled to Paris in 1929, studied with modernist painter Fernand Léger and collaborated on the art magazine Plastique. After his return to New York, he wrote for the Partisan Review, which often published strong Marxist views as well as contemporary art criticism. In 1936 he cofounded the American Abstract Artists group and was president for more than a decade, organizing exhibitions of modern art around the world. He became the group's spokesman, arguing that abstract art offered the most genuine experience of modern life to the viewer.