Artist
Hugo Robus
born Cleveland, OH 1885-died New York City 1964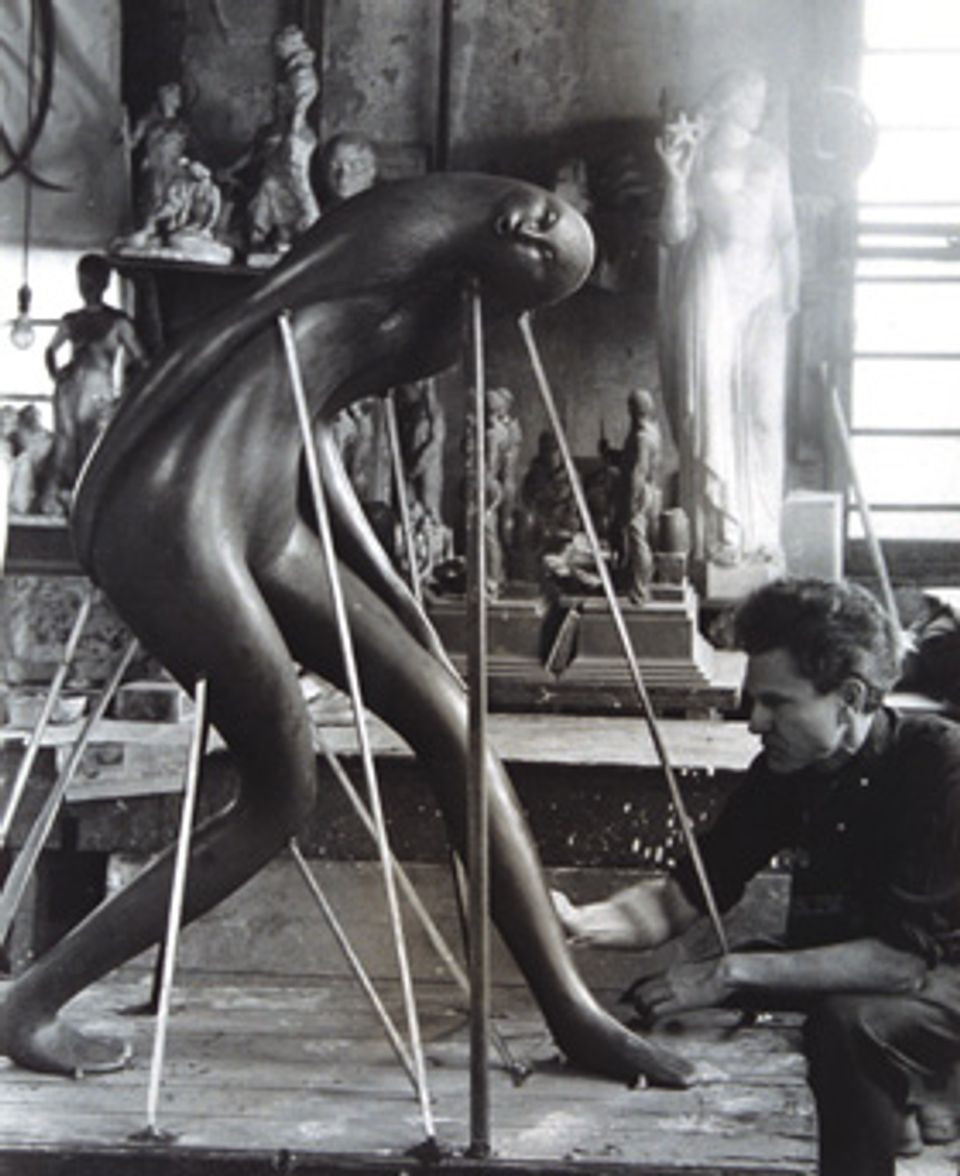 Biography
Born in Ohio, later studied in New York City and Paris. Primarily a Cubist painter until 1920, he became a sculptor whose lyrical, expressive style reflected his interest in "pure form," especially in the human body.
Charles Sullivan, ed American Beauties: Women in Art and Literature (New York: Henry N. Abrams, Inc., in association with National Museum of American Art, 1993)
Artist Biography
After four years at the Cleveland School of Art Robus went to New York City in the fall of 1907 to study painting at the National Academy of Design. In 1912 he left for France where he worked with noted sculptor Emile Antoine Bourdelle at the Academie de la Grande Chaumiere. On his return to New York, however, Robus again painted, experimenting with the bright prismatic colors and fragmented space characteristic of Italian Futurism. In 1920 Robus gave up painting for sculpture, although his first solo show of three-dimensional work did not occur until 1949, when Robus was sixty-four. In his sculpture Robus explored simple themes—a woman washing her hair, a girl reading, a mother with her child. Except for a brief period during the 1940s, when he was concerned with tactile surface effects, Robus created stylized figures with highly polished surfaces and sinuous contour lines that adroitly balance positive and negative space.
Virginia M. Mecklenburg Modern American Realism: The Sara Roby Foundation Collection (Washington, D.C.: Smithsonian Institution Press for the National Museum of American Art, 1987)
Luce Artist Biography
Hugo Robus studied at the National Academy of Design in New York, where he described his experiments in painting as "daubing away; spoiling canvas and trying to gain knowledge." He worked in a jeweler's shop, then spent several years in France, painting landscapes and studying sculpture at the Académie de la Grande Chaumière. Robus returned to America in 1914 and established a studio in New York. He experimented with modern painting styles such as futurism and created brightly colored, semiabstract images of figures and landscapes. When he was thirty-five, however, he turned his attention completely to sculpture and spent the rest of his life modeling images in clay to be cast in plaster and bronze. (Tarbell, Hugo Robus, 1885-1964, 1980)