Artist
Irving R. Wiles
born Utica, NY 1861-died Peconic, NY 1948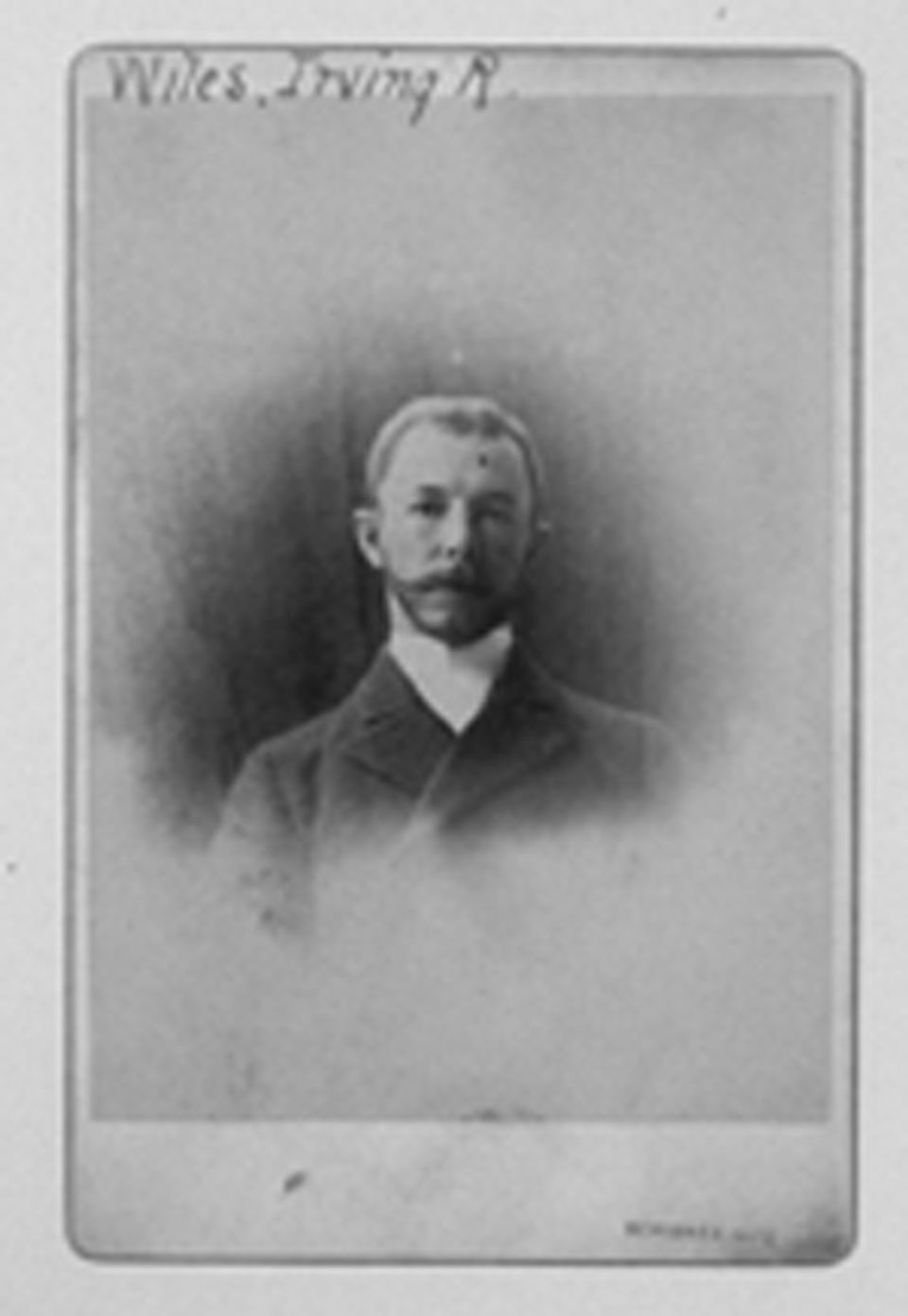 Biography
In his heyday—the first quarter of the twentieth century—Irving Wiles was one of the most successful portrait painters in the United States. Born in Utica, New York, he first studied with his father, Lemuel Maynard Wiles, who enjoyed a modest success as a landscape painter. Wiles then attended the Art Students League in New York City, where his teacher was William Merritt Chase. During a sojourn in Paris, Wiles then studied at the Académie Julian and also with the portrait painter Carolus-Duran (who was John Singer Sargent's teacher).
Returning to New York in 1884, Wiles maintained a studio and also taught painting at the Art Students League and the Chase School, in addition to drawing illustrations for magazines such as Harper's and Scribner's. He catapulted to art stardom in 1902 when his portrait of the famous actress Julia Marlowe was exhibited at the National Academy of Design. Lauded for his dazzling brushwork and ability to capture the likeness of the subject, Wiles became the artist of choice for a socially prominent clientele, as well as important businessmen and political figures. Among his sitters were William Jennings Bryan and Theodore Roosevelt.
In 1915 Wiles was awarded a gold medal at the Panama Pacific Exposition. He continued to exhibit and win awards for his work during the next several decades, but by the time of his death in 1948 his style of painting and the elegant subjects he portrayed had been supplanted by a radically different American art.
National Museum of American Art (CD-ROM) (New York and Washington D.C.: MacMillan Digital in cooperation with the National Museum of American Art, 1996)
Luce Artist Biography
Irving Wiles spent many childhood hours in his father's art studio in upstate New York, and this early experience inspired him to take classes at the Art Students League. One of his teachers was the painter William Merritt Chase, who encouraged the young artist to animate his work with visible brushstrokes. Wiles studied in Paris with the portraitist Carolus-Duran, then worked in New York, creating illustrations for Scribner's and Century magazines and advertisements for Ivory Soap. He later remembered that he got into illustration "by accident" and stayed in the profession because "it means bread and butter" (Reynolds, Irving R. Wiles, 1988). But his portraits of prominent Americans ultimately made his career. The New York Tribune noted that Wiles captured his sitters' characters, and that his paintings rested on "solid workmanship." (Reynolds, "A Last Hurrah: Portraits by Wiles," American Heritage, September/October 1988)