Artist
James Peale
born Chestertown, MD 1749-died Philadelphia, PA 1831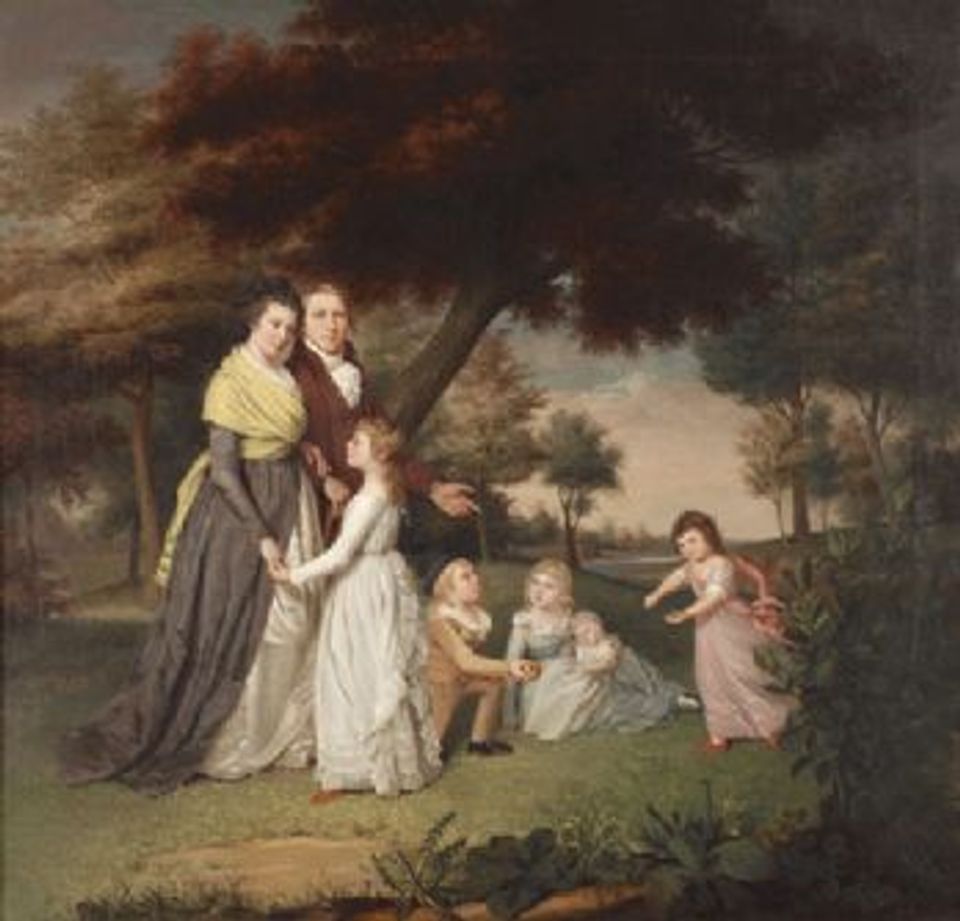 Born

Chestertown, Maryland, United States
Biography
Born in Chestertown, Maryland, James Peale worked in the saddlery of his older brother, Charles Willson Peale, in Annapolis, Maryland, and subsequently was apprenticed as a carpenter. When Charles returned from England in 1769 as a trained artist, James served as his studio assistant. By the spring of 1771 Charles had given him instruction in painting from life.
James served in the Continental Army during the American Revolution and then settled in Philadelphia. Always somewhat in the shadow of his dynamic older brother, James Peale nonetheless became an accomplished painter of miniature portraits. When his eyesight began to fail, he gave up painting miniatures about 1810 and turned to larger portraits and still lifes, as well as landscapes in later years.
National Museum of American Art (CD-ROM) (New York and Washington D.C.: MacMillan Digital in cooperation with the National Museum of American Art, 1996)
Luce Artist Biography
James Peale was the younger brother of Charles Willson Peale, a significant portrait artist and museum founder, and received his earliest instruction from him. Like his brother, James served in the Continental army, settling in Philadelphia in 1779. He specialized in miniature painting until his eyesight began to fail in 1818, and up until that point was considered one of the finest miniaturists in the country. He also painted many full-scale portraits, still lifes, and landscapes. Of his seven children, five took up painting: Anna Claypoole, James, Margaretta Angelica, Maria, and Sarah Miriam Peale.