Artist
John White Alexander
born Allegheny, PA 1856-died New York City 1915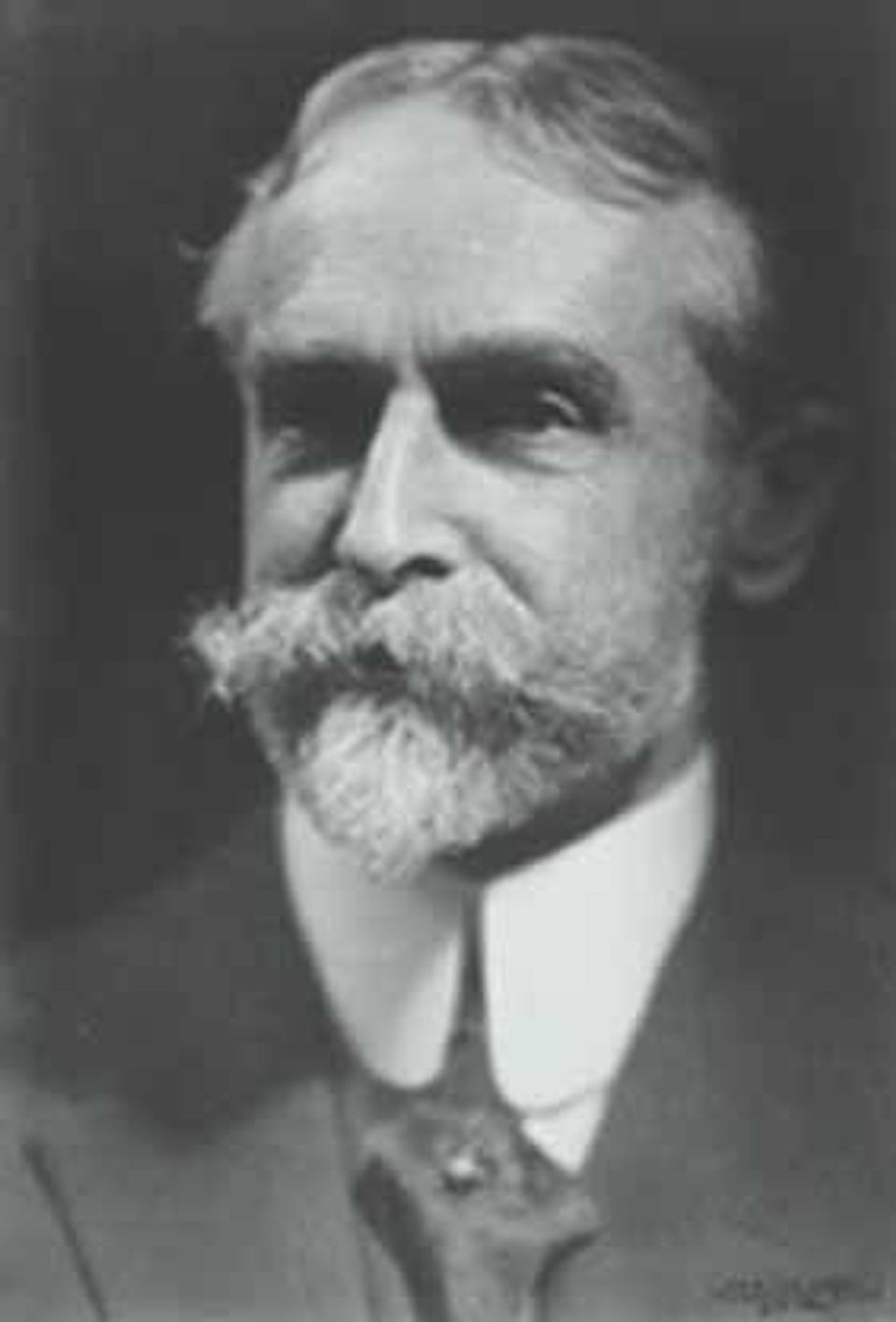 Biography
John White Alexander moved to New York at the age of eighteen and began working as an office boy at Harper's Weekly, where he was promoted to illustrator in 1875. Two years later he enrolled at the Royal Academy in Munich, and from 1879 to 1881, he traveled and studied with Frank Duveneck in Italy. Upon returning to New York, he resumed work as an illustrator and also painted portraits. From 1881 to 1889, Alexander was an instructor of drawing at Princeton University. During this period he also traveled to North Africa, England, and many other countries. In 1890 he moved to Paris, where he exhibited with the Société Nationale des Beaux-Arts and was later elected a member. In 1895 he was commissioned to paint a mural for the Library of Congress in Washington, D.C. , and in 1905 he received a commission for a mural at the Carnegie Institute. Alexander was a member of many art associations and won numerous awards for his work, including the Lippincott Prize at the Pennsylvania Academy of the Fine Arts in 1899, the Gold Medal of Honor at the Paris Exposition Universelle in 1900, and the Medal of the First Class at the Carnegie Institute International Exhibition in 1911.
Joann Moser Singular Impressions: The Monotype in America (Washington, D.C. and London: Smithsonian Institution Press for the National Museum of American Art, 1997)
Artist Biography
John White Alexander, a native of Allegheny City, Pennsylvania, worked as an illustrator in Harper and Brothers in his youth, just as Winslow Homer had done a decade before. In 1877, White joined the 'Duveneck boys' in Munich, where training, much influenced by Hals, Velázquez and Courbet, was freer and looser than that of Paris or Dusseldorf. The work of the Munich artists was often richly brushed in a predominantly dark palette, and although the vogue was brief and was supplanted by the Barbizon and Paris schools, it produced a number of talented Americans, notably Frank Duveneck, William Merritt Chase, John White Alexander, and, John Twachtman.
In 1891, Alexander moved to Paris and over the next ten years gained prominence as an exponent of the current Art Noveau trend. However this was only one of several influences that converged on him and other artists during these years. In the 1890s proponents of the so-called Aesthetic Movement decried the Ruskinian conviction that art must perform a moral and didactic function and instead asserted that art was autonomous and self-referential. Free of literary, narrative conventions, artists could favor mood over story and assert the formal, evocative properties of color and line for their own sake.
This new freedom encouraged a shift in subject matter toward the representation of objects and figures that were simply beautiful in themselves. The culture of the 1890s, gritty and ugly as it appeared, produced such subject matter in abundance. The century's end had witnessed the explosive growth of commerce, industry, and urban concentration, contributing to the creation of great fortunes in few hands; it also contributed to a radical adjustment in the social roles of women of the upper and middle classes. Deprived of the centrally productive role they had previously performed in a rural society, women were now relegated to a decorative role, serving as beautiful symbols of male wealth and status. As such they were bountifully represented by artists, and their images were eagerly acquired by patrons. It is noteworthy that in the current exhibition of fifty-two paintings there are twenty-four representations of women, almost exclusively upper class, and only one male self-portrait.
Alexander's many depictions of beautiful women were also colored by his susceptibility to the prevailing Art Nouveau, an elaborately decorative style that emphasizes the use of sinuous and sensuous contours. This movement was popularized by the drawings of Aubrey Beardsley, the dramatic posters of Alphonse Mucha, and the stained glass of Louis Comfort Tiffany. Alexander's work was also touched by the prevailing vogue for symbolism, the visual evocation of an idea, of an emotion through the association of analogous qualities.
Emery Battis Artist Biographies for the exhibition American Impressionism: Treasures from the Smithsonian American Art Museum (Washington, D.C.: Smithsonian American Art Museum, 2000)