Artist
Marsden Hartley
born Lewiston, ME 1877-died Ellsworth, ME 1943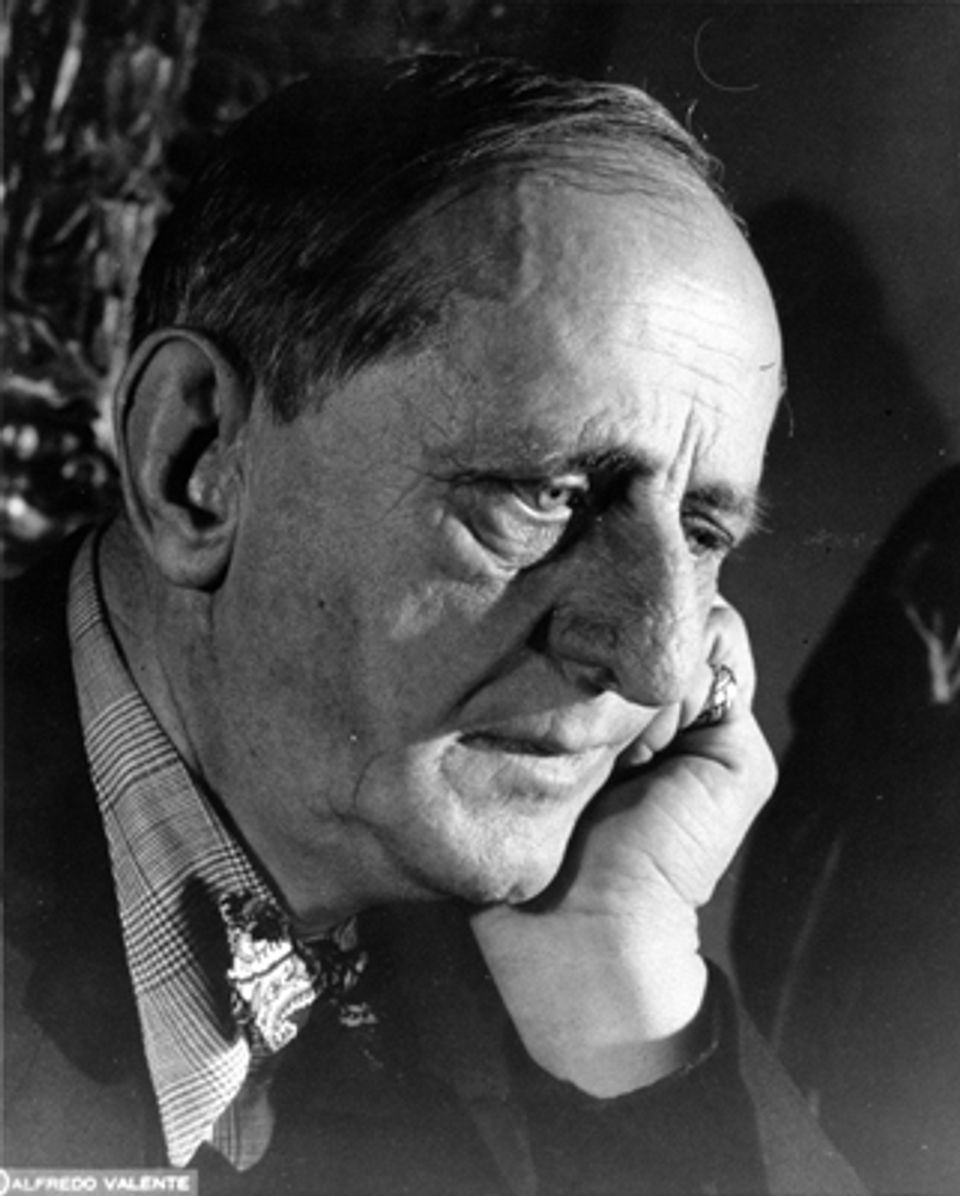 Biography
Painter, printmaker. Born in Lewiston, Maine, Hartley followed his family to Cleveland, Ohio, where he won a scholarship to the Cleveland School of Art. In 1899 he moved to New York, studying first under William Merritt Chase and F. Luis Mora and the next year at the National Academy of Design. With financial assistance from Alfred Stieglitz, Hartley went to Europe in 1912, spending much of his time in Germany, where he met Wassily Kandinsky, Franz Marc, and other members of the Blaue Reiter group.
On the advice of Charles L. Daniel, a gallery owner who had earlier sponsored Paul Burlin's stay in New Mexico, Hartley visited Taos and Santa Fe in 1918 and 1919. He was attracted by the landscape, which he thought "magnificent" and "austere," by the primitive simplicity of local santos, and by Indian dances, which he proclaimed the one truly indigenous art form in America.
In the early 1920s, while living in Berlin, Hartley recalled the New Mexican landscape in a series of paintings far more turbulent and brooding than any he had done on location. The next decade he divided his time between Europe and America, but his last years were spent mostly in his native Maine, painting the rugged coastline and "archaic portraits" of local fishermen.
References
American Federation of Arts. Marsden Hartley. New York: American Federation of Arts, 1960.
Haskell. Marsden Hartley.
Udall. Modernist Painting in New Mexico, pp. 29-52.
Charles Eldredge, Julie Schimmel, and William H. Truettner Art in New Mexico, 1900–1945: Paths to Taos and Santa Fe (Washington, DC: National Museum of American Art, Smithsonian Institution, 1986)
Artist Biography
Born in Lewiston, Maine, Hartley embarked on a lifelong search for family after his own dissolved in his youth with the early death of his mother and his father's remarriage. When Hartley was twelve years old, his father and stepmother left the boy with his older sister for four years. He was an introspective and isolated child, and these traits, in addition to his homosexuality, were a source of tension all his life.
Hartley's attachment to the landscape of Maine was an important element of his painting career. Simultaneously attracted and depressed by the scenery, he returned every summer during the years he studied in New York (first with William Merritt Chase and then at the less expensive National Academy of Design) and lived there with his father and stepmother during his twenties and thirties. Hartley's early pictures, aggressively brushed impressionist landscapes painted in North Lovell, reveal his efforts of find his own style.
His first critical success came with an exhibition at Alfred Stieglitz's 291 Gallery in New York in 1909. Subsequent years were spent painting in Europe, New York, New Mexico, New Hampshire, Mexico, Bermuda, and Nova Scotia. At the end of his career, Hartley returned to Maine, whose wild landscape he considered unique and whose people, he believed, "practiced values of directness and trust." His later Maine paintings were to some dregree a means of resolving his artistic and personal struggles. He invested the landscape, particularly Mount Katahdin and the shore, with a spiritual significance informed by his belief in the transcendentalism of Whitman and Emerson. He experienced a degree of success in the early 1940s, when several museums acquired his work.
William H. Truettner and Roger B. Stein, editors, with contributions by Dona Brown, Thomas Andrew Denenberg, Judith K. Maxwell, Stephen Nissenbaum, Bruce Robertson, Roger B. Stein, and William H. Truettner Picturing Old New England: Image and Memory (Washington, D.C.; New Haven, Conn; and London: National Museum of American Art with Yale University Press, 1999)
Luce Artist Biography
Marsden Hartley grew up in a small mill town in Maine. His mother died when he was eight, and a few years later his father remarried and left him in the care of his sister. From an early age, Hartley was restless and left school to work a variety of odd jobs. He studied art in Cleveland and New York, then traveled back and forth between Europe and America. He struggled to achieve success in America and on his fifty-eighth birthday burned many of his paintings and drawings because he could not afford to store them. Hartley was inspired by the scenery and culture of the different countries he lived in, and his work changed direction several times. He often responded to praise for his exhibitions by exclaiming, "Oh, but just wait and see what I will paint next year!" (Wheeler, "Death Takes Hartley," Museum of Modern Art, 1944; Kornhauser, Marsden Hartley, 2002)