Artist
Mary Cassatt
born Allegheny City, PA 1844-died Mesnil-Theribus, France 1926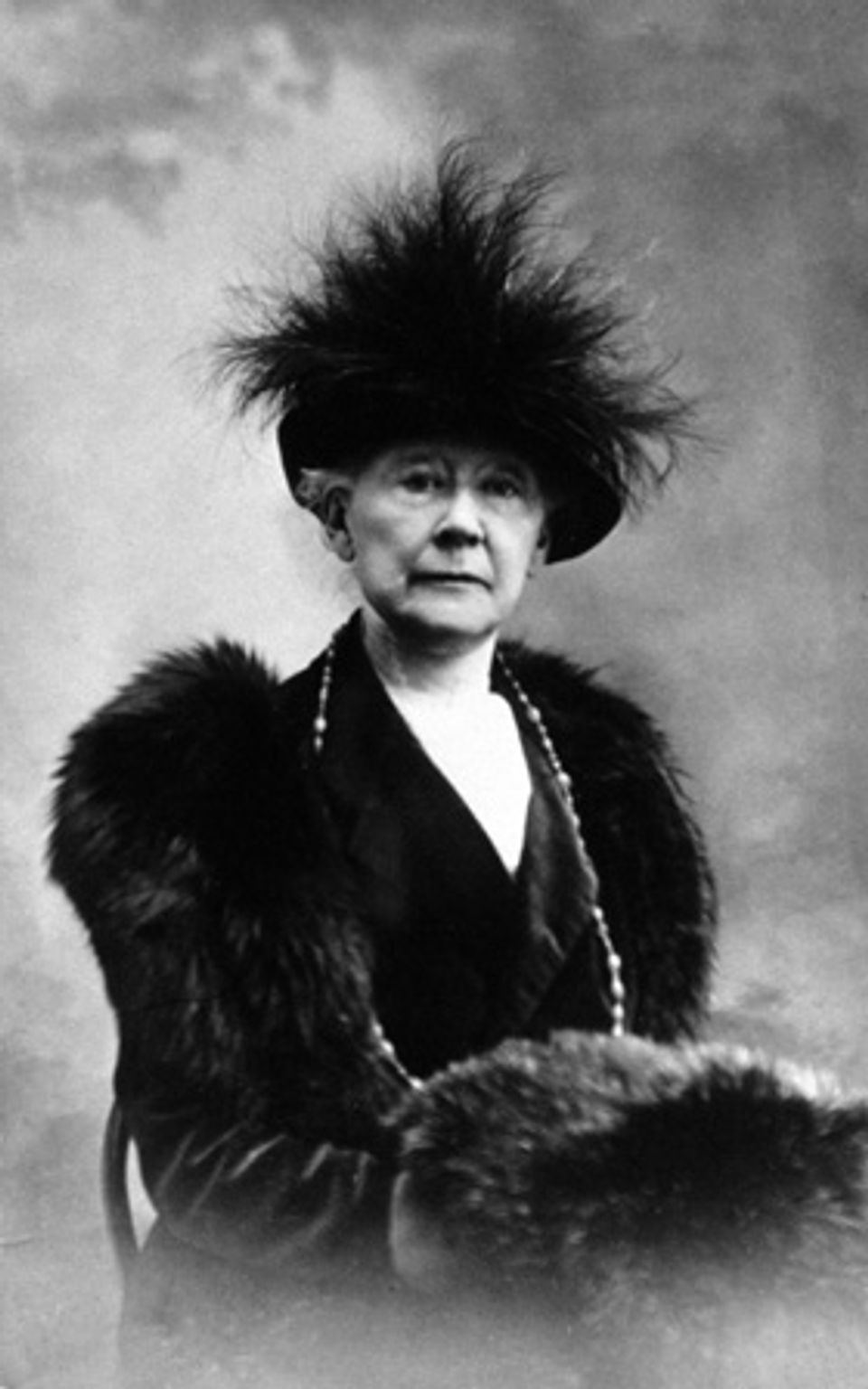 Also known as

Mary Stevenson Cassatt
Mary Stevenson

Died

Mesnil-Theribus, France
Biography
Born to a prominent Pennsylvania family, Mary Cassatt spent her artistic career in Europe. Though unmarried, she was no stranger to the family life she so often depicted: her parents and sister moved to Paris in 1877 and her two brothers and their families visited frequently. Today considered an Impressionist, Cassatt exhibited with such artists as Monet, Pissarro, and her close friend Degas, and shared with them an independent spirit, refusing throughout her life to be associated with any art academy or to accept any prizes. She stands alone, however, in her depictions of the activities of women in their worlds: caring for children, reading, crocheting, pouring tea, and enjoying the company of other women.
Elizabeth Chew Women Artists (brochure, Washington, DC: National Museum of American Art, Smithsonian Institution)
Artist Biography
Mary Cassatt was born near Pittsburgh, Pennsylvania. The family soon settled in Philadelphia but traveled extensively through Europe during Mary's childhood. Her father was a prominent investment banker and her brother, Alexander, became president of the Pennsylvania Railroad.
At fifteen, she was admitted to the Pennsylvania Academy of Fine Arts and four years later moved to Paris where she studied briefly with Jean-Léon Gérôme, but chiefly educated herself by copying at the Louvre. In 1872, already under the artistic influence of Courbet and Manet, she established a studio in Spain, studied the work of Velázquez and Ribera, and produced a series of paintings of local subjects with strongly modeled features placed against dark backgrounds.
In the Salon of 1874, Edgar Degas saw a painting of Cassatt's which prompted him to exclaim, "Voila! There is someone who feels as I do." That same year, Cassatt noticed several Degas pastels in a shop window and wrote, "It changed my life! I saw art then as I wanted to see it." Soon thereafter they met, beginning a friendship and artistic relationship that would last forty years.
Degas introduced her to other members of the emergent impressionist fraternity, and for nine years, as the only American, she continued to exhibit with them and help organize their shows. She always found their company congenial and stimulating, and as her most recent biographer points out, "for the first time Cassatt found people whose biting, critical, opinionated attitudes matched her own."
It is noteworthy that both Cassatt and Degas preferred to call themselves "Independents" rather then "Impressionists"; both always insisted on the integrity of form in their painting, whereas Monet, Pissaro, and others tended to dissolve form into light. Like them, she initially employed a high-keyed palette applied in small touches of contrasting colors. However, over time, Cassatt's style became less painterly, the forms more solidly monumental and placed within clear linear contours.
As a woman in nineteenth-century Paris, she lacked opportunity to depict the diverse subject matter available to her male colleagues: cafés, clubs, bordellos, and even the streets were not comfortably accessible to genteel ladies. The domestic realm, with occasional forays into the theater, became her field of activity. Women and children and family members were generally the subjects of her work, and she became chiefly known for her depictions of mothers and small children. In these "Madonna" paintings she sought to avoid anecdotalism and sentimentality, overcoming the limitations of her subject matter by endowing it with firm structural authority and subtle color interest.
In later years, her eyesight failing, she turned increasingly to pastels, as Degas had done under pressure of the same condition. Like Degas, she became a preeminent exponent of that difficult medium.
In 1872, Cassatt formed a close friendship with a young American in Paris, Louisine Elder, soon to become the wife of H. O. Havemeyer, the reigning "sugar baron" of the American Gilded Age. A woman of discriminating taste and formidable wealth, Louisine turned to her artist friend for guidance in assembling a collection of paintings. In time, they amassed a comprehensive array of impressionist work. Much of the collection was donated to American museums and contributed significantly toward the shaping of public taste and general acceptance of what has since become the most popular of all painting styles.
Emery Battis Artist Biographies for the exhibition American Impressionism: Treasures from the Smithsonian American Art Museum (Washington, D.C.: Smithsonian American Art Museum, 2000)
Luce Artist Biography
Mary Cassatt is best known for her paintings of mothers and children in relaxed, informal poses. She was the first American artist to associate and exhibit with the French impressionists in Paris. Cassatt first traveled to Europe with her family when she was eleven, and by the age of sixteen had decided to be a professional artist. Her family did not approve of this decision, but they eventually relented and allowed her to attend the Pennsylvania Academy of the Fine Arts. (Effeny, Cassatt, 1991) She did not like the formal training at the academy, however, and went back to France, finally settling there in the 1870s. She lived in Paris for most of her life, but considered herself an American and was proud of her Philadelphia roots. She was a close friend of the French painter Edgar Degas, who invited her to show with the impressionists in 1877. She "accepted with joy" and in this circle of friends felt that she first "began to live." Cassatt pursued her painting in the remaining decades of the nineteenth century, and the 1890s became her most creative period. By 1915, however, diabetes compromised her eyesight and robbed her of the ability to paint for the last eleven years of her life.