Artist
Michelle Holzapfel
born Woonsocket, RI 1951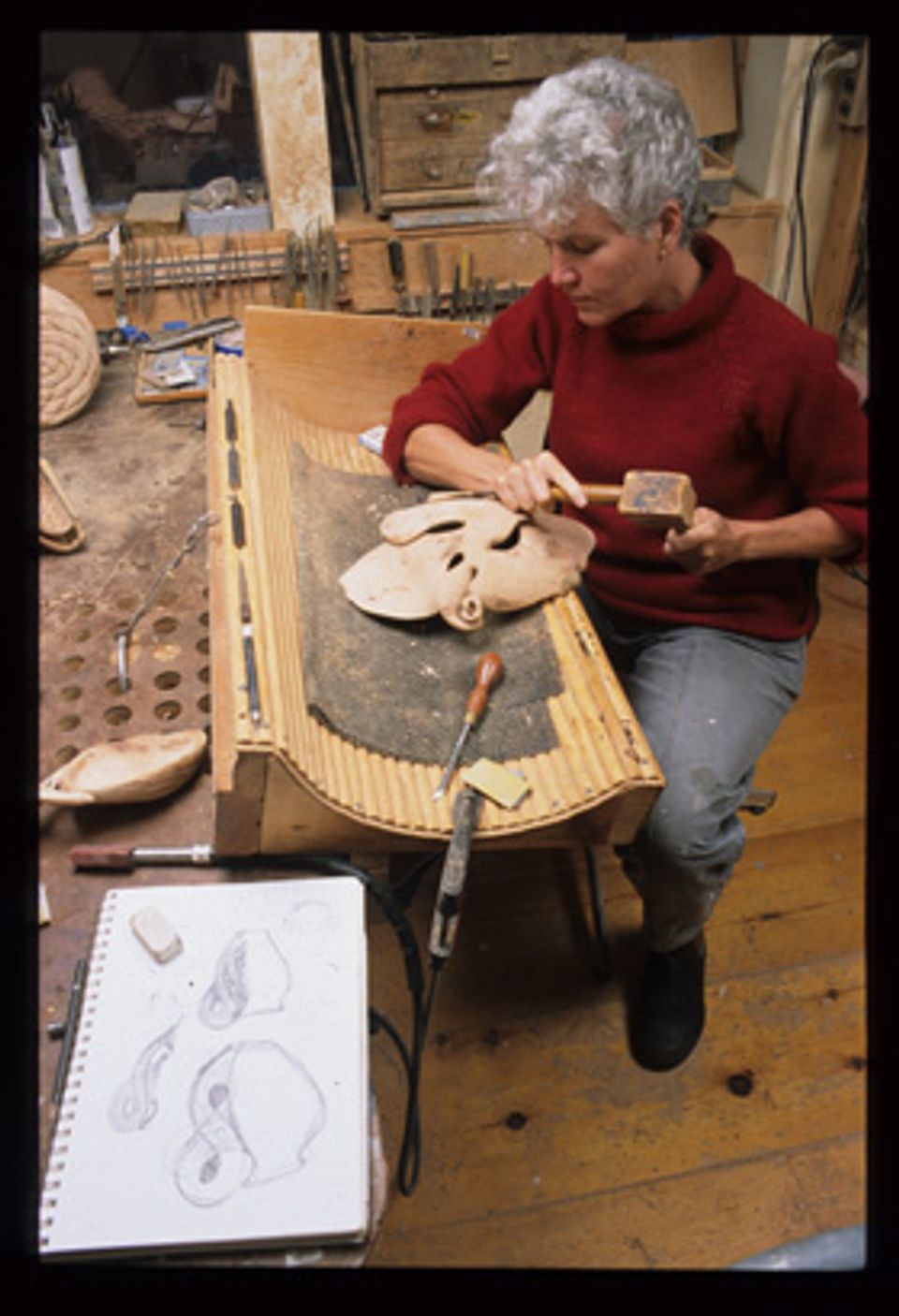 Active in

Marlboro, Vermont, United States
Biography
Born in Woonsocket, Rhode Island, Michelle Holzapfel studied at Marlboro College, Vermont, from 1969 to 1970 and from 1993 to 1995 at Vermont College and Norwich University in Vermont, where she earned a B.A. degree. Holzapfel's father was a machinist who designed and built the first lathe she used for turning the table legs of her husband's furniture. The process of turning the lathe seemed natural to Holzapfel, so she continued turning wooden vessels and objects, a primarily self-taught venture, for twenty years.
Despite the fact that she turns wood, Holzapfel maintains that she is not a vessel maker. She uses wood-lathe turning in conjunction with carving to create visually compelling and tactilely inviting sculptural forms. Intrigued by illusionistic effects, Holzapfel has used wood in some instances to suggest other materials.
Kenneth R. Trapp and Howard Risatti Skilled Work: American Craft in the Renwick Gallery (Washington, D.C.: National Museum of American Art with the Smithsonian Institution Press, 1998)
Luce Artist Biography
Michelle Holzapfel and her husband, David, work together in their Vermont studio "Applewoods," the English translation of "Holzapfel." Michelle learned to carve at an early age and was encouraged by her father, a precision toolmaker. She originally bought a small lathe to help make legs for her husband's tables but started to use it to create vessels and sculptures. A great deal of Michelle's work is done off the lathe, as she carves, sands, and polishes the turned wood to form its final shape.