Artist
Mr. Imagination (Gregory Warmack)
born Chicago, IL 1948-died Atlanta, GA 2012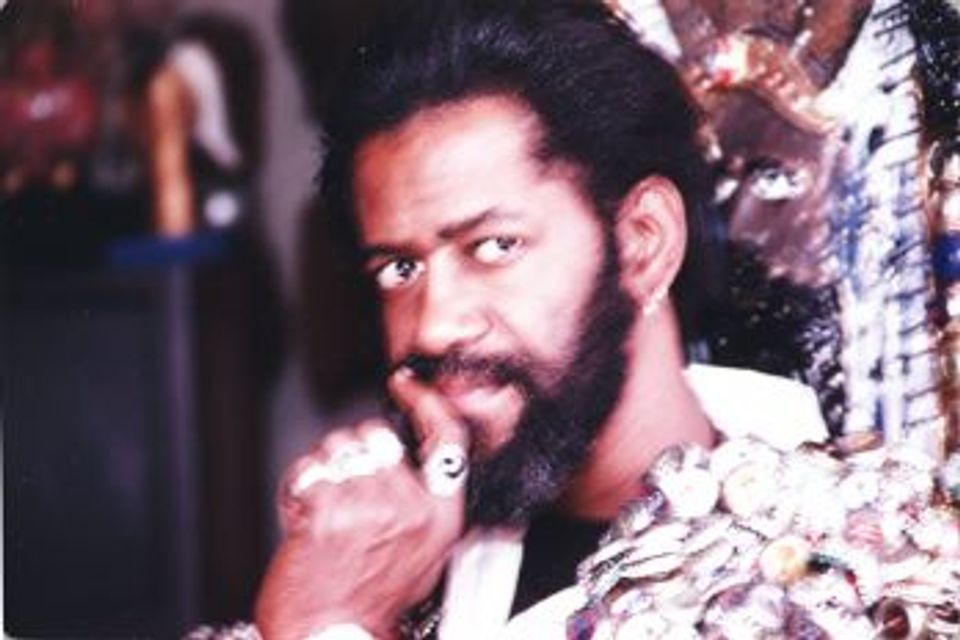 Biography
Folk artists have long used bottle caps to bring texture and color to their works, and Gregory Warmack, or "Mr. I," as he prefers to be called, has taken this practice to a new level. A native Chicagoan, Mr. Imagination began to carve figures from found pieces of industrial sandstone (a by-product of steel manufacturing) during the early 1980s. As his work attracted attention, he began to use another salvaged material-bottle caps-toward the end of the decade. Warmack excels at turning discarded materials from the streets and alleyways of his hometown into art, and transforming the castoffs of contemporary society into celebrations of his unique identity.
Tom Patterson Contemporary Folk Art: Treasures from the Smithsonian American Art Museum (New York and Washington, D.C.: Watson-Guptill Publications, in cooperation with the Smithsonian American Art Museum, 2001)
Luce Artist Biography
Mr. Imagination changed his name from Gregory Warmack after spending several weeks in a coma caused by a neighborhood shooting. He grew up in one of Chicago's poorest areas and, as a teenager, spent his time painting rocks, whittling tree bark, and crafting jewelry from discarded objects. He held a wide variety of workaday jobs and sold decorated walking canes and clothing around Chicago to provide extra income. Mr. Imagination talked of making art as a "healing" experience, and encouraged local children to explore and help with his creations.