Artist
Olin Levi Warner
born Suffield, CT 1844-died New York City 1896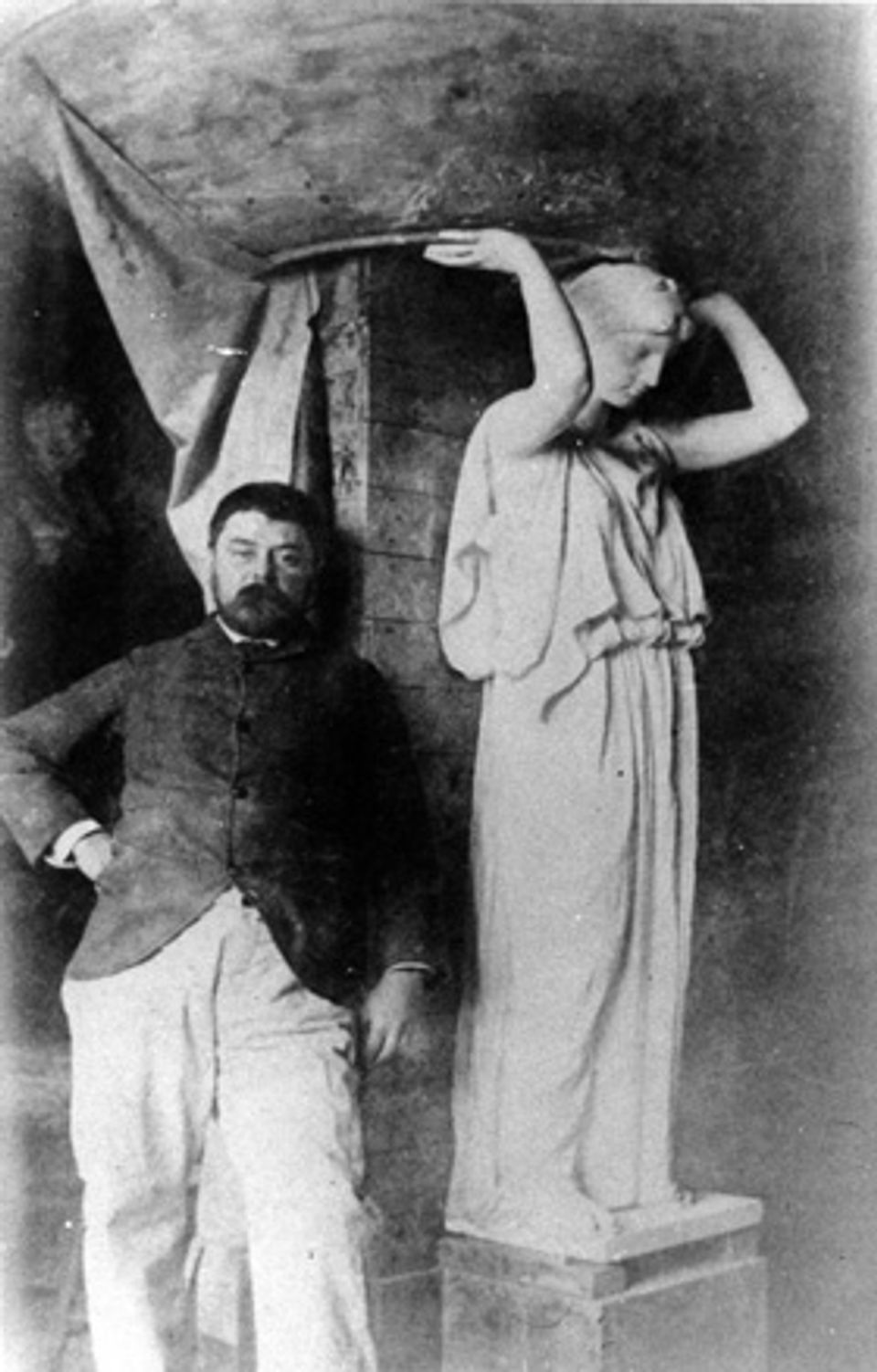 Biography
[Olin Levi] Warner, whose career paralleled the emergence of the French influence on American sculpture, studied at the École des Beaux-Arts in Paris between 1869 and 1872 and was an assistant in the studio of Jean-Baptiste Carpeaux. Warner's mature works, such as his Indian reliefs, combine Parisian craftsmanship and modeling techniques with a restrained, underlying classical sensibility toward form. Although most of his works were portraits, the superb statue of William Lloyd Garrison in Boston and the impressive doors for the Library of Congress in Washington, D.C., testify to the wide range of his abilities.
Warner was encouraged to sculpt Indians by his friend Charles Erskine Scott Wood, a lawyer and poet who had made friends among the Columbia River tribes while in the army. On a trip to Portland, Oregon, in 1889 to see Wood, the sculptor was introduced by his friend to Chief Joseph. The success of the portrait resulting from this encounter inspired Warner to make another trip west in 1891 to model additional Indian subjects. The expedition to various reservations was organized by Wood, who feared the extinction of the Indian and wanted Warner to model the greatest living chiefs as an enduring record of their character.
National Museum of American Art (CD-ROM) (New York and Washington D.C.: MacMillan Digital in cooperation with the National Museum of American Art, 1996)
Luce Artist Biography
Olin Levi Warner first won praise for a bust of his father that he submitted to a state fair while he was still a teenager. Warner's family had no money to support his study of art, so he became a telegrapher. After six years he had saved enough money to travel to Paris, where he studied the art of ancient Greece at the Louvre. The artist returned to New York in 1872 and his career was launched when he met Daniel Cottier, an art dealer who offered friendship and studio space when Warner needed both. By his mid-thirties, Warner enjoyed national recognition for his portrait busts and statues. At the height of his career, he was commissioned to decorate the main doors of the Library of Congress. The artist had finished only the first of the three sets of doors when he was in a fatal accident. He was riding his bicycle, collided with a carriage, and was trampled by the horse that was pulling it. His skull was fractured and he died three weeks later.