Artist
Raphaelle Peale
born Annapolis, MD 1774-died Philadelphia, PA 1825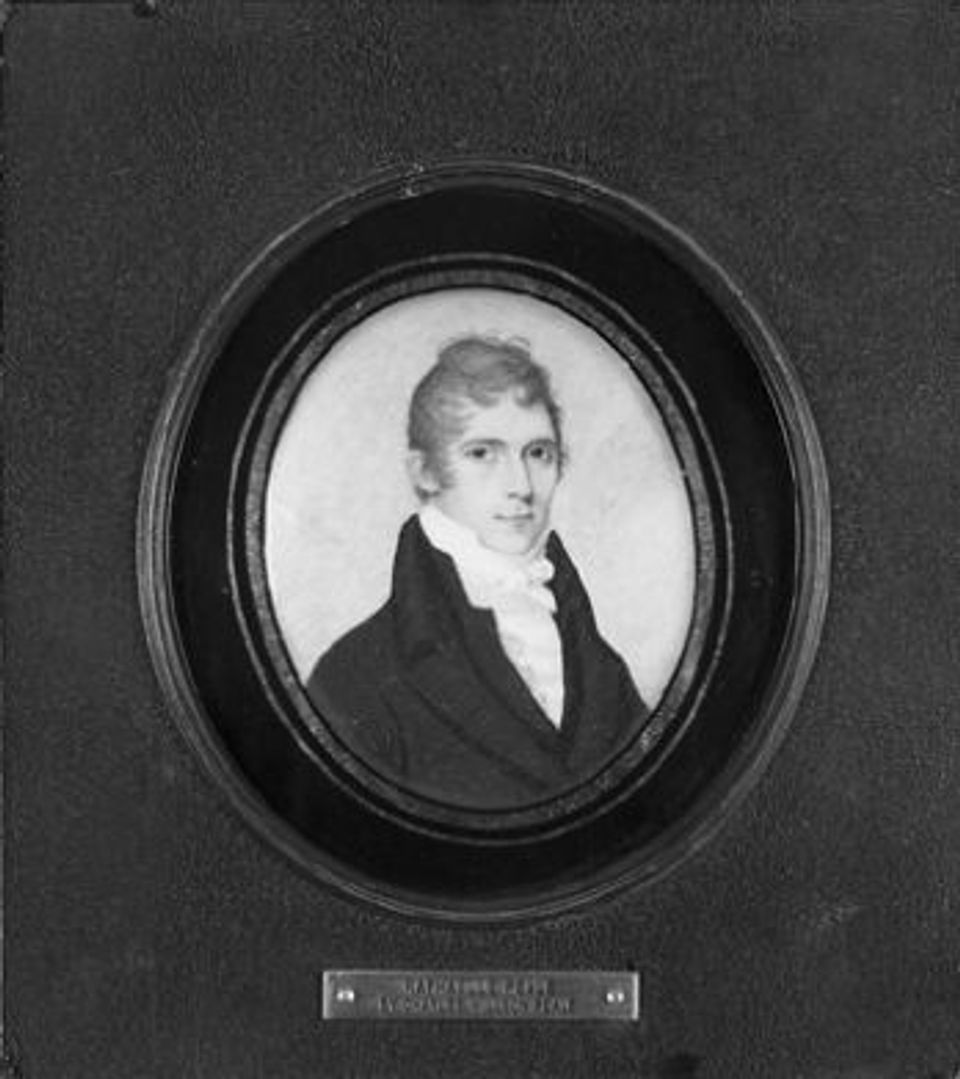 Biography
Born 17 February 1774, Annapolis, Md., eldest son of Charles Willson Peale to survive infancy. Studied with his father, with whom he also collaborated on portraits. 1792, trip to South America to collect specimens for "Peale's Museum," Philadelphia. 1794, exhibited five portraits and eight other paintings, probably still-lifes, at the Columbianum, Philadelphia. With his brother Rembrandt, traveled to Charleston, S.C., then Baltimore, where they attempted unsuccessfully to establish a museum, 1797–99. Late 1790s, painted mostly miniatures.
Brief financial success with the physiognotrace, a profile making machine, with which he toured Virginia, 1803–5. August 1808, hospitalized with alcoholic "delirium"; suffered severely from gout. By late 1813, unable to walk without crutches.
From 1810, concentrated on still-life painting almost exclusively, becoming America's first professional still-life painter. Exhibited frequently at Pennsylvania Academy of the Fine Arts and elsewhere, especially from 1814–18. Financially dependent for most of his life on his father. Died after night of heavy drinking, 5 March 1825, Philadelphia.
William Kloss Treasures from the National Museum of American Art (Washington, D.C. and London: National Museum of American Art with the Smithsonian Institution Press, 1985)
Luce Artist Biography
The eldest son of artist Charles Willson Peale, Raphaelle Peale helped his father with paintings, and with his brother Rembrandt ran the Peale museums in Philadelphia and Baltimore. He traveled extensively after 1800, painting miniatures and cutting silhouettes, but also began to drink heavily and experience severe mood swings, which badly affected his career. He eventually turned to still-life painting, creating charming works that often contain witty visual puns.