Artist
Rembrandt Peale
born PA 1778-died Philadelphia, PA 1860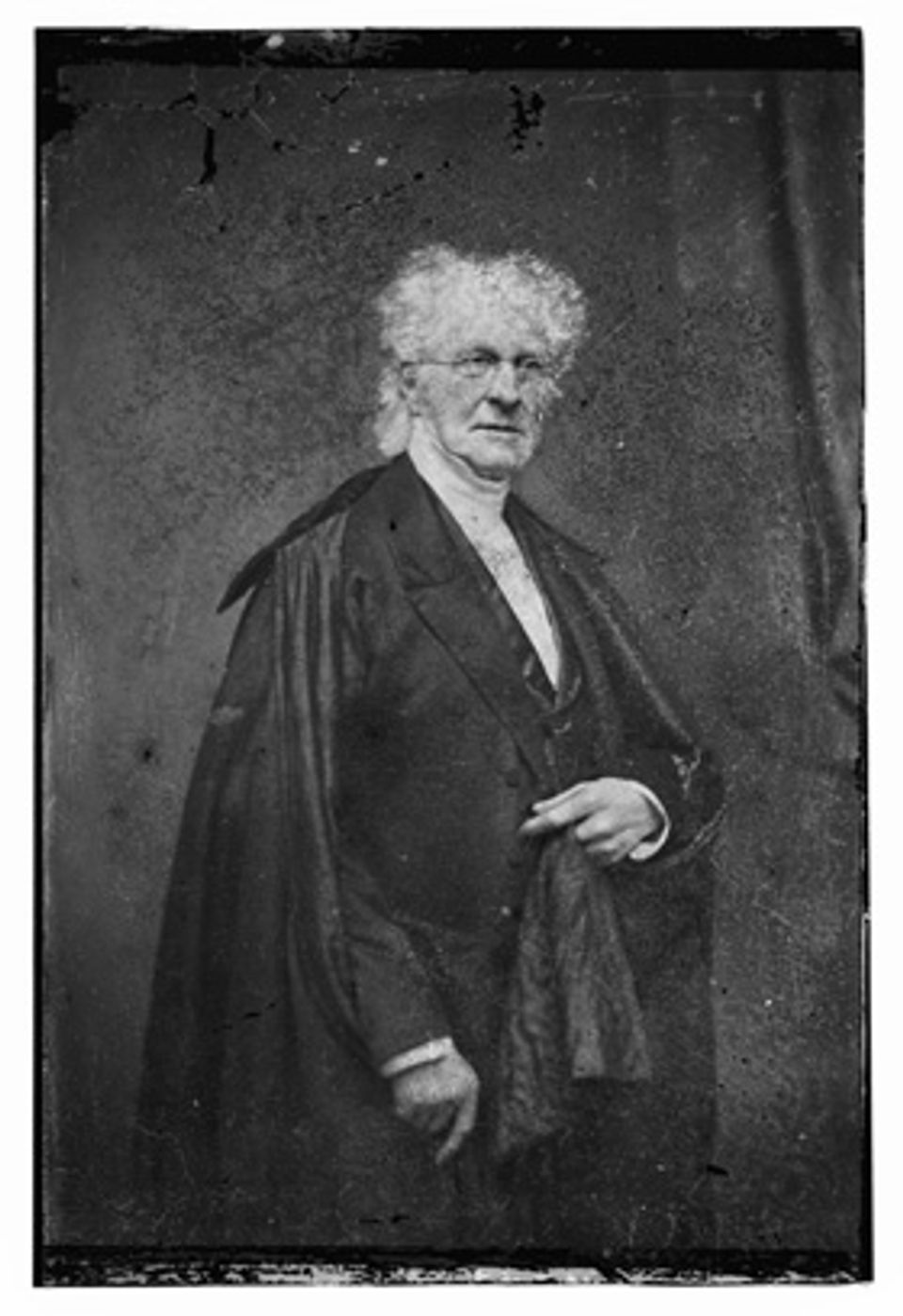 Active in

Baltimore, Maryland, United States
Biography
Rembrandt Peale was born in Bucks County, Pennsylvania, in 1778 and grew up in Philadelphia. Like his brothers and sisters, he was taught to paint by his father, Charles Willson Peale. In 1795 when Rembrandt was only seventeen years old, he painted a life portrait of George Washington, the first of many portraits he would do of the first president. Indeed he supported himself later in his career by making copies of his Washington portraits. He completed at least seventy-nine replicas of his portrait Patriae Pater, which in 1832—the centennial of Washington's birth—was purchased for the United States Capitol.
Several trips to Europe widened Peale's artistic horizons, and in Paris he was introduced to the encaustic technique, an ancient method of painting that used wax as a medium. While in Paris, he studied the works of the old masters in the Louvre and the Luxembourg Gallery, which inspired him to take up history painting despite the difficulties of finding a receptive audience in America for this type of picture. In 1812 he established the Peale Museum in Baltimore in an effort to provide public education in the arts. Owing to heavy debts, in 1822 Peale turned over management of the museum to his brother Rubens and moved to New York City, where he hoped to find more opportunies for exhibiting his work and obtaining portrait commissions.
By 1826, however, he decided to relocate to Boston, where his work was influenced by Washington Allston, the city's most prominent artist. A few years later he visited Italy, where he made copies of paintings by Renaissance and Baroque masters. Inspired by their work, Peale hoped to establish a Gallery of Italian Paintings in America to educate his countrymen, but found little interest in this endeavor. In 1831 he settled in Philadelphia, where he died in 1860.
National Museum of American Art (CD-ROM) (New York and Washington D.C.: MacMillan Digital in cooperation with the National Museum of American Art, 1996)
Luce Artist Biography
Perhaps the most ambitious of Charles Willson Peale's sons, Rembrandt Peale is widely remembered for having painted more than seventy-eight nearly identical "porthole" portraits of George Washington, in which Washington is seen through an oval window in a stone wall. Rembrandt founded the family's museum in Baltimore, combining natural history specimens with a gallery of his own paintings. He painted around one thousand portraits and in 1835 published a drawing manual for high school students. A few years before his death, Rembrandt published his memoirs in the art magazine The Crayon.