Artist
Robert Ebendorf
born Topeka, KS 1938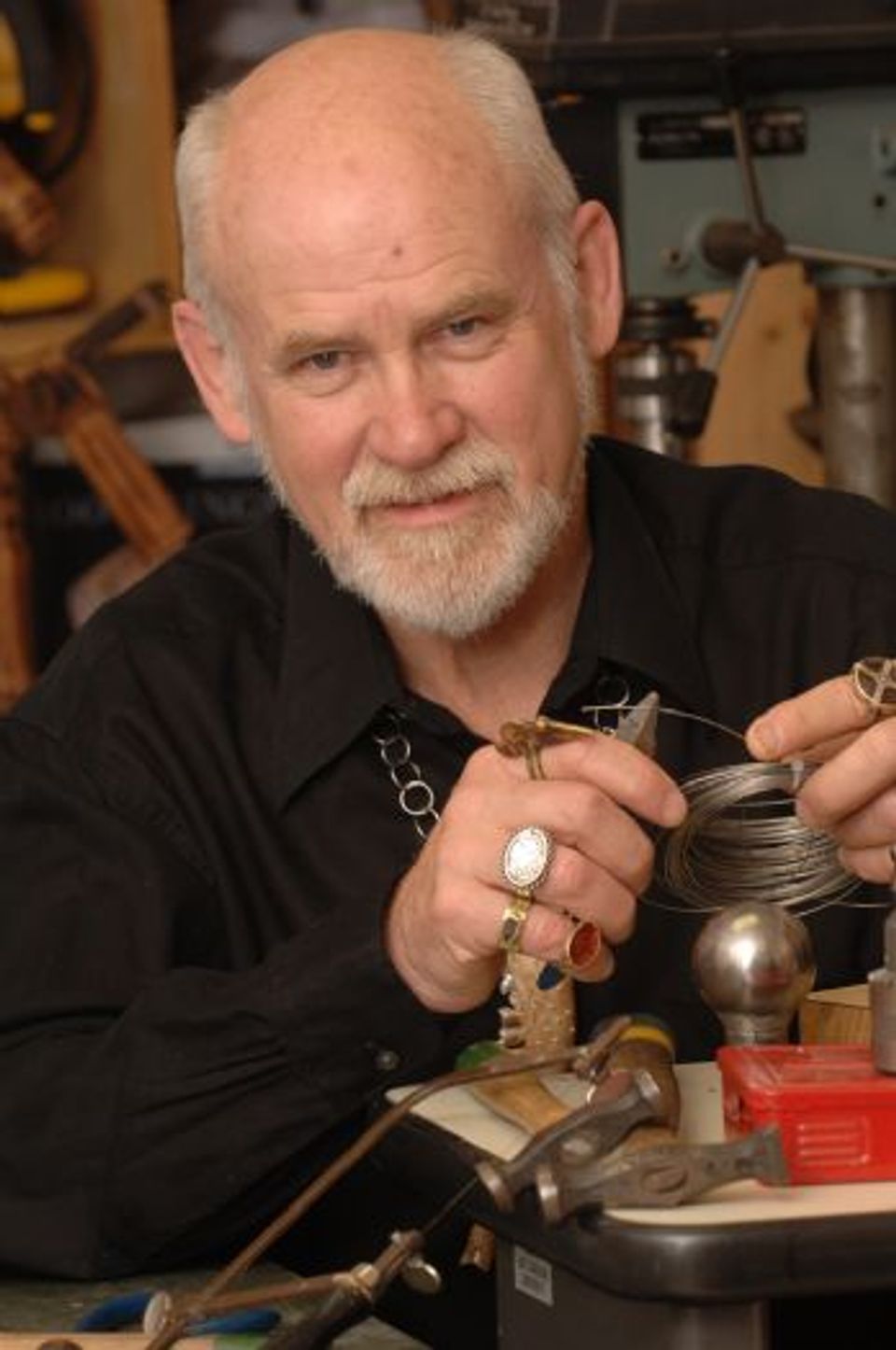 Also known as

Robert William Ebendorf
Robert W. Ebendorf
Bob Ebendorf

Born

Topeka, Kansas, United States
Biography
An eclectic jeweler and metalsmith, Robert Ebendorf was born in Topeka, Kansas. He earned a B.F.A. degree in 1958 and an M.F.A. in 1963 at the University of Kansas. A Fulbright grant enabled Ebendorff to study in 1963 at Norway's state School for Applied Arts and Crafts. Upon receiving a Louis Comfort Tiffany Foundation grant, he returned to Norway from 1965 to 1966 to work at Norway Silver Designs in Fredikstad.
Ebendorf has worked as a jewelry design consultant in Mexico City, Oslo, Norway, and Vicenza, Italy. A founding member and past president of the Society of North American Goldsmiths, he has taught at Stetson University in Florida, University of Georgia, Haystack Mountain School of Crafts in Deer Isle, Maine, Penland School of Crafts in North Carolina, and the State University of New York, New Paltz.
Kenneth R. Trapp and Howard Risatti Skilled Work: American Craft in the Renwick Gallery (Washington, D.C.: National Museum of American Art with the Smithsonian Institution Press, 1998)
Artist Biography
Robert Ebendorf is a master jewelry maker in America today. His work is famed for his imaginative combining of disparate materials. In this neckpiece, [Necklace, SAAM, 1984.53] Ebendorf marries gold, silver, ebony, and amber in a colorful display. There is a boldness to this neckpiece that is typical of Ebendorf's aesthetic. At the same time, the piece is light-years from the tradition of fine jewelry making that uses sumptuous gemstones and precious metals for glittering effect and enhancement of social status. Ebendorf's work is the antithesis of ostentation and conspicuous consumption.
Kenneth Trapp The Renwick at Twenty-Five (Washington, D.C.: National Museum of American Art, 1997)
Luce Artist Biography
Robert Ebendorf has been teaching, promoting, and creating jewelry for forty years. He was a founding member and the second president of the Society of North American Goldsmiths (SNAG), an organization of jewelers and metalsmiths. The artist says he is "amazed" that "from the time I went off to college to study art, I've been doing what has been my passion and what I love." Currently living in North Carolina, Ebendorf continues to teach and to make jewelry that redefines the term, often using varied materials including paper, text, and collage.