Artist
Robert Frederick Blum
born Cincinnati, OH 1857-died New York City 1903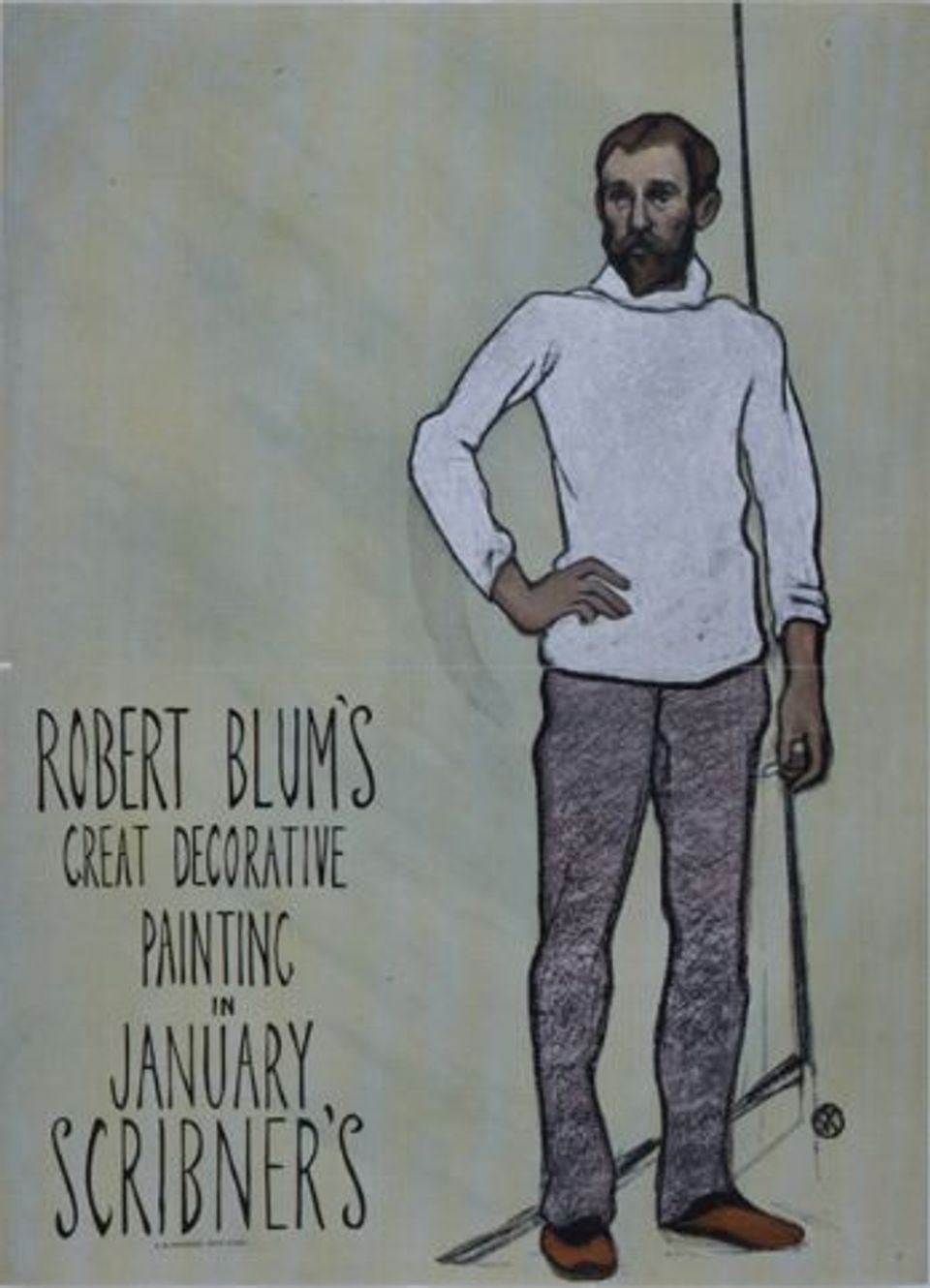 Born

Cincinnati, Ohio, United States
Biography
A native of Cincinnati, Blum studied drawing with Frank Duveneck while still a youth. At the age of sixteen, he was first exposed to Japanese art and crafts, an interest that remained with him throughout his life. Another major influence on his work was the popular Spanish genre painter Mariano Fortuny, whose brilliant colors and dashing brushwork had great appeal for him. Among Blum's associates he was playfully called "Blumtuny."
In 1879, Blum joined his friend William Merritt Chase in Venice. During his two-year stay he was neighbor to James McNeill Whistler, who instructed Blum in the principles of Japanese design and also encouraged his use of pastels, a medium that Whistler was then using with extraordinary results. Blum later observed, "I know [Whistler] well. He is a very nice man," an opinion not widely shared at the time.
Pastel indeed was a medium well suited to the suggestiveness and rapid notation of Blum's technique. Blum and his good friend Chase became the preeminent exponents of pastel technique in America, and together they founded the Society of Painters in Pastels, an organization that was instrumental in hastening acceptance of the impressionist aesthetic on these shores. Oscar Wilde, a great admirer of Blum's work, told him, "your exquisite pastels give me the sensation of eating yellow satin."
While living in Venice, Blum sought out subject matter in the less frequented quarters of the city. Venetian Lace Makers (1887), his first important canvas, painted in Burano, won him several medals and an associate membership in the National Academy of Design. With loose brushwork, a dark palette, and dramatic contrasts, the canvas depicts two young women deeply concentrating on their demanding task.
Years later, a professional commission at last took him to Japan, "the most glorious experience I have ever had," he reported. Not long after, at the age of forty-six, Blum died of pneumonia, his promising career ended.
Emery Battis Artist Biographies for the exhibition American Impressionism: Treasures from the Smithsonian American Art Museum (Washington, D.C.: Smithsonian American Art Museum, 2000)
Luce Artist Biography
Robert Blum apprenticed to a lithographer in Cincinnati, and studied drawing during the evenings. In 1879 he traveled to New York and showed his sketches to the art editor of Scribner's Monthly, who hired him on the spot. A year later, Blum made his first visit to Italy, where he met the American artists James McNeill Whistler and Frank Duveneck. He visited Europe many times during the 1880s, and even stayed during the cold winter seasons to capture the "full story" of a place. Blum was also one of the first American artists to paint images of Japan, on a commission to illustrate a book about the country. (Lovell, Venice, The American View, 1984; A Retrospective Exhibition, Robert F. Blum, The Cincinnati Art Museum, 1966)