Artist
Robert Reid
born Stockbridge, MA 1862-died Clifton Springs, NY 1929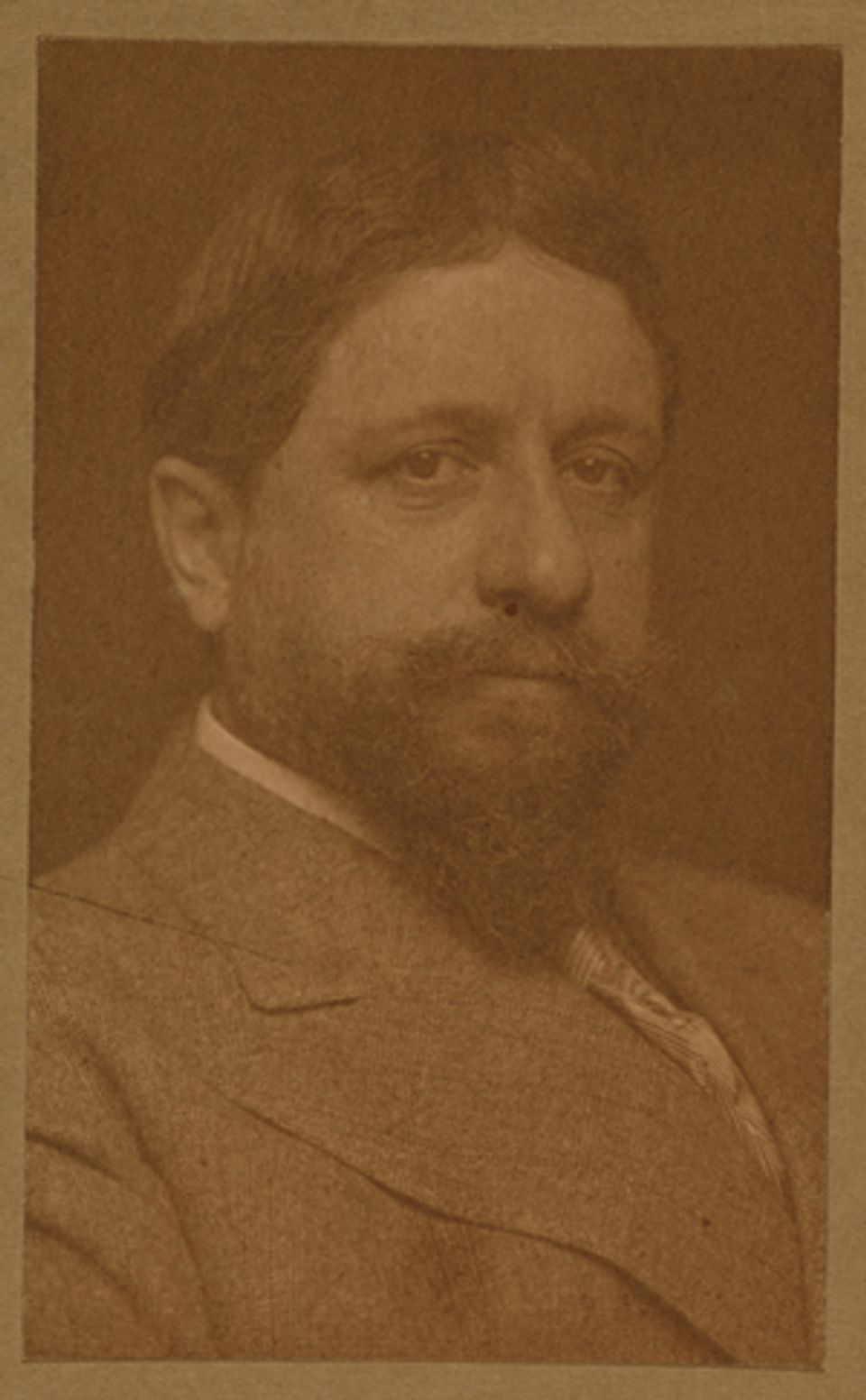 Died

Clifton Springs, New York, United States

Active in

Colorado Springs, Colorado, United States
New York, New York, United States
Biography
Born in Massachusetts, studied in France, lived and taught in New York City. Known primarily for his murals in the Library of Congress and other public buildings, he also painted bold, richly colored figures and landscapes in the Impressionist manner.
Charles Sullivan, ed American Beauties: Women in Art and Literature (New York: Henry N. Abrams, Inc., in association with National Museum of American Art, 1993)
Artist Biography
Robert Reid was born in Stockbridge, Massachusetts, into a family of New England clergymen. Schooled at the Philips Academy from 1880 to 1884, he was a student and teaching assistant at the Boston Museum School, an institution then known for its conservatism. He studied briefly at the Art Students League in New York then journeyed to Paris for three years of study at the Académie Julian.
While in France, he worked with the colony of French and foreign artists at Etaples on the Normandy coast, painting peasant genre scenes of religious tone. Returning to New York he taught at the Art Students League and Cooper Union. After 1890 he seems to have been inundated with important mural commissions: the "White City" in Chicago, the Boston State House, the Library of Congress, and many private institutions. It was also at this time that his conversion to impressionist technique began to manifest itself. The Beaux Arts classical female nudes of his murals were now joined by easel paintings of loosely gowned maidens carefully posed in landscapes or sunlit gardens and rendered in vivid colors with slashing brushwork.
In 1897 he was inaugurated into the Ten American Painters, the youngest of that number, but affecting a dazzling palette that outshone the more somber tones of his colleagues. The decorative quality of his canvases prompted a major critic to dub him a "decorative Impressionist"; yet another called his work "sentimental" and "pretty," all of which must have improved his sales in some markets. As Richard Boyle astringently remarks, "sentiment pervaded all the art world at that time. It was popular and it sold."
A self-indulgent and vain man, social by nature and much given to gambling, in due course his expenses exceeded his income and he was impelled to retreat to Colorado Springs where he established an art academy and painted innumerable portraits to recoup his losses. In 1927 he suffered a stroke, but undaunted he learned to paint with his left hand. He died in a New York sanatorium at the age of sixty-seven.
Emery Battis Artist Biographies for the exhibition American Impressionism: Treasures from the Smithsonian American Art Museum (Washington, D.C.: Smithsonian American Art Museum, 2000)
Luce Artist Biography
Robert Reid studied at PhillipsAcademy in Andover, Massachusetts, and at Boston's Museum of Fine Arts. After further training in Paris, Reid moved to New York and established himself as a figure painter. He painted several murals and, in the early 1890s, won a commission to decorate the domes of the main building at the World's Columbian Exhibition in Chicago. His wedding to Elizabeth Reeves in 1907 was attended by many prominent artists, but their marriage lasted only nine years before she left him. Reid worked steadily until 1927, when he was partially disabled by a stroke and had to learn to paint with his left hand.