Artist
Steve Ashby
born Delaplane, VA 1904-died Delaplane, VA 1980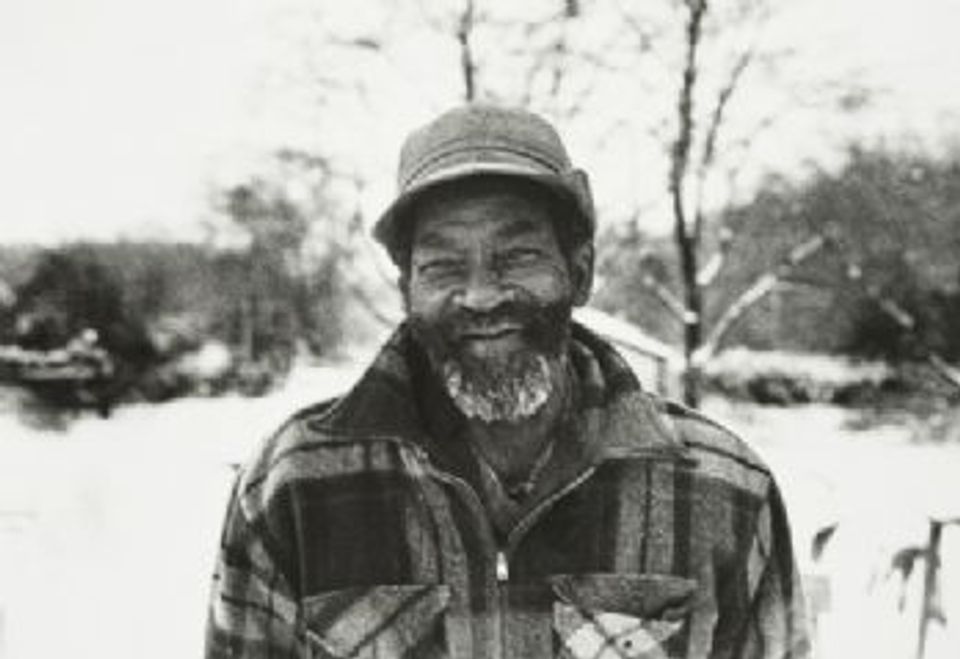 Biography
"I wake up with an idea that won't let me get back to sleep. So I get up and make that idea." Steve Ashby converted most of his ideas into objects in the early 1960s after his wife had died and he retired from his years of work as a farm hand and gardener. Ashby's favorite subjects were figures and animals, often inspired by the agrarian activities of Fauquier County, Virginia, where his ancestors had been slaves. Some of his figures were wind-activated to perform various activities that ranged from the domestic to the pornographic. Others include parts that move when handled.
Lynda Roscoe Hartigan Made with Passion: The Hemphill Folk Art Collection in the National Museum of American Art (Washington, D.C. and London: National Museum of American Art with the Smithsonian Institution Press, 1990)
Luce Artist Biography
A descendant of Virginia slaves, Steve Ashby spent his entire life in Delaplane, Virginia. Ashby and his wife rented a former schoolhouse and enjoyed a modest lifestyle with their adopted son. Ashby had a lifelong interest in carving but began making the figures he called "fixing-ups" in the early 1960s, after his wife had passed away and his son no longer lived at home. These works were slapdash and highly expressive, comprising found objects and personal items such as clothing, jewelry, and hair. Ashby sometimes used photographic cutouts to create faces and frequently bestowed his sculptures with moving parts.