Artist
Tom Patti
born Pittsfield, MA 1943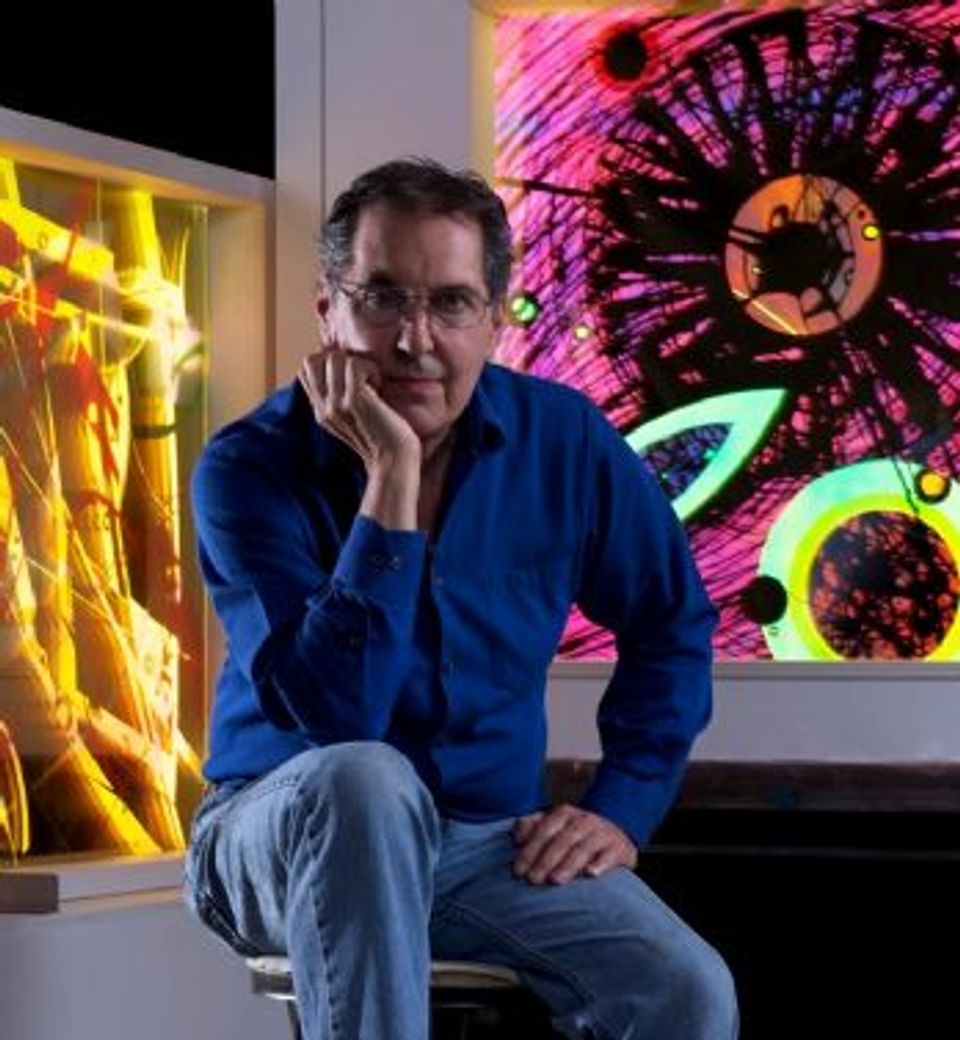 Active in

Plainfield, Massachusetts, United States
Biography
Born in Pittsfield, Massachusetts, Tom Patti earned B.S. and M.S. degrees in industrial design in 1967 and 1969 respectively at Pratt Institute School of Art and Design in Brooklyn, New York. In 1969 he studied perception theory with Rudolph Arnheim at the New School for Social Research in New York and the following year studied glass at Penland School of Crafts in North Carolina.
Since childhood, Patti has been blind in one eye, which has contributed to his interest in perception. His fascination with art and science is expressed in glass by creating spatial voids and depth to manipulate scale and perception. Patti works glass in an inventive and distinctive manner to create exquisitely precise vessel-oriented forms. Despite their small size, Patti's sculptures have a commanding presence.
Kenneth R. Trapp and Howard Risatti Skilled Work: American Craft in the Renwick Gallery (Washington, D.C.: National Museum of American Art with the Smithsonian Institution Press, 1998)
Artist Biography
Thomas Patti studied fine art and design at Pratt Institute in Brooklyn, where he earned a BA in industrial design in 1967 and a MFA two years later. During this period Patti developed a dual interest in art and science, studying with both Rudolph Arheim and Sybil Moholy-Nagy at the New School for Social Research in New York in 1969. Involvement with EAT (Experiments in Art and Technology, a project co-founded by Robert Rauschenberg to promote collaboration between artists and engineers, furthered Patti's goal of integrating art, science, and technology.
In 1970 he left New York after being awarded a scholarship in glass studies at Penland School of Crafts in North Carolina. Throughout the 1970s he explored the potential of commercial glass in both large and small outdoor sculptural environments. Patti's first solo exhibition was at the Contemporary Glass Gallery in New York. In 1984 he was commissioned by the General Electric Company to create a large-scale sculpture predominately made of the company's then new plastics. Patti returned to outdoor sculpture in the 1980s and was represented in the 1985 exhibition Contemporary Sculpture at Chesterwood, held at Stockbridge, Massachusetts. Patti lives in Plainfield, Massachusetts.
National Museum of American Art (CD-ROM) (New York and Washington D.C.: MacMillan Digital in cooperation with the National Museum of American Art, 1996)
Luce Artist Biography
Tom Patti lost the sight in one eye when he was eight years old, through an experiment that involved spinning a pointed metal weight round his head. He feels losing part of his vision actually helped him to see more clearly and remain focused on one idea, as each piece of work progresses directly from the one before. Patti only began exhibiting his work in 1977; money was short and his wife, Marilyn, was pregnant, so he wrapped up his glass pieces and walked the streets of New York hoping to sell them. Now a significant glass artist, Patti lives in Plainfield, a town with a population of 420, and the only interruption to his work is when his wife blows her bugle to call him in for supper.