Artist
William Penhallow Henderson
born Medford, MA 1877-died Tesuque, NM 1943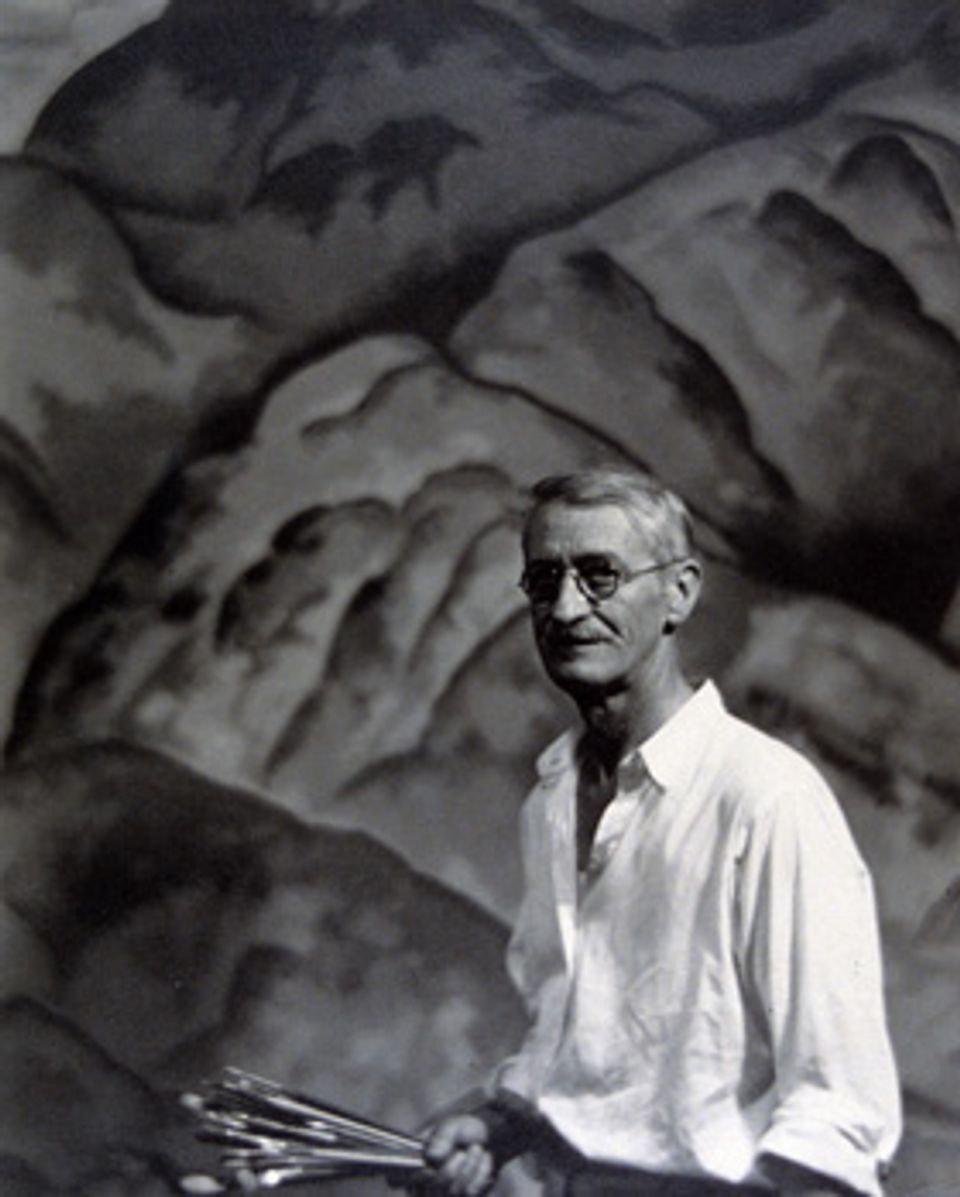 Also known as

William P. Henderson
W. P. Henderson

Active in

Santa Fe, New Mexico, United States
Chicago, Illinois, United States
Biography
Painter, architect. Henderson grew up in Medford, Massachusetts, on a cattle ranch in Texas, and in a small Kansas town. Studies at the Massachusetts Normal Art School and Bostom Museum of Fine Arts prefaced European travel and further art training abroad.
In 1916, after more than a decade teaching and painting in Chicago, Henderson moved to Santa Fe with his wife, the poet and editor Alice Corbin. There his interest in the Indian and Hispanic residents of the Southwest inspired work in several media. Best known are his pastels and oils, less so his murals, handcrafted furniture, stage designs, and innovative architectural projects. As an ilustrator, he was noted for his work on novels and scholarly studies focusing on the Southwest, including his wife's classic, Brothers of Light: The Penitentes of the Southwest.
Henderson's emotive, high-keyed color and decorative spatial treatment suggest Post-Impressionism applied to distinctly southwestern imagery. His work was an inspiration to avant-garde as well as conservative painters in the Southwest.
References
Breeskin, Adelyn D. William Penhallow Henderson, 1877–1943: An Artist of Santa Fe. Washington, D.C.: Smithsonian Institution Press, 1978.
Feldman, Sandra K. William Penhallow Henderson, The Early Years: 1901–1916. New York: Hirschl & Adler Galleries, 1982.
Phoenix Art Museum. William Penhallow Henderson: Master Colorist of Santa Fe. Phoenix: Phoenix Art Museum, 1984.
Charles Eldredge, Julie Schimmel, and William H. Truettner Art in New Mexico, 1900–1945: Paths to Taos and Santa Fe (Washington, DC: National Museum of American Art, Smithsonian Institution, 1986)
Luce Artist Biography
William Penhallow "Whippy" Henderson and his wife, the editor and poet Alice Corbin, moved to the Southwest in 1916. His career thrived in New Mexico, where he created paintings and book illustrations, crafted furniture, and designed stage sets and architecture. (Eldredge et al., Art in New Mexico, 1900-1945: Paths to Taos and Santa Fe, 1986) Henderson's home on the Camino del Monte Sol was a gathering place for Santa Fe's painters and writers. His obituary in a local newspaper reported that Whippy's friends would remember his "ready sense of humor and his unusual knack of telling a story . . ." ("William P. Henderson," Santa Fe New Mexican, October 15, 1943).