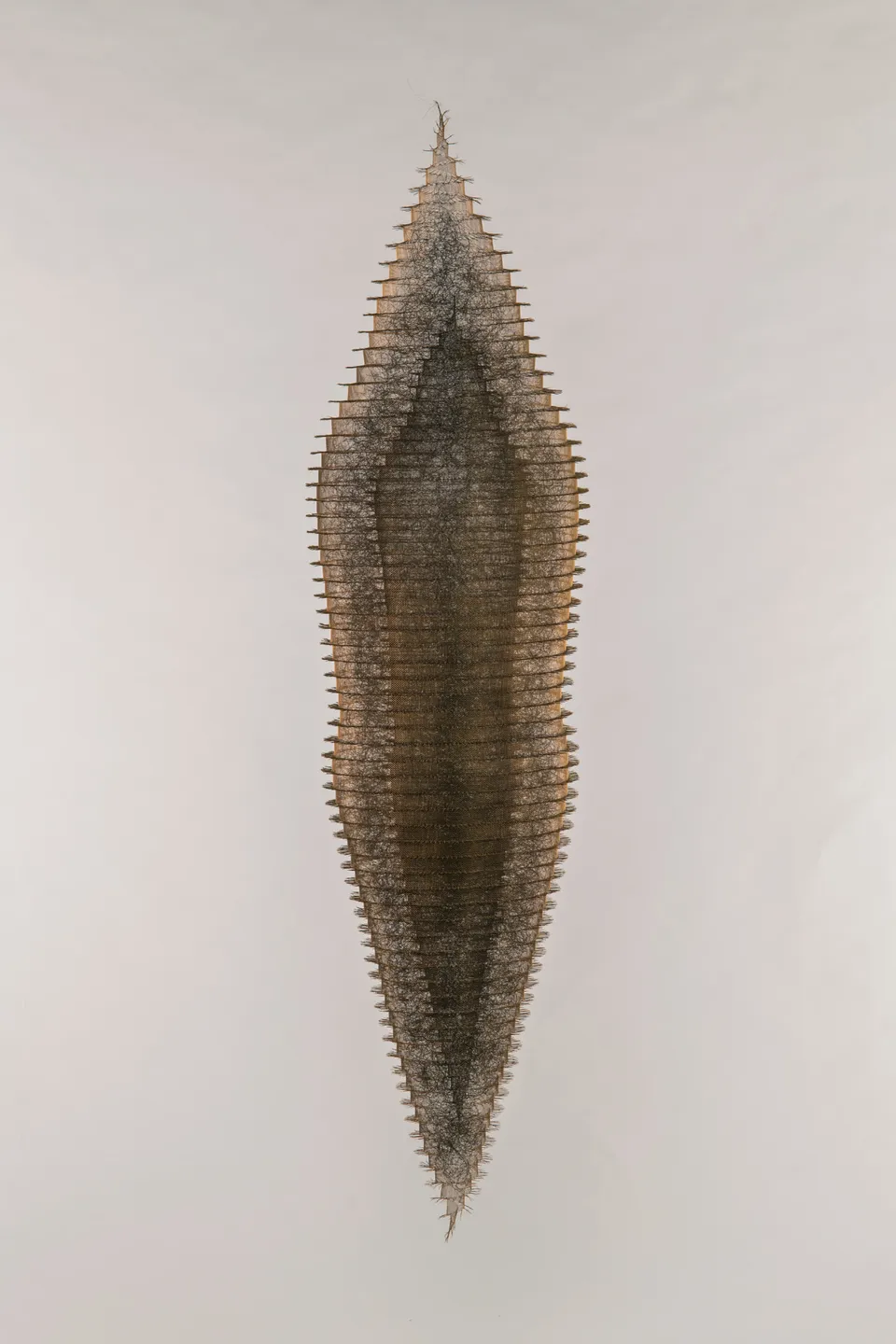 Copied
Lanny Bergner,
Celestial Body
, 2005, bronze, brass, and aluminum,
63
×
15
in. (
160
×
38
.
1
cm), Smithsonian American Art Museum, Gift of Judith S. Weisman, 2021.62
Title

Celestial Body

Artist

Location

Dimensions

63

×

15

in. (

160

×

38

.

1

cm)

Credit Line

Gift of Judith S. Weisman

Mediums Description

bronze, brass, and aluminum

Object Number

2021.62
Celestial bodies—like stars, planets, asteroids, and nebulas—are as wide-ranging as the entire universe. Many bodies are known; many others exist that we may never discover. Lanny Bergner weaves the wonder of the universe with common materials found in a hardware store: mesh screens of bronze, brass, and aluminum. The artist cut and pieced the metal to form this ethereal hanging sculpture.
This Present Moment: Crafting a Better World, 2022
Suspended from the ceiling is a large, irregularly shaped object, roughly five feet tall with a depth of about fifteen inches. It hangs from a point at the top and gently widens. It narrows in the center, then widens again, before tapering off to another point at the bottom. Short wires stick out from the surface of the form and wind in a spiral down its entire length. Beneath this prickly surface there is a dense pattern like that of a steel wool sponge. Made entirely of tangled bronze, brass, and aluminum wires, the floating object has several layers. The outer layer is a translucent bronze, revealing within it a darker bronze core that mimics the overall shape of the object. This core has a denser texture and is roughly half the size of the object that contains it. The multiple dimensions and shape of this floating object might call to mind the form of a cocoon or chrysalis.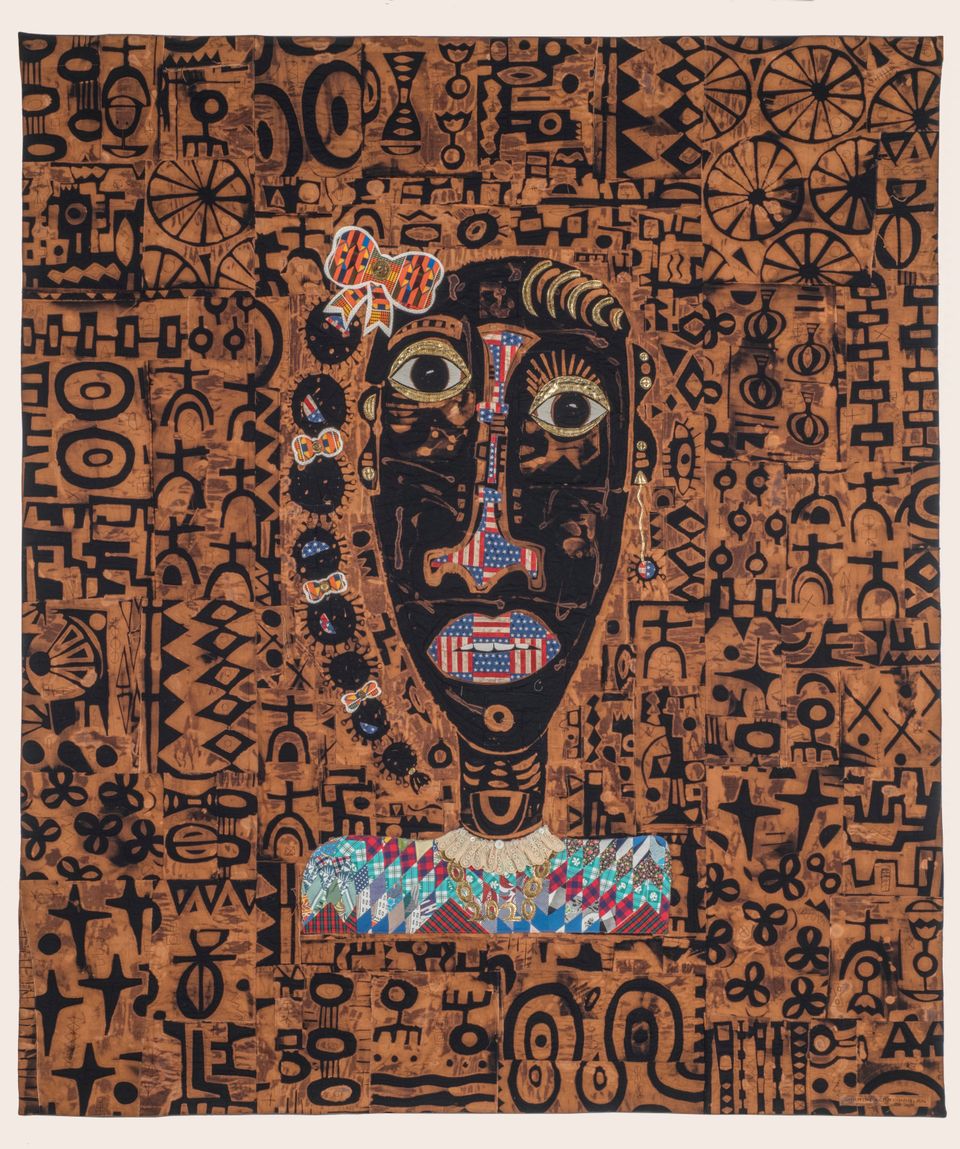 May 13, 2022
–
April 2, 2023
This Present Moment: Crafting a Better World showcases the dynamic landscape of American craft today. The exhibition highlights the role that artists play in our world to spark essential conversations, stories of resilience, and methods of activism—showing us a more relational and empathetic world. It centers more expansive definitions and acknowledgments of often-overlooked histories and contributions of women, people of color, and other marginalized communities.