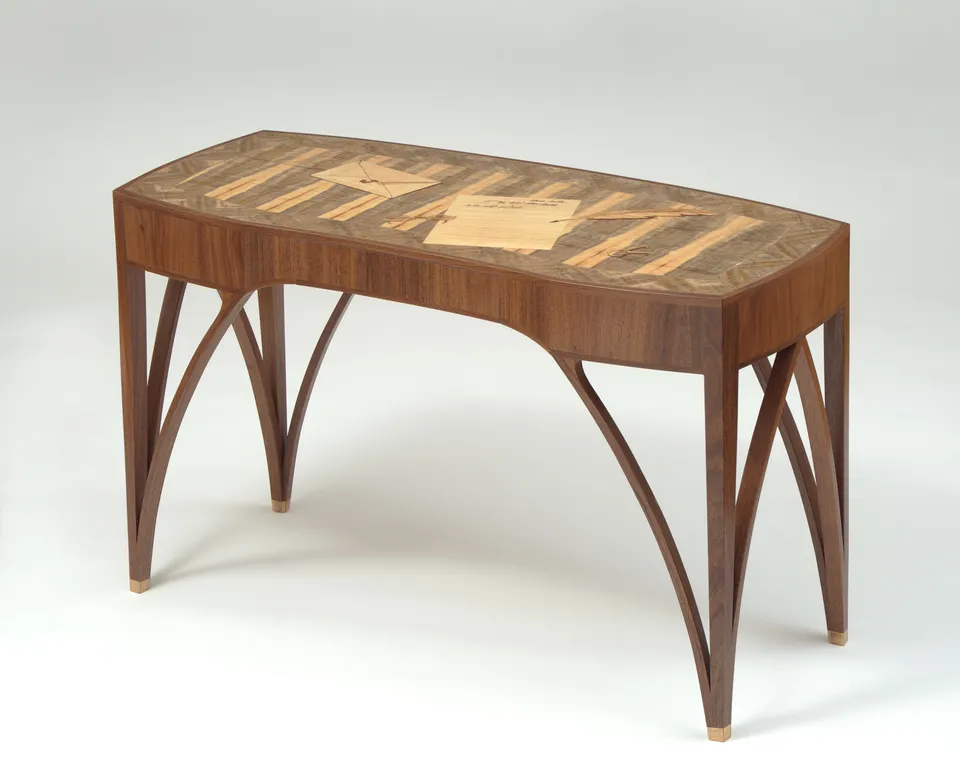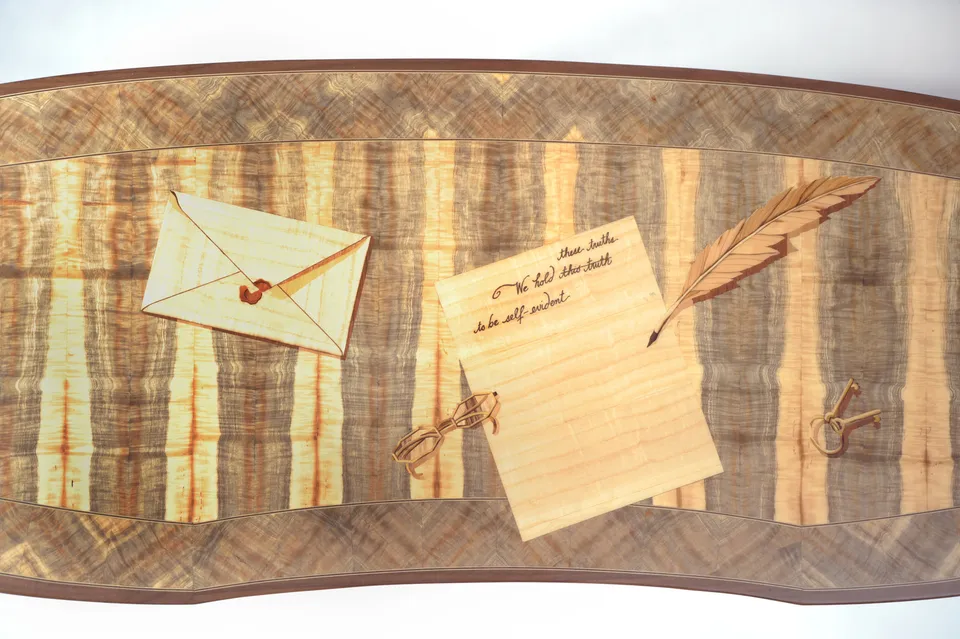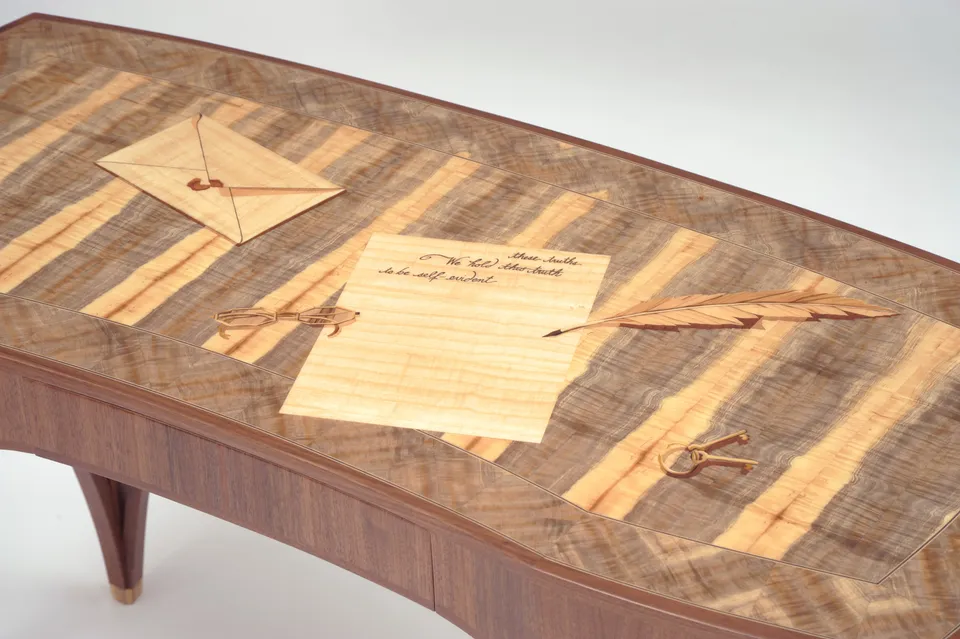 Copied
Silas Kopf,
Founding Fathers Writing Table
, 2010, wood, Smithsonian American Art Museum, Gift of Fleur S. Bresler, 2021.48.11
Title

Founding Fathers Writing Table

Artist

Credit Line

Gift of Fleur S. Bresler

Mediums

Keywords

Dress — accessory — eye wear
Object — furniture — desk
Object — written matter
Object — other — key
Object — other — writing tool

Object Number

2021.48.11
Silas Kopf made this writing desk with timbers from the historic estates of past US presidents. Among the fifteen species of wood, the most significant to the artist is the horse chestnut from a tree planted by George Washington in Fredericksburg, Virginia, more than two hundred years ago.
The marquetry desktop is intended to conjure an idea of Thomas Jefferson drafting the Declaration of Independence in Philadelphia in 1776. The artist chose to represent "We hold these truths to be self-evident" from the document. Jefferson's household included female relatives and enslaved workers, but the truths of "certain unalienable rights" in his draft did not extend to African Americans, Native Americans, or women.
This Present Moment: Crafting a Better World, 2022