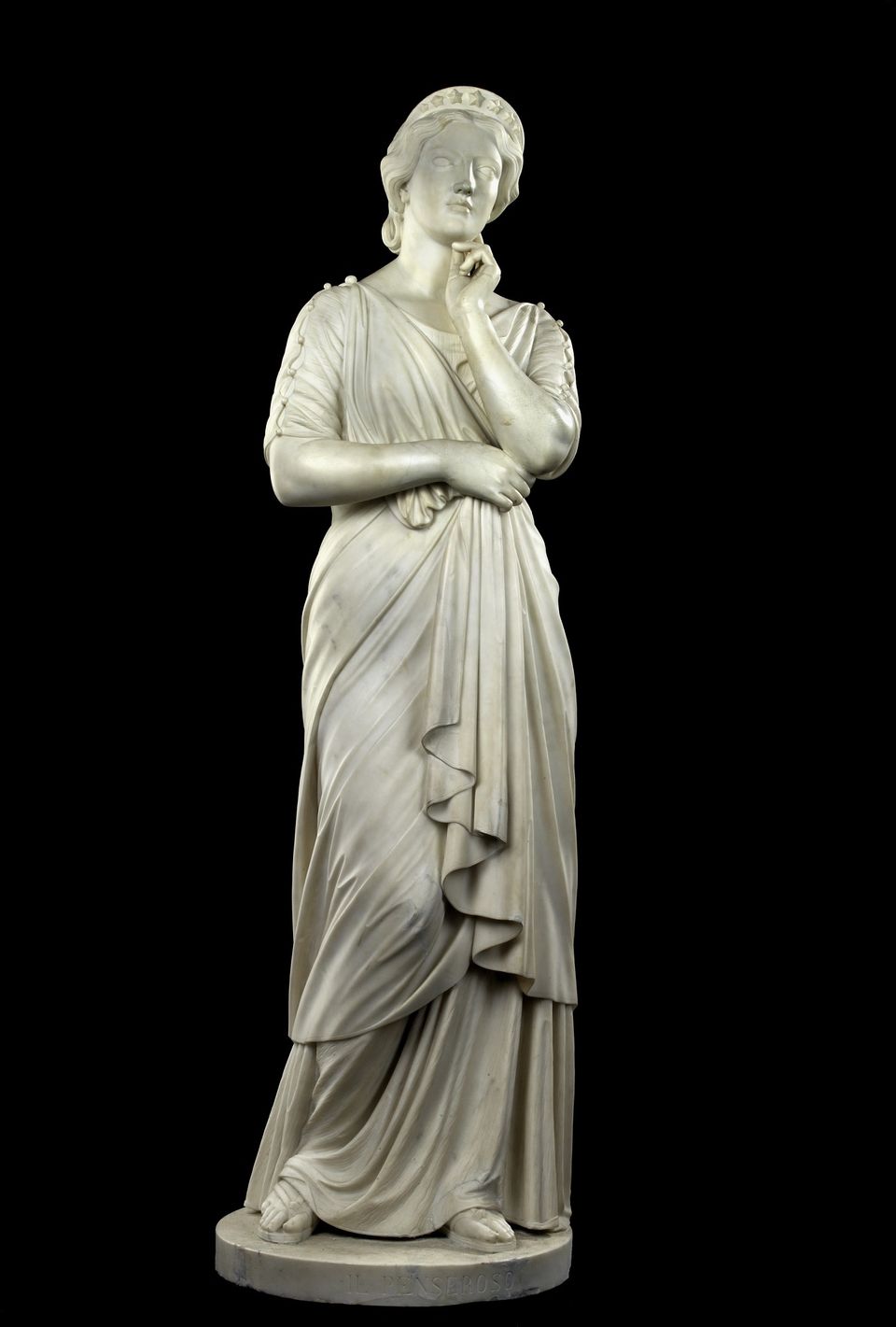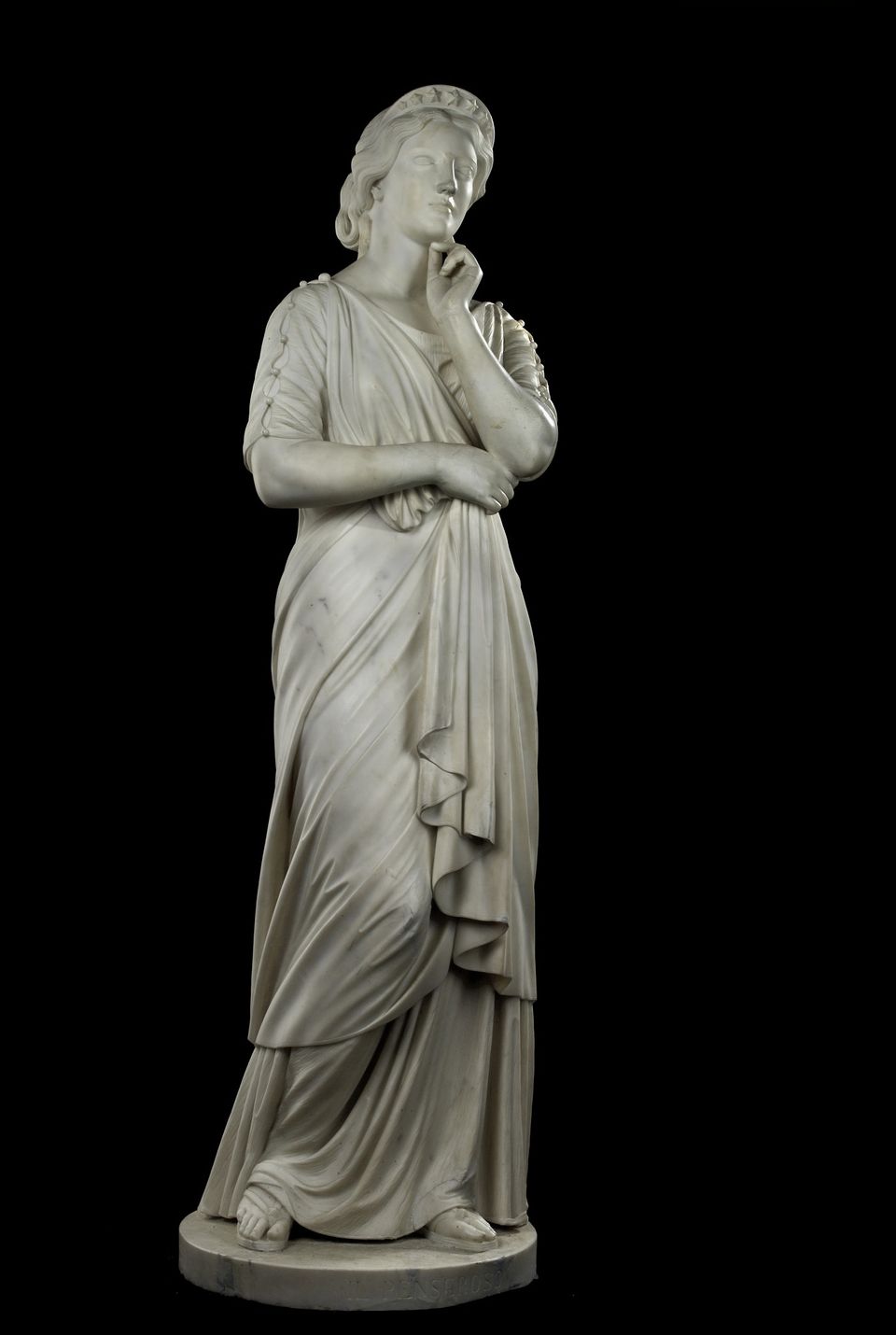 Copied
Joseph Mozier,
Il Penseroso
, 1866, marble, Smithsonian American Art Museum, Transfer from the U.S. Capitol, XX75
Title

Il Penseroso

Artist

Location

Dimensions

68

31

⁄

4

x

21

1

⁄

4

x

22

1

⁄

4

in. (

173

.

4

x

54

.

0

x

56

.

5

cm)

Credit Line

Transfer from the U.S. Capitol

Mediums

Mediums Description

marble

Classifications

Keywords

State of being — mood — meditation
Literature — Milton — Penserosoo
Figure female — full length
Dress — historic — classical dress

Object Number

XX75
Joseph Moziers sculpture is based on the allegorical figure of Melancholy from John Milton's 1632 poem Il Penseroso. Milton's central character, the Thinker, embodies both the black melancholy that afflicts its victims with depression and the golden melancholy that inspires poets. Melancholy is both male and female, dark and light. Mozier's mentor, the American sculptor Hiram Powers, had changed the allegorical figures gender for a statue titled La Penserosa, and the younger man modeled his work after Powers's version. Research has not determined why he gave this work the male title. Mozier's figure wears classical robes symbolizing the brighter muse of melancholy, whose gifts inspired the poets of Greece and Rome. She keeps her wonted state, gazing to the skies rather than looking to the corrupt earth with leaden downward cast.
Luce Object Quote
Come, pensive Nun, devout and pure, Sober, steadfast, and demure, All in a robe of darkest grain, Flowing with majestic train, And sable stole of cypress lawn, Over thy decent shoulders drawn: Come, but keep thy wonted state, With even step, and musing gait, And looks commencing with the skies, Thy rapt soul sitting in thine eyes: There held in holy passion still, Forget thyself to marble, till With a sad leaden downward cast Thou fix them on the earth as fast.
From John Milton's Il Penseroso (1632)