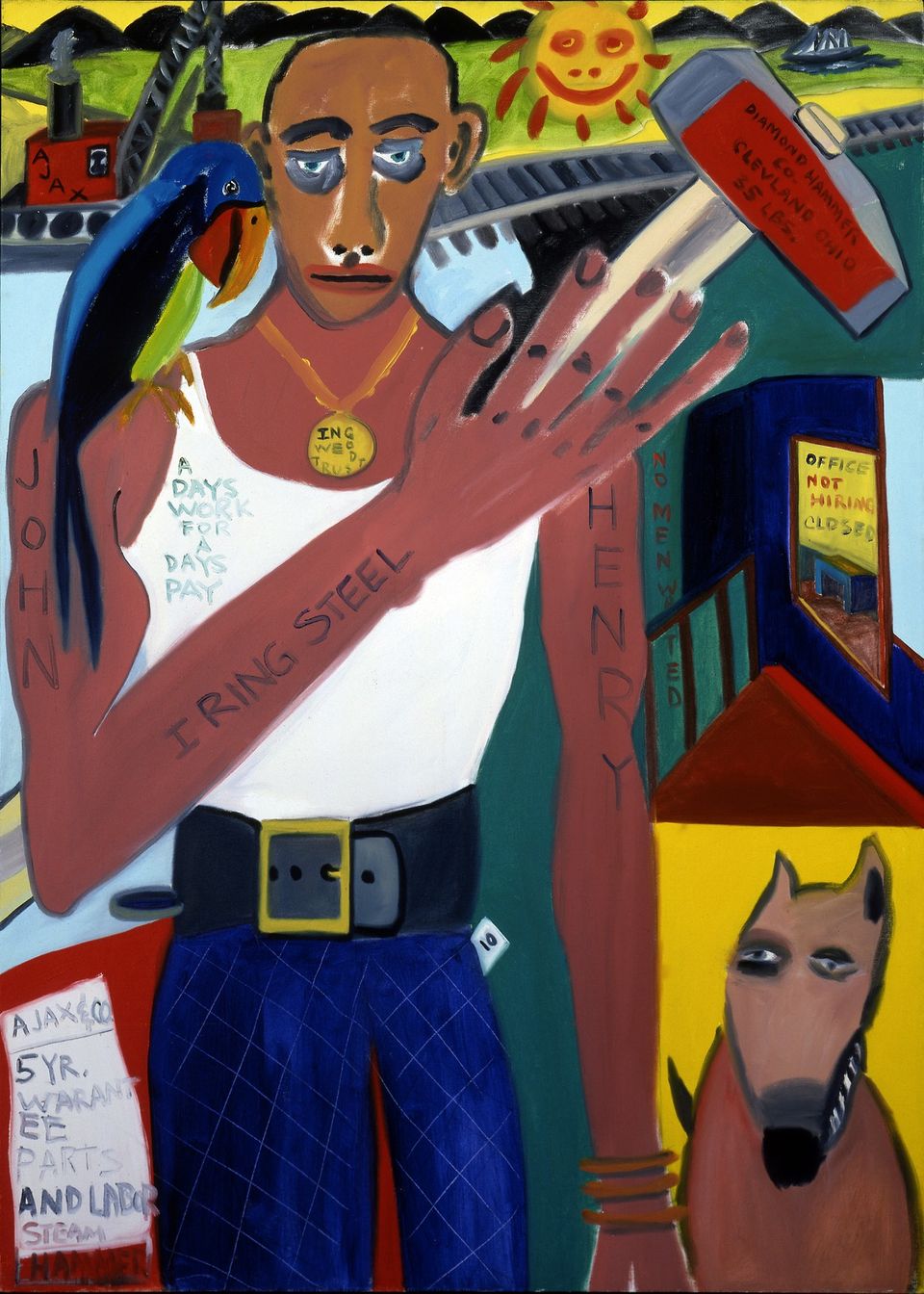 Copied
Frederick Brown,
John Henry
, 1979, oil on canvas,
84
x
60
1
⁄
8
in. (
213
.
4
x
152
.
7
cm.), Smithsonian American Art Museum, Gift of Gerald L. Pearson, 1995.22.1, © 1979, Frederick J. Brown
Title

John Henry

Artist

Dimensions

84

x

60

1

⁄

8

in. (

213

.

4

x

152

.

7

cm.)

Markings

upper left center on medallion: IN GOD (written vertically)/WE/TRUST center right: OFFICE/NOT/HIRING/CLOSED center left on arm: JOHN (written vertically) stretcher bar verso left center stamped in black: (212) 932-7100/TOP (arrow pointing right) (vertical line) frame verso upper center on lower inner edge in black ink: A. 152/s top (underlined) COLD LIGHT ROB MATTE BLACK FL...(written upside-down)

Copyright

© 1979, Frederick J. Brown

Credit Line

Gift of Gerald L. Pearson

Mediums

Mediums Description

oil on canvas

Classifications

Keywords

African American
Animal — dog
Architecture — vehicle — train
Landscape — celestial — sun
Animal — bird — parrot
Portrait male — Henry, John

Object Number

1995.22.1
John Henry
tells a story of pathos and protest that lives in the folklore and ballads of America. Countless versions exist, but all of them speak of a slave freed at the end of the Civil War who worked for the C&O Railway and possessed near superhuman strength. Brown, who grew up in a blue-collar neighborhood near the steel mills in South Chicago, blends elements of the original John Henry legend with the lives of contemporary steelworkers concerned about layoffs when the American steel industry began outsourcing jobs abroad. Like the narrator in a Greek tragedy, he has linked the story with contemporary experience.


African American Art: Harlem Renaissance, Civil Rights Era, and Beyond, 2012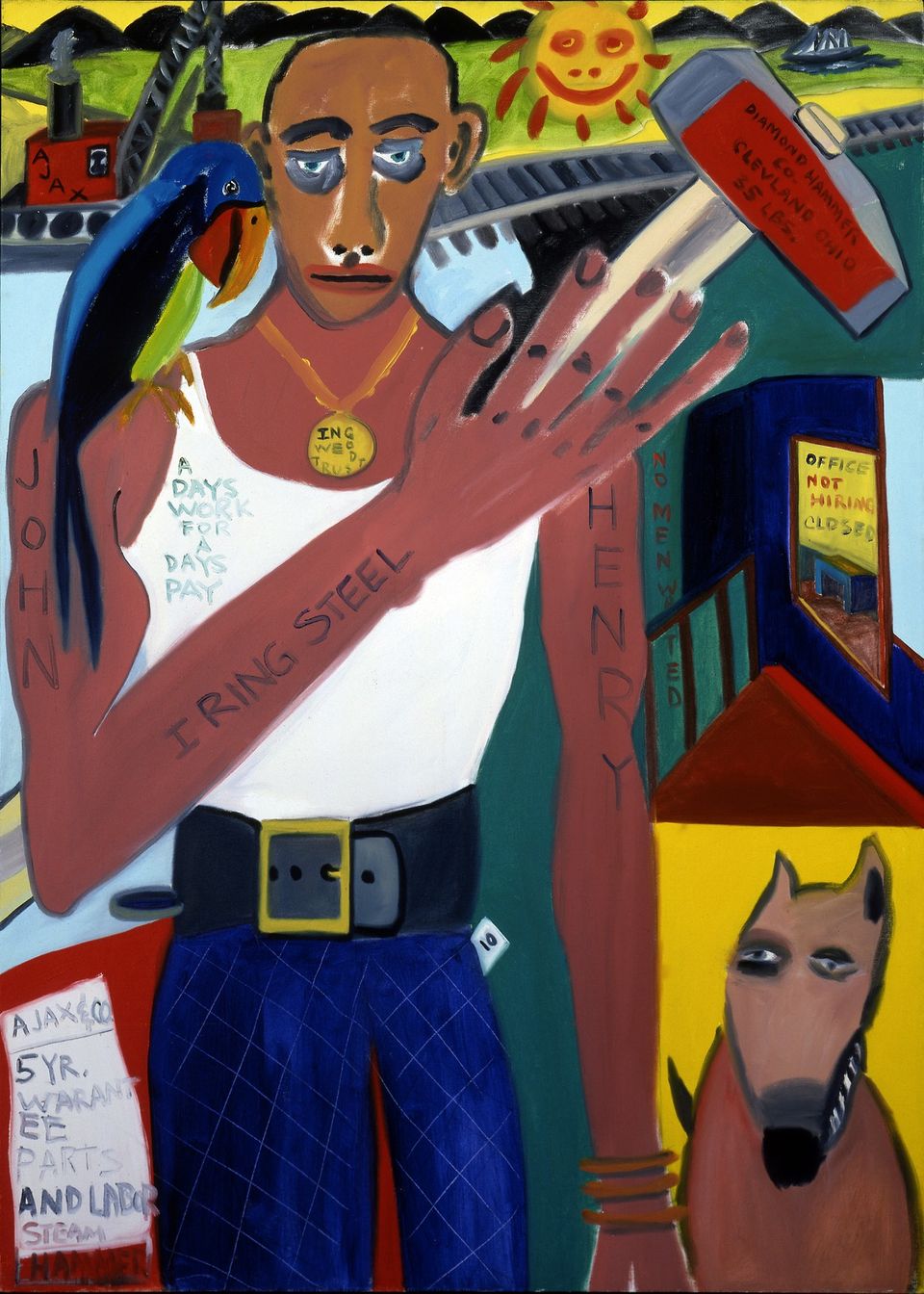 January 18, 2019
–
January 18, 2019
The Smithsonian American Art Museum is home to one of the most significant collections of African American art in the world.