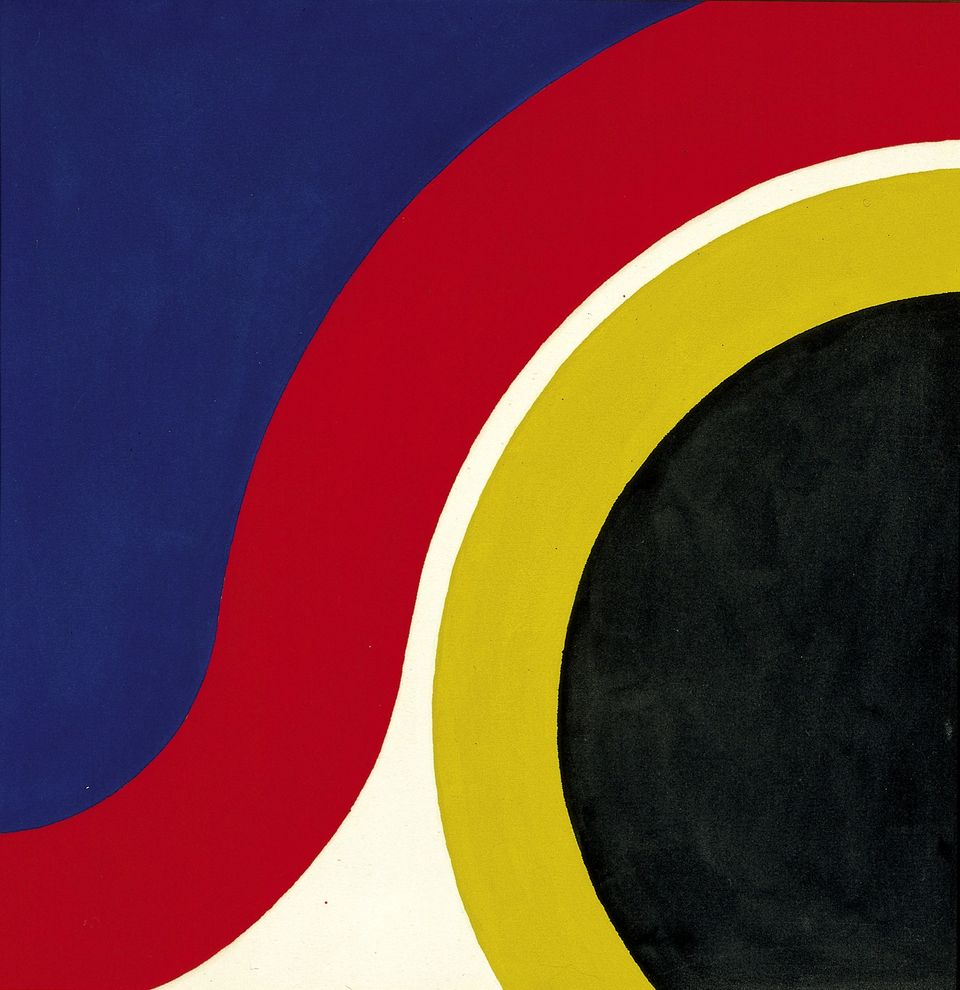 Copied
Thomas Downing,
Red Span
, 1964, acrylic on canvas, Smithsonian American Art Museum, Gift of the Woodward Foundation, 1976.108.39
Title

Red Span

Artist

Location

Dimensions

28

1

⁄

8

x

28

1

⁄

8

in. (

71

.

5

x

71

.

4

cm)

Credit Line

Gift of the Woodward Foundation

Mediums

Mediums Description

acrylic on canvas

Classifications

Object Number

1976.108.39
Thomas Downing was a member of the Washington Color School, a group of artists who worked in Washington, D.C., during the larger Color Field movement that started in the 1940s and continued into the '60s. Color Field artists abandoned figural representation to explore the expressive power of color, applying it across large canvases to see how different colors relate to one another and to emphasize the canvas's flat surface. Downing favored simple geometric forms, usually circles, which he carefully placed to form precise patterns. In Red Span, red, yellow, blue and black shapes arc gracefully around one another, the colors enlivened by a slender wedge of exposed canvas. Downing, like many Color Field painters, did not prime his canvases, a technique that allowed his pigments to soak into the weave, creating a more saturated, vivid appearance.
Luce Object Quote
"One of the more intelligent questions ever asked regarding my work was asked by a child. The question was 'Why do you paint circles instead of squares?' My answer at the moment was 'because circles are easier to paint. There are no corners to go into and then get out of.'" The artist, in a 1972 letter to Vincent Melzac, quoted in
Thomas Downing: Origin of the Dot: Paintings from the Vincent Melzac Collection,
Conner Contemporary Art, 2002