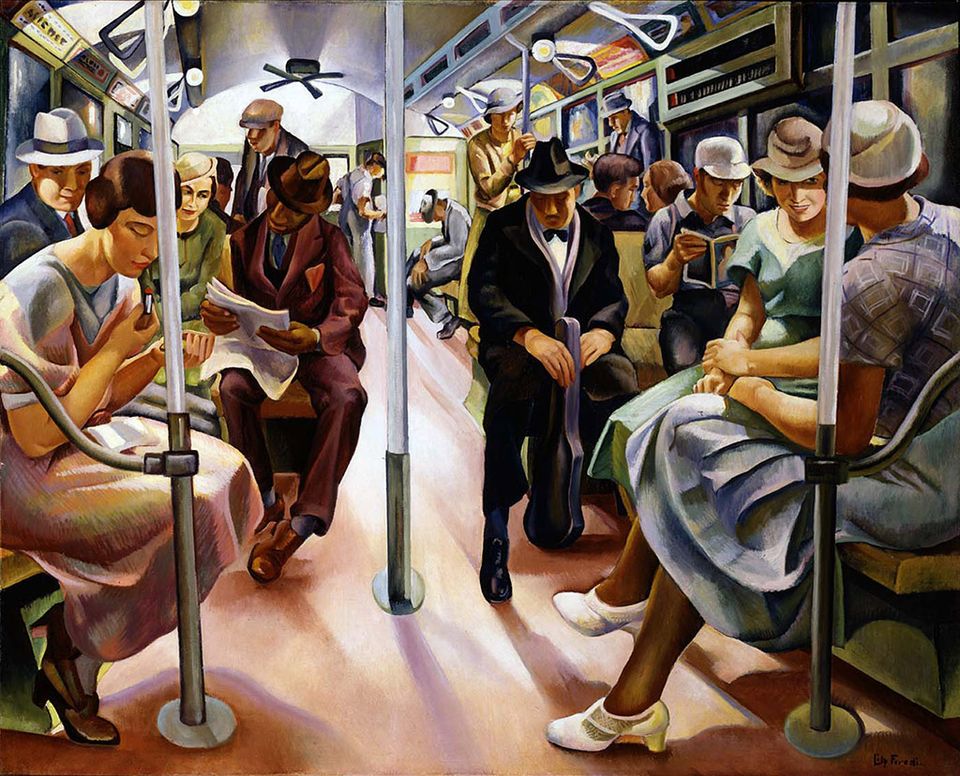 Lily Furedi's Subway
We rolled our eyes at each other and shared a smile when the conductor threatened to offload the train. You were wearing the most beautiful red lipstick. Me, a musician coming off a late night gig uptown. I'd been up most of the night and my eyes began to close. When I woke up, I saw you on the platform walking up the stairs. Is this your usual train? All I can think of now is that color red I'd like to turn into a song and play for you. Can I?
The subway is fraught with connections, some missed, some made. Even in Furedi's day, the unwritten rule of thumb was to avoid eye contact, and keep to oneself. Unless, of course, you find yourself totally transfixed by someone in your gaze.
At SAAM, we're always connecting people with our artworks. On Valentine's Day, we thought we'd explore one of the more interesting sections of many print and online publications these days: the often poetic, always interesting urban haiku of missed connections. Please check out our Instagram feed for more artful missed connections.
And of course, Happy Valentine's Day!