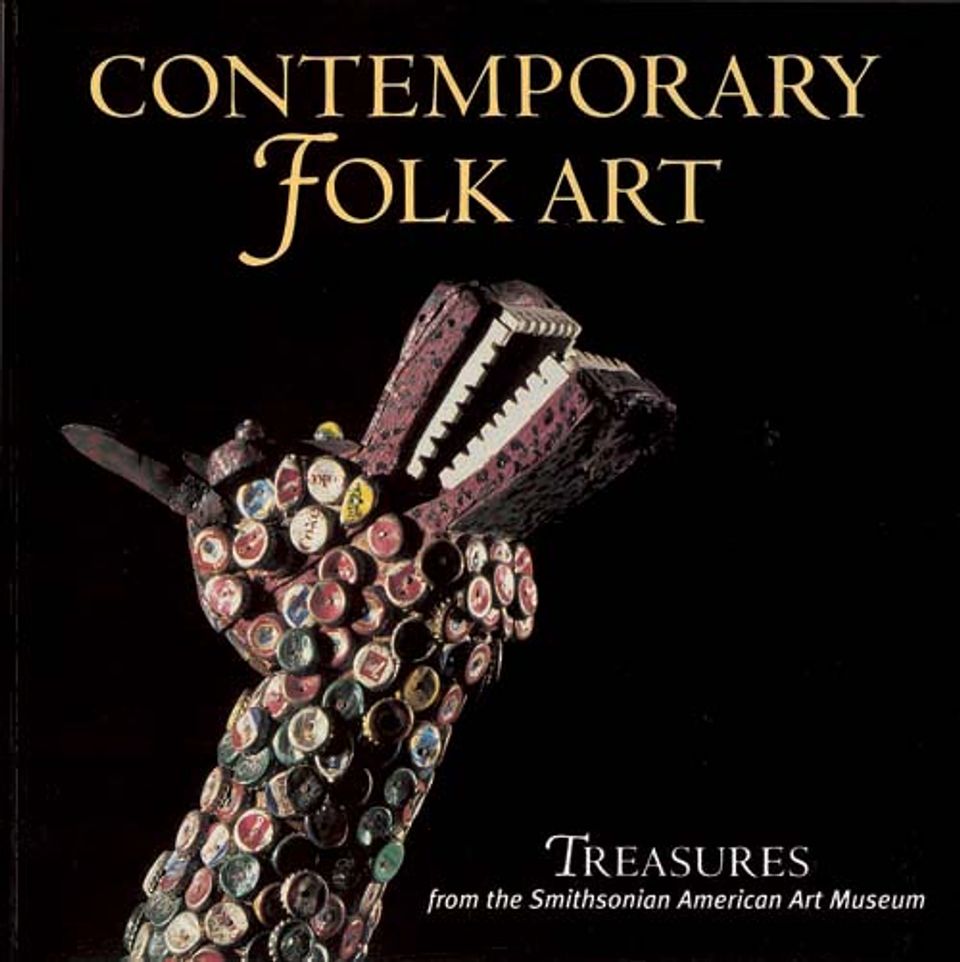 Contemporary Folk Art: Treasures from the Smithsonian American Art Museum
Tom Patterson
Contemporary Folk Art: Treasures from the Smithsonian American Art Museum commemorates "Treasures to Go," a series of eight exhibitions from the Smithsonian American Art Museum, which toured the nation through 2002. The Principal Financial Group is a proud partner in presenting these treasures to the American people.
This book highlights works created by self-taught artists over the past forty years. Whether in painting, sculpting, or weaving each artist has forged an individual path rather than followed established conventions. Magical and approachable, their art displays ingenuity, insight, wit, and reverence as they express their deeply felt experience of the world around them.
Their inventiveness is apparent in the materials they choose. Tin roofing, model airplane enamel, marbles, bottlecaps, and costume jewelry are only a few of the ordinary materials the artists have transformed into objects of extraordinary expressive power.
Reviews in Brief
"Often without the benefit of traditional training, [folk artists] approach their work with an abandon that can be intoxicating and a devotion that inspires awe." — Elizabeth Broun, Margaret and Terry Stent Director, Smithsonian American Art Museum
Buy Online
or write to PubOrd@si.edu
Co-Publisher

Copublished with Watson-Guptill Publications

Subjects

Pages

112 pp.: ill. (52 color)