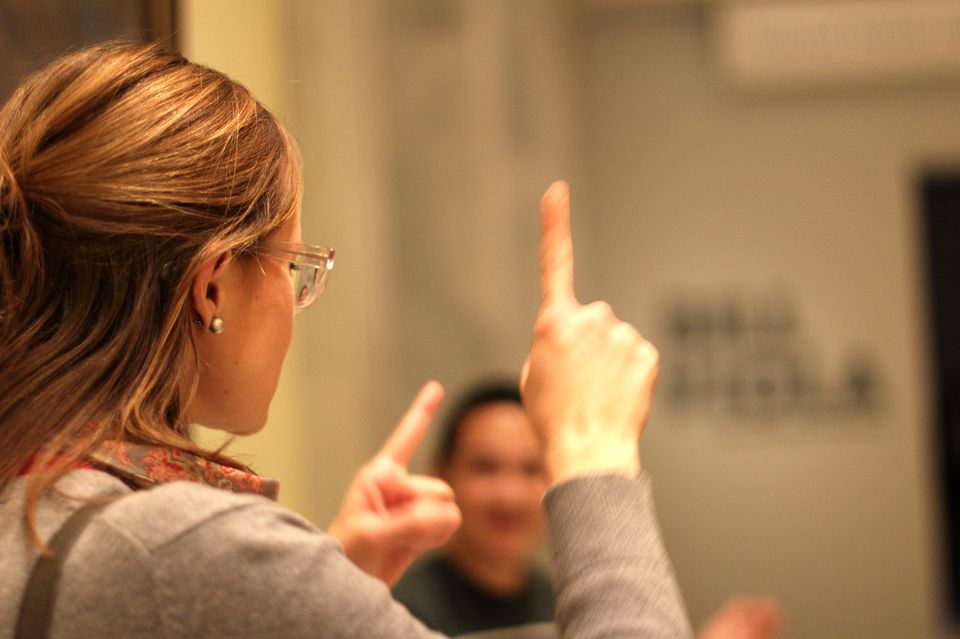 Art Signs gallery talks are presented in American Sign Language by Deaf gallery guides. ASL interpreters voice information and observations allowing hearing and Deaf audiences to discover art together under the leadership of a Deaf guide.
View schedule of upcoming Art Signs gallery talks
To join our Art Signs mailing list and receive e-mail updates on upcoming programs and special ASL events at SAAM, email SAAMAccess@si.edu.
Art Signs Online Video Series
Can't make it to the museum? Discover our Art Signs online video series. Researched, written and presented by Art Signs gallery guides, this video series presents their interpretations and reflections on art from our collection.
All videos are available through Art Signs video playlist channel.
Art Signs Online has been awarded a Jodi Commendation for Sustainable Growth. The International Jodi Award is for museums, galleries, libraries, archives and heritage websites which widen access to information, collections, learning and creativity for people with disabilities.